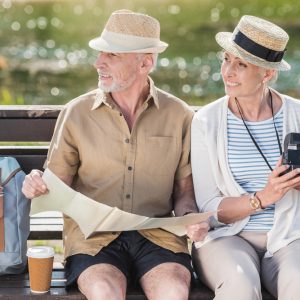 We work hard all our lives, planning every penny, saving as much money as we can, and live on a budget. One of the reasons most people do this is to make sure they have all the luxury they need when they retire. The last thing you want in old age is to continue to toil and struggle, so there's nothing unnatural.
If you are going to retire soon too, or want to start planning your retirement, you could try moving to a different country. No, we are not joking. Some countries tend to be more retiree friendly, have the right health care facilities, and gives you a life of comfort even on a shoe-string budget. If this catches your fancy, consider moving to one of these countries for your retirement.
Czech Republic
Remember all those years when you wanted to head to Europe for a vacation? Well, now you can do that, and stay there forever. The Czech Republic is ideal for retirees. Several survey results suggest that it is great for your financial health too. A ranking by the Institute for Economics & Peace (IEP) says that the country ranks seven on the Global Peace Index and stands at 45.12 in terms of cost of living.
The Czech Republic is also a famous destination for medical tourism. The reason for this is simple. Czech Republic has one of the best healthcare systems in Europe. Healthcare is a key concern in the retirement period and old age. If that's what you prioritize, too, this is where you live your retirement life.
Cambodia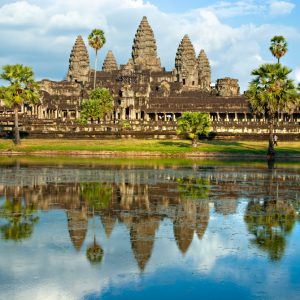 If living a life that's straight out a fairytale, is what you imagine your retirement to be, head to Cambodia. Cambodia has beautiful hills, mountains, and streams all around, which makes it a popular destination. The economy of this nation makes it possible for a person to lead a healthy and happy life at just $1200 a month.
Its cost of living index is 48.55. This is 51.45% less than that of New York. You can get a retirement visa in Cambodia with ease and have just a basic set of documents to submit. This includes your social security number and retirement fund statements.
It gives you all the luxury you dream about at a fraction of a price, making you never want to leave the country. The healthcare facilities, entertainment options, and food are great. This makes the tourists and retirement visa holders want to stay back in the country forever. If you want a place that would be your forever home, it's here!
Costa Rica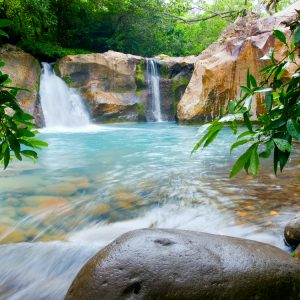 The blue beaches, scenic mountains, warm sunrises, breathtaking sightings of flora and fauna, if that's your dream destination, Costa Rica is your place to be. If someone were to bring to life from the most beautiful imaginations that a person has had, it would probably look like this country. If you think that Costa Rica is ideal for youngsters seeking a life in adventure and not retirees, you cannot be more wrong. Costa Rica offers something for everyone.
However, the best part isn't the scenery or the activities it has to offer. Retirement is a tough time on finances. If you are someone with a cap on your finances but want to enjoy a great life after you retire, Costa Rica is the place. An average person can live a month at as little as $1,400 to $1,700. Costa Rica has a cost of living index of 53.98 and offers great healthcare facilities too.
After working hard all your life, you deserve to treat yourself to some luxury after retirement. So pick one of these destinations or look up for some more places which match your budget. These three countries are not the only available options but are some of the most popular ones. However, do not just go by what we say.
Instead, explore these countries online, plan a vacation to the place, get a first-hand experience of the culture, and then make a decision. This will help you understand what you are getting into. It will avoid any unforeseen surprises when you retire. Remember, it is important to plan your retirement effectively. You deserve a great life of relaxation and comfort in your old age.