While Physical fitness plays a vital role in shaping senior citizens' post-retirement life, many retirees need to indulge in various activities to enhance their brain health. Many issues may lead to declining mental health, such as increased stress, depression, and social isolation.
While you may do various things to achieve the same, your best bet is undoubtedly the fun stuff that may keep you engaged and not work as a chore. Things like online games and trivia games are the best ways to keep your brain razor-sharp.
 Trivia Games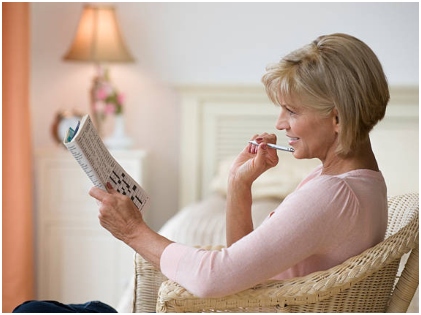 A trivia game is fun and exciting, and the elderly can have a fantastic time with it. Even if you don't have physically present games, you can always try virtual trivia games that can help in boosting mental health. These trivia games can help stimulate the brain and keep the elderly participants engaged and have fun together. Browse through various options to find out which suits you the best.
Quiz Time!
Focussing on different examinations can improve the mental understanding of the elderly. We know for a fact that kids love quizzes to help in improving their mental health among retirees. They are great for the brain but can offer excellent mental health benefits. Also, these quizzes are the best option for adults to improve their cognitive health and avoid memory losses for retirees.
Chess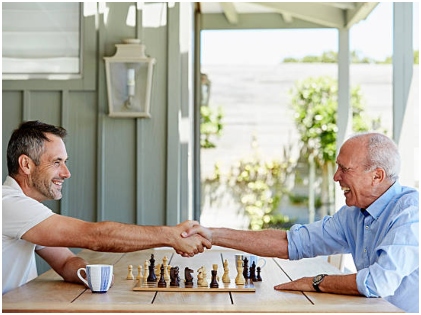 The game of chess is regarded as one of the best games for mental acuity. Not only is it great for kids, but this harmless-looking board game can be the ultimate option to induce creative thinking and practice strategic execution. It's pretty accessible. However, people need to rack their brains to get the better of their opponent.   It is a great option to use your brain and helps you socialize with your peers, whether at a park or a local club.
Pictionary
The Pictionary games are one of the classic word-guessing games that have been integral to family game nights for quite a long time. In this game, the players need to try different words from pictures that the other players in the game draw. It is one of the most entertaining and brain-exercising games that you can ever play and can help boost senior cognitive health to a great extent.
Jigsaw Puzzles
Many people consider jigsaw puzzles to be a game for children, but they cannot be more wrong as jigsaw puzzles are great for all age groups, especially the elderly. It is a fantastic method to get the elderly to relax. It gets you thinking, boosts cognitive health, and boosts the logical thinking process in seniors. At the same time, it is great to control your breathing rate and blood pressure effectively.
Sudoku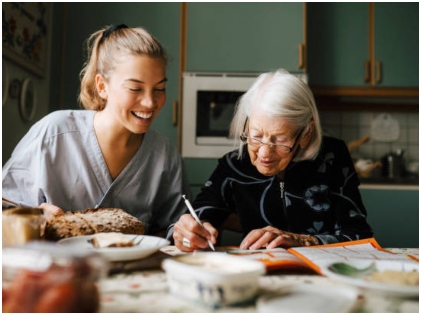 Sudoku is an awesome brain-exercising game that can improve problem-solving skills among the elderly. This is a logic-based game that enables you to identify the number patterns. You must play Sudoku regularly to stimulate the brain cells and help you concentrate excellently.
Creativity Always Works
Creativity can fire your imagination in more ways than one; household items can help the elderly utilize their imagination and put forward their creative side. Seniors can try various art & craft activities to create design bottles, photo collages, or even knit sweaters or other ware for grandchildren. Art & craft is a great way to improve cognitive health among the elderly.
Tambola
Tambola is an age-old game that has been part of family picnics and celebrations for years. There are now many virtual Tambola games that you can enjoy to the utmost with friends and acquaintances. This game can also rev up the competitive spirit among each other. Tambola is that kind of edge-of-the-seat game that is as exciting and as fun as it could get. This is also a fantastic stress-busting game that can help people forget their worries and indulge in the game without any concerns.
You can play these games daily or sign up for weekend fun sessions with your peers. Of course, you need to indulge in a few minutes of brain-enhancing games every day, and Sudoku is one such game that you can play every day!