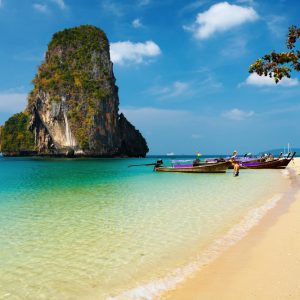 One of the biggest concerns of people at the brink of retirement is where they can retire — to stay in their home country or to go and settle down in another country. Interestingly, many people are looking at various Asian countries, the best option for most being in Thailand.
Thailand is a very friendly country for people who are past their retirement age. In Thailand, Krabi is a great place if you are looking for a change or worried that your pension or savings will not see you through your retirement years, we will give 6 solid reasons as to why you can retire in Krabi.
Low Cost of Living
The cost of living in Thailand is very less in comparison to the USA. It is almost 40% lesser than in the USA. To give it a perspective, it is possible to rent a house for a mere $300 per month. So, that means, your retirement savings will give you a luxurious life if you move to Thailand instead of just a comfortable one!
However, the government of Thailand does not allow foreigners to own property. Some of the other key factors which contribute to a low cost of living are food, transportation and entertainment are relatively cheap compared to the USA.
Great Food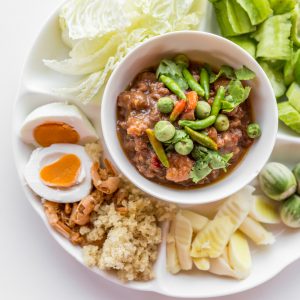 Americans have a special soft corner for Thai food and consume this cuisine regularly. So, if you are one of those people who are on a constant lookout for Thai restaurants, why not go to the place where there are ample dishes to sample and enjoy?
This will be a very refreshing culinary experience for them as they may get to taste many native Thai dishes that are unavailable in the USA. Just to give a fair warning; although Americans enjoy Thai food, Thai cuisine is spicier in Thailand. So, it may take a while for their taste palette to adjust.
Thailand consists of multiple islands; it offers multiple beaches and a great tropical climate for people to enjoy. Although your body might take a while to adjust to the tropical climate the location makes it worth it. What better way to spend your golden days of retirement than gazing at the endless ocean and watching amazing sunsets every day?
Availability of Retirement Visas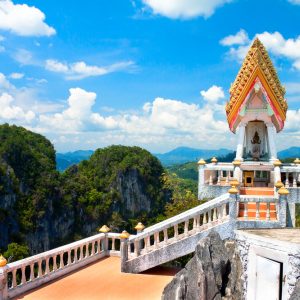 To foreigners aged 50 and older, the government of Thailand offers retirement visas valid for 12 months. The best part is, you can renew it conveniently without having to leave the country and travel back!
In order to qualify, foreigners must first acquire a non-immigrant visa. They must then open a Thai bank account that contains at least THB 800,000.
Vibrant Ex-pat Community
According to Thailand's government, over 35 million foreigners have visited the nation in the past few years. This means that retirees are highly likely to bump into other retirees, ex-pats, and tourists.
Furthermore, Thai business owners are very comfortable interacting with visitors from all lands as they have basic English knowledge. Most residents of Thailand speak fluent English. This is especially true in the southern part of the country, thus minimizing the language barrier.
Location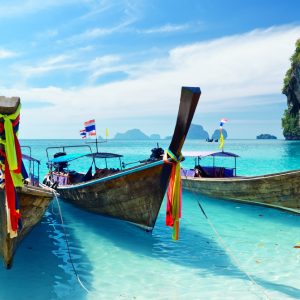 Thailand's location is almost at the heart of Asia. This makes it a very convenient location as it can act as a hub to travel to other Asian countries. This is very important as it can enable people to travel to other countries and it can serve as a temporary vacation spot for all the retirees and ex-pats who are living in Thailand.
Unlike all the other fast-paced phases of your life like that you have previously experienced, including career, parenting, business, and retirement, it involves taking a step back in your life and enjoying everything about the present. Located on the west coast of southern Thailand, Krabi is a quiet riverside town that is situated along the banks of the famous Krabi River, that empties into Phang Nga Bay.
If you are looking for a serene and tranquil retirement destination, Krabi is definitely the place. This is because it not only boasts an inexpensive cost of living but a low crime rate as well. Many healthcare facilities are available, including domestic help and access to hospitals. As per the Thai culture and tradition, it is important to respect old people thus the possibility of people misbehaving with you or treating you poorly is ruled out. Do keep this place in mind, when you are planning for your retirement.