You probably like watching movies as much as the next person — we all do, right? And if that movie carries some meaningful message, it makes it even more worth our while. With changing age and perceptions, we now know that retirement doesn't have to be a boring, sad, or scary part of our lives. In fact, it should be enjoyable, and we should try to make as many memories as we can. There are, in fact, a few Hollywood movies that show how old age can be fun, too. These inspiring and motivating movies are a must-watch if you have been feeling low a bit too often lately now that you're retired. Here is our list:
The Intern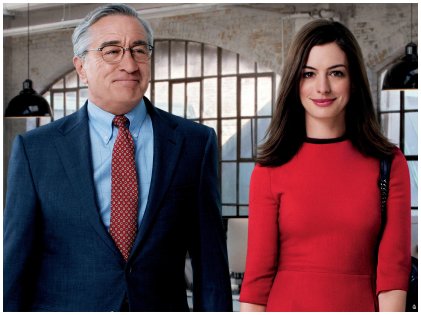 The theme of this 2015 movie, starring Robert De Niro and Anne Hathaway, is so apt that it automatically takes the top spot in this list. Ben Whittaker (De Niro) is a retired widowed man who is terribly bored with his current life, prompting him to apply for a new job as an intern. However, he is in for a surprise when his boss Jules Ostin (Hathaway) turns out to be quite skeptical! Despite all that, he manages to win hearts around the office. How? For that, watch the movie! We can only add that De Niro is so adorable that chances are you might fall in love with him again.
Mamma Mia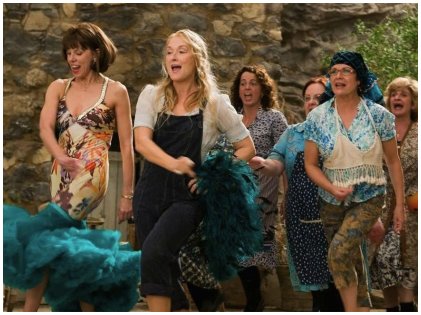 This 2008 musical, starring Meryl Streep, is set in the sunny islands of Greece with various themes like love, longing, and relationships complete with foot-tapping music from the eighties. Whether you adored ABBA or not, Mamma Mia will take you on an emotional journey reminding you about your youth as well as your relationship with your children. The star-studded ensemble is enough to convince anyone to watch the movie, with Amanda Seyfried, Julie Walters, Christine Baranski, and of course Meryl Streep in the forefront. As for the men, Colin Firth, Pierce Brosnan, and Stellan Skarsgard are very convincing and put in great performances.
Shall We Dance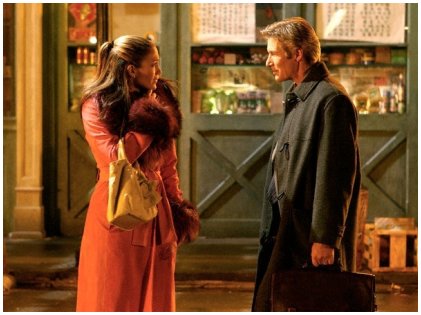 Though this 2004 Richard Gere movie is not about retirement, it does talk about the monotony that sets in your life and profession. Gere plays a successful lawyer with a beautiful wife, played by Susan Sarandon, who watches Jennifer Lopez at a dancing class every day from his train while commuting to and from work. He signs up to find out more about Lopez but ends up falling in love with dancing instead. He began preparing for a competition, while Sarandon suspects him of having an affair. It's definitely a must-see!
The Bucket List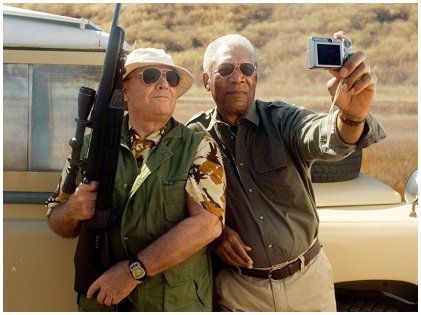 The Bucket List is a spectacular movie that revolves around a mechanic and a business magnate – played by Morgan Freeman and Jack Nicholson respectively. However, both of them are terminally ill and meet at the hospital. They make a bucket list and Nicholson, who happens to have a lot of money, offers to pay the expenses. Thus, they begin their trip around the world, fulfilling their desires and ticking off stuff from their respective bucket lists. It's a truly inspiring movie that will leave you in tears.
The 100-Year-Old Man Who Climbed Out the Window and Disappeared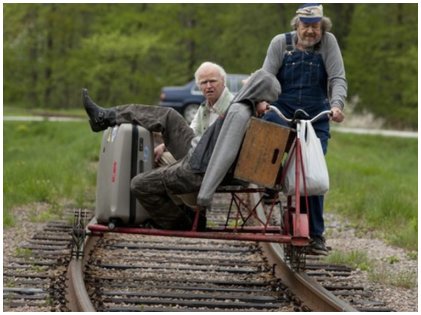 This 2016 Oscar-nominated movie is as interesting as its name. The movie is about Allan Karlsson who had led a very colorful life but is stuck in a nursing home room. On his 100th birthday, he decided that he couldn't bear being in the nursing home for long. He climbs out of his room's window and thus begins a new journey in his life.
Something's Gotta Give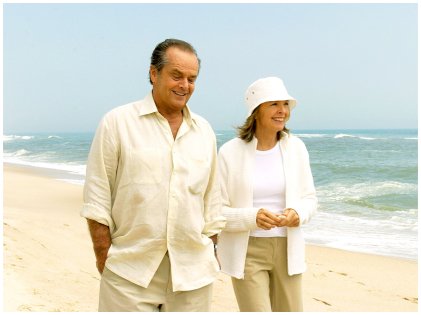 If you are feeling romantic and wondering if love happens after 50 at all, Something's Gotta Give is your answer. The movie stars Diane Keaton and Jack Nicholson and starts when an awkward turn of events bring them together, and soon, despite their dislike for each other, they eventually feel a palpable connection towards each other, and we bet you can guess what happens next! Well, if not, time to watch this movie.
So, whatever mood you are in, a movie can definitely help you feel better about life in general. Just don't have too much junk food to go with it. Even better, invite over some retired friends, cook up some dinner together, and make it a movie date. Put in some effort to plan out your days, and retirement won't seem bad at all. You will be surprised to find how much time you have on your hands and how you can do the things you love.