The growing number of seniors who consider retiring abroad is increasing. It is growing popular to the extent where people consider making movies on this. Going by records, about 700,000 Americans receive monthly payments in different foreign nations. And did you know that there's one place that Americans prefer the most over others to retire? Yes, a majority of American retirees now choose Europe for retirement.
Why Do American Retirees Prefer Europe?
Retirees have ample reasons why they would like to spend their leisure years in overseas lands. No matter how appealing the prospect sounds, the cost of living is a vital factor. In addition to living costs, the culture, environment, ambiance, weather, and people are equally important aspects to consider. Just in case you are wondering what would be the most appropriate European retirement destinations, keep reading.
Budapest, Hungary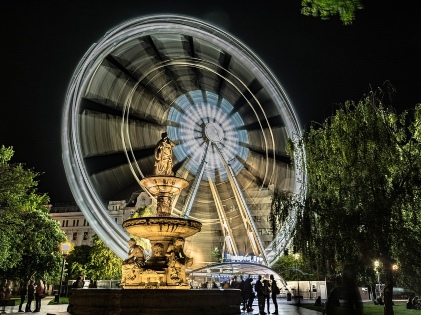 Americans and Europeans love the attractions in Budapest. But that's not all that this city has to offer. It has an affordable cost of living, historical constructions, good restaurants, and thermal baths. Besides that, the citizens are always eager to help. Budapest is about 57% lower in pricing compared to New York City, and the rents are around 83% lesser. However, the modern apartments are priced high.
Budapest boasts a culturally rich zone. It has a 'vibrant nightlife .' Danube location attracts ex-pats from various lands. Also, English is a commonly spoken language. Don't forget to treat yourself to reasonably rated foods and delicious wines. However, keep in mind that foreign retirees can enjoy permanent residency only after living in Hungary for three years.
Ljubljana, Slovenia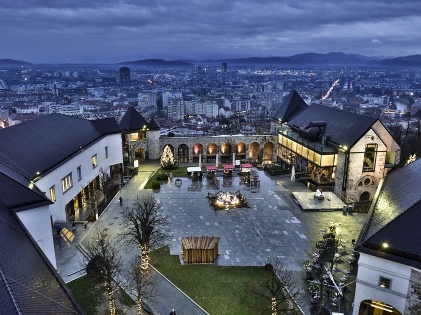 This capital city has a population of 295,500 and is a popular retirement option among many foreign nationals. The country got its independence in 1991 and became a member of the European Union in 2004. Winemaking and multiple UNESCO Heritage sites form core attractions for retirees. Not to forget that casinos, spas, and resorts are a few more opportunities that ex-pats won't be able to resist!
Ljubljana offers access to lakes, mountains, ski resorts, and golf courses, among many. Healthcare is appreciable in Slovenia, and several people prefer purchasing private health insurance, just in case they find themselves ineligible for public programs. Citizens from outside nations must start applying for a temporary visa that lasts for a year. Only after five years of continuous stay can foreign nationals apply for permanent residence.
Alicante, Spain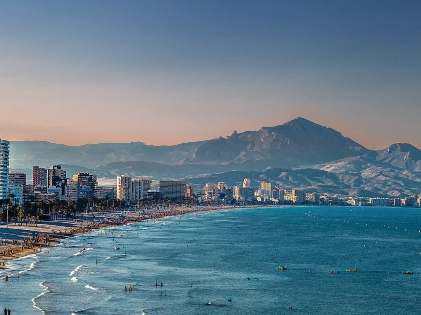 Next to the Mediterranean Sea in southeast Spain, Alicante. And this place is home to exquisite beaches, robust nightlife, splendid eateries, and glimpses into the rich historical past. Most dining options here are nominally priced, including casual and elegant options, having great views, amazing sunsets, and fresh produce like seafood. The Central Market is a popular joint for residents and visitors. One can buy the finest Spanish wines, meats, seafood, cheese, and fresh fruits and vegetables.
Well connected to some famous Spanish cities via the top-class transport system, this place has numerous amenities that ex-pats may require. Apart from decently priced housing, a 'stellar' public healthcare system offers well-trained doctors and medical practitioners and state-of-the-art equipment. Besides that, it is also ideal for anyone who enjoys authentic, cozy, and friendly interactions with retirees their age. After a temporary residence visa for about 90 days, a permanent residency can become a reality after five years of staying here.
Valetta, Malta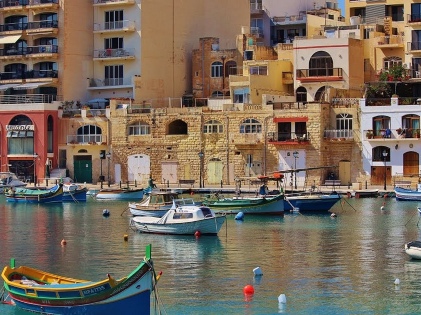 Walkable, easily navigable, and properly connected with residents and expatriates, Valetta is a very tiny capital city in Malta. And it is made of just three islands to the south of Sicily. Since it stands on two harbors that overlook a bumpy coastline, one can find pleasant sandy beaches after a 30-minutes drive.
The size of this place might be small, but the UNESCO World Heritage site takes immense pride in the rich history and architecture here. Besides that, it offers inexpensive private healthcare facilities for non-EU expatriates. And that makes it an ideal retirement destination for foreign nationals. However, the best part is that this place is accessible for retirees with tight budgets. Just outside the capital city of Valetta, the rent for a one-bedroom apartment is around $750 only!
The options have increased like never before. And naturally, retirees these days make it a point to explore some quaint corner of the world at moderate rates. If that means saving up a little extra for spending the last few years in Europe, they do so.