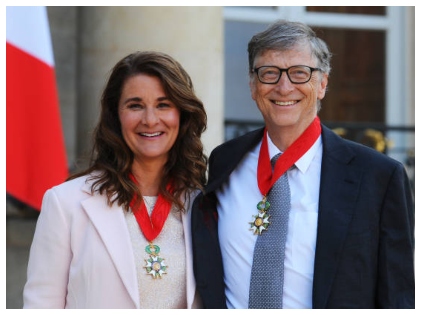 The news of billionaire couple Bill and Melinda Gates parting ways after 27 years of marriage is a shocker. The couple announced their divorce on Monday, May 3, 2021, and has since then been the headline worldwide.
Citing reasons that they were no longer growing as a couple, the duo announced their separation on Twitter. They mentioned in their statement that they have been working on their relationship for a while. However, as things did not go as they planed, they have taken this well-thought-out decision.
Of course, they are proud of the fact that they together raised three incredible children. They also built a foundation that has been instrumental in helping people lead healthy and productive lives.
Disruption in Work-Life Balance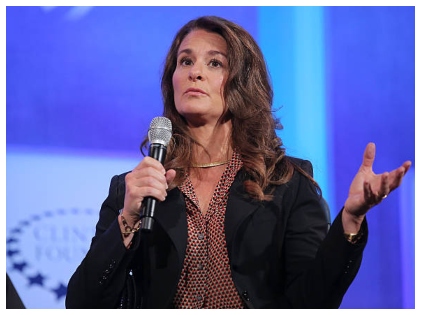 The couple is keeping the reason for their splits under the wraps. And that is leaving people guessing the possible reasons for the divorce as this has been one happy couple for over two and half decades.
However, recently Melinda has been dropping hints that Bill Gates has been increasingly finding it difficult to maintain a perfect work-life balance.
The divorce announcement comes just weeks after the couple made a virtual public appearance at a COVID event. Looking back, Bill was already a billionaire when he and Melinda thought of tying the knot in the early 1990s.
Bill Gates and Paul Allen together found Microsoft in 1975 and secured the title of the world's youngest billionaire in 1987, when he was just 31. Melinda was working in a company where Bill was the CEO, and they met around 1987. The duo went on to walk down the aisle in 1993. The billionaire couple was declared a married couple amid theNew Year's Day celebrations in 1994 in Hawaii.
Matters of the Heart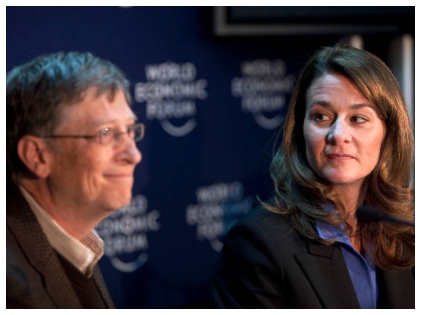 Bill recently told at a Netflix documentary that they were caring and they have been there for each other for some time. There were two possibilities before them, either the two of them were going to go separate ways, or they were going to tie the knot.
Melinda found Bill to be methodical, in fact as methodical as he was in concerns other than the matters of the heart. He even made a list of the pros and cons of getting married.
We guess the pros went on to outnumber the cons, and they had a memorable marriage ceremony. They also thought of hiring all the local helicopters to stop the unwanted guests from attending their ceremony. They wanted to keep their marriage private and classy.
Their Philanthropic Activities
Bill had stepped down from Microsoft's board last year to concentrate on philanthropic activities. In the year 2000, the duo began the Bill & Melinda Gates Foundation 2000 in Seattle. The foundation primarily focuses on public health, education, and climate change.
Recently they also approved grants of $1.75bn to start vaccine initiatives and research during the Covid-19 pandemic, whose net worth was $43bn or more during 2019. The foundation continued to prosper from 1994 to 2018 as they put more than $36bn into the foundation.
While the duo may eventually think of focussing on other charity initiatives, reports say that the Gates Foundation is likely to prosper going forward. Yes, it has been a long journey of 20 years. And they have been able to show commitment to the cause closest to their heart. The reason is much bigger, and hence it will be their primary focus, despite their marriage falling apart.
The Way Forward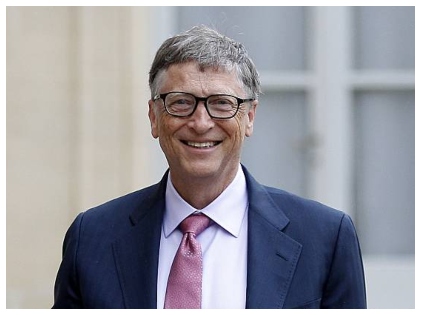 Bill, the co-founder of Microsoft, is the fourth richest man globally, and his net worth sits around $124 billion.
Melinda is currently trying to take the Gates Foundation to the next level. She continues to dedicate the non-profit to fight causes such as poverty and disease, particularly focusing on fighting diseases such as HIV/AIDS, polio, and malaria.
The duo also confirmed that they would continue to work together on their various charitable endeavors.
Conclusion
The world is finding it difficult to come to terms with this news. The general consensus has also been that of sadness. The hardest part of separation is parenting, as they share the responsibility of three children Jennifer, 25, Rory, 21, and Phoebe, 18.
The world finds it hard to accept their separation as they have been one of the most inspiring couples. They have been dedicating decades to a large number of causes and fighting for the cause of men and women being first among equals at home and in the workplace!
We hope the inspiring couple finds peace and fulfillment going forward.