It's almost that time of the year when people will rush around to get their hands on the perfect costume for Halloween. It's quite a challenge to pick the perfect costume, especially if you're planning for a last-minute outfit. The good news is that Google has come up with fabulous costume ideas for those who are running short of ideas.
Frightgeist, a Google analytics tool for search trends, came up with a list of Halloween costume ideas that are trending this year. The tool lets users surf through the list of top costume trends in specific geographic regions. Go through the latest Halloween costume trends here and choose the right one for you!
Witch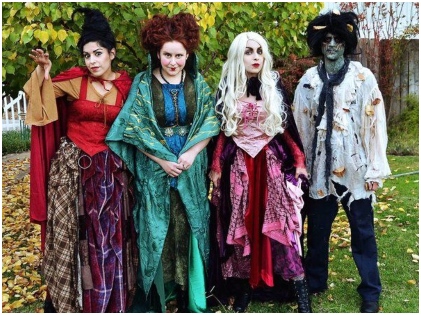 A number of possible versions of the classic witch costume can be designed to allure (or scare?) people this Halloween. Be it the Wicked Witch of the West from the iconic and beloved film, The Wizard of Oz, the Sanderson Sisters from another hot favorite, Hocus Pocus, or in that case, any adaptation of none other than Sabrina the Teenage Witch. The choice is yours!
Spider-Man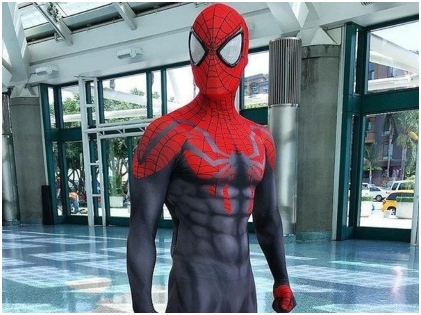 When it comes to Spider-Man, almost everyone is fond of the friendly neighborhood superhero. As far as Halloween costumes are concerned, there are a number of options to avail of. Remember the latest release, Spider-Man: Far from Home? The Iron Spider costume has caught the fancy of the masses, and this Halloween, this is surely going to rule the roost. Make sure to grab it!
It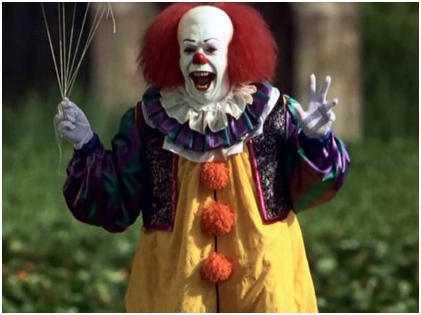 This spooky season, spirits can run high in the horrifying Pennywise costume. The horrifying killer clown is a hot favorite this time — all because of the latest adaptation of Stephen King's classic book. Another option at your fingertips is a group get-together. You can have a whale of a time dressing up as the kids from Derry. It's all up to you, but be prepared to give your costumes an extra edge this Halloween!
Dinosaur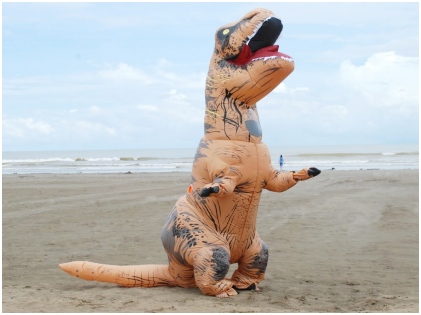 Massive inflatable dinosaurs are bound to make a statement this season. The prehistoric creature is popular in meme culture, and it has the substance to be all over the place this time. A dinosaur costume is among the most trending ones in recent times and not without a reason. Designed dinosaur attires will definitely look hilarious and garner a lot of laughs from friends. Want to give this one a try?
Clown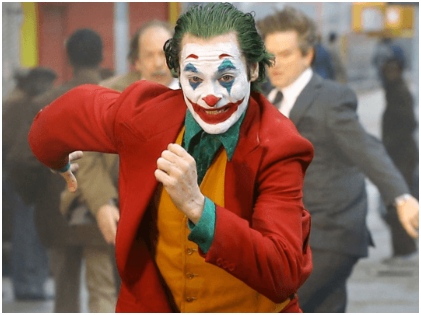 Joaquin Phoenix's Joker will take the spooky season by storm for sure as its popularity has been growing by leaps and bounds. Hence, it's pretty normal that the usual clown costume would be among the top-ten list of the most trending Halloween costumes. You can double up your look with clown make-up. You can display your creativity in it as well. Instagram can be of great help where you can surf through the various options available on the social networking site. You just need to type #clownmakeup and be inspired!
Descendants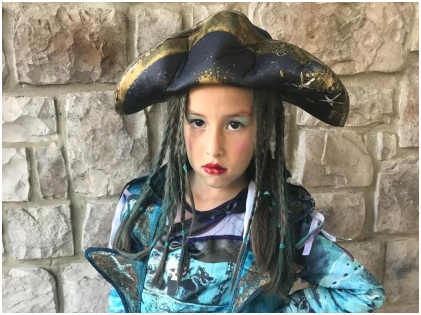 If you have a kid in your family who is under 15 years of age, you can ask them about the popularity of Descendants, an extremely popular movie by Disney. You can get a tip or two from the little ones on how to dress yourself up in a similar fashion. The third installment has just premiered in August. You can catch it to get a better idea of the costume. It would be nice to give this one a try. What say you?
Fortnite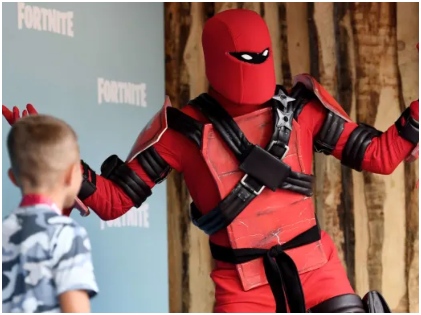 Fortnite, a video game, has enjoyed unmatched popularity ever since it was launched and has held on to the top spot in the popularity list.  People are now hunting for the best ways they can dress themselves up as the game's characters. Drift happens to be one of the most popular skins from the fifth season of the game.
Unicorn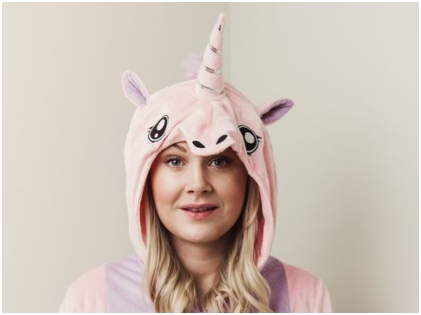 You can also opt to put on a less scary ensemble and a bit more on the magical side. An all-white costume paired with a unicorn horn will be an absolutely fabulous choice this Halloween. Kids can also fit themselves in this fun costume idea. Just go to Instagram and type #unicornmakeup to get some fantastic ideas about the makeup that can go along with your costume.
These are just some of the trending costumes that you can select for Halloween 2022. Do you have some crazier and spookier designs in mind? Don't hesitate to try that out this Halloween.