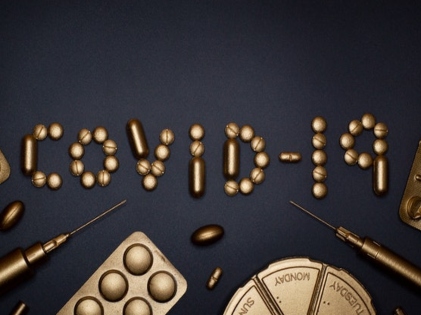 The world is currently grappling with a stubborn virus, and every one of us is waiting with bated breath for a vaccine. With the pandemic making life difficult for us, what most of us are trying to do is to maintain social distancing even as the lockdown restrictions are loosening and many bars, restaurants, cafés, and other public places are coming with inventive ways to help people maintain social distancing norms, also, while doing so, still enjoy a day out without working up to a state of heebie-jeebies. And aren't the ways inventive and creative? Trust people to rise up from a state of gloom and despair to hope and novelty.
It is like if you have to social distance, you may at least have fun doing it. The global pandemic has been a blessing in disguise in more ways than one. Before you think we have gone completely bonkers, hear us out — people have stood together in the face of a mammoth coronavirus pandemic and went on to show all the qualities that otherwise, we may not have been able to show like strength, resoluteness, empathy. These various shades of humans come to the fore only at the time when disaster strikes. But since lockdowns cannot last long and with the global economy bearing the brunt, it is time for getting out there and doing your thing and revive the staggering economy, but of course, following the general government protocols. So, here are some countries that are coming up with mind-blowing ideas to maintain social distancing and give it a creative spin.
Astronaut suits  in Rio de Janeiro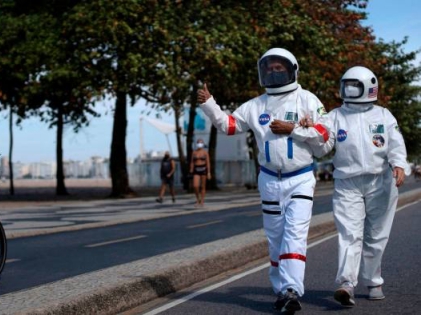 An incident in Rio de Janeiro made the world come to a standstill, with men taking pictures of a Brazilian accountant Tercio Galdino and his wife Ailicea who went for a walk along Copacabana beach with protective suits on. So, this turned out to be one up on face masks. We have heard of smile masks and diamond ones, but something like a protective suit like that one just brought the world to a standstill. So, it wasn't only social distancing but it was also some kind of 'space fashion.'  It is all about social distancing meet astronaut fashion? Well, bring it on!
Deconfinement hats in Paris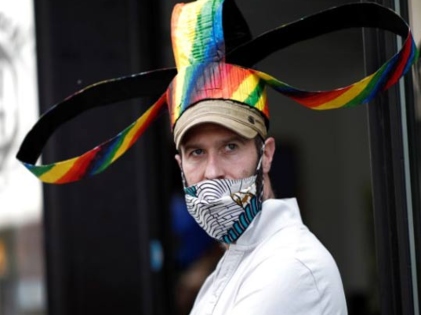 Social distancing has been really creative and unusual recently as we have already been discussing. Paris has now found an answer to astronaut suits of Rio de Janeiro. Unusual? Yes. Creative? Most definitely! So these deconfinement hats are made of papier-mâché, taking cues from the dynasty headwear hailing from China (Song dynasty). People started wearing these hats at 59 Rivoli gallery just before the reopening.  These hats have winged extensions, unlike anything you have ever seen. The purpose of these hats is that the extensions are long and safely keep someone at least three feet distance away from another person, as per the government of France.
Giant white hearts in England
A quick aerial view of  Bristol will reveal people, sitting in the middle of hearts, staying at least two meters apart from each other to cater to social distancing norms and stop the spread of the coronavirus. There are at least 374 large white hearts to places like Queen's Square, College Green, and Castle Park in Bristol. This is one way of lifting off lockdown restrictions, taken by businesses and leaders in the city.
Wings of China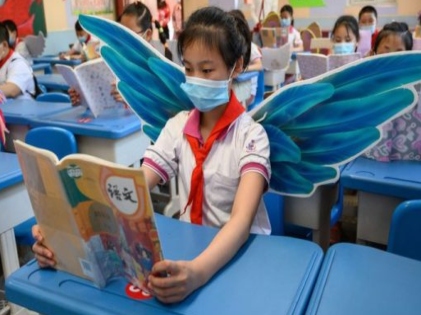 Students of elementary school are maintaining social distancing in a novel way as they gradually get back to school in Taiyuan, China. So, children from the Shanxi Province came up wearing vibrant 1-meter wings fixed on to their backs. Also what makes it all the more creative is all these wings were designed by the students of course with the help of parental intervention. The project also has an underlying aim, teaching the kids about the intricacies of measurement. So, this was similar to a primary school in Hangzhou where the students designed 1-meter hats on similar lines.
Bubble Boys in London
The Bubble Boys in London is another take on social distancing. These are activity parties organized for men to maintain social distancing while also being an integral part of activities in a group. Men play in massive plastic balls in London. (Clapham Common) having the time of their lives, all the way while following the norms.
This is certainly one of the most heartening things to note amid the pandemic. It kind of reiterates the ancient belief, "necessity is the mother of invention!" And despite everything, we can get up and face the music with our bravest face on.