One of the oldest travel agencies in the world, Thomas Cook, collapsed in late September 2019, thereby impacting more or less six hundred thousand travelers around the world — not to mention 22,000 employees who lost their jobs almost without any prior indication. Although rescue talks were on for quite some time, the company failed in securing $250 million for contingency funds. For thousands of travelers who paid for Thomas Cook vacations, it was a bolt from the blue as they were left without a return ticket back home.
How Did It All Happen?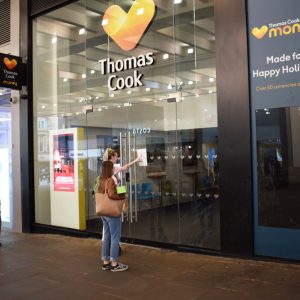 In an official press statement released on September 23, Thomas Cook informed all travelers and stakeholders that all flights and holidays have been called off, and they have stopped operating altogether, also adding that their retail shops have been shut down. The Civil Aviation Authority of the UK is now making necessary arrangements to fly back all the passengers who booked their flights with Thomas Cook and were scheduled to fly back to the United Kingdom between September 23 and October 6. While Americans in large numbers are not likely to be impacted by this abrupt shutdown, at least one American has reported that he shelled out $2,000 to book a trip with Thomas Cook.
Why Did Thomas Cook Stop Operating?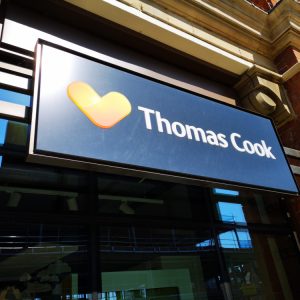 The British global travel agency, which was originally founded as a family-run travel agency back in 1841, couldn't get through Brexit, poor business mergers, and tough competition, leading to their collapse in September 2019. Many analysts are of the opinion that Thomas Cook's 2007 merger with UK-based package traveling company, My Travel, was a disaster in the making. The company was buried under the strain of £1.6 billion of debt, whereas MyTravel made a profit only once since the merger. In May 2019, Thomas Cook reported a loss of £1.5 billion (equivalent to $1.85 billion), and their summer sales also dropped drastically.
The Agency Faced Tough Online Competition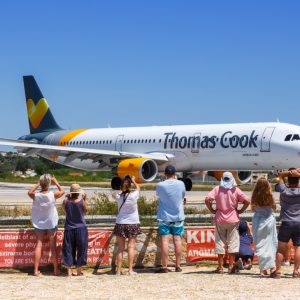 The 178-year-old company also faced tough competition from lower-cost rivals like Jet2Holidays, and the company's profits took a hit as a result of that. Previously, Thomas Cook used to face competition from TUI AG, but the company collapsed in the face of fresh competition, particularly from their online rivals such as Airbnb and On the Beach. Also, due to changing holiday habits, the popularity of package holidays dropped which is another reason the shares of the company slumped. On the other hand, people were uncertain about booking holidays and opting for package deals due to Brexit. Operating an airline was expensive, and it seemed Thomas Cook wasn't really ready to face the competition from low-cost airlines.
Thomas Cook Was Expected To Pull Through In August 2019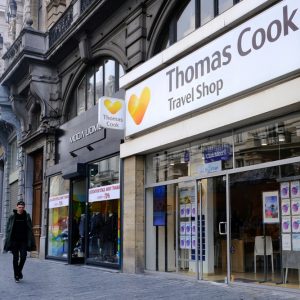 In August 2019, there was great hope across the market that the company would pull through hard times as they even negotiated a $1.1-billion worth rescue deal with China-based investment company, Fosun International. However, all talks with stakeholders, the UK government, and lenders went in vain as banks were pressing the company to repay an additional $250 million. While the bitter blame game is already on, bankers, bondholders, and investors agreed that there was some serious effort to save the dying business, especially in 2019.
Have Brick-And-Mortar Travel Agencies Become Less Relevant?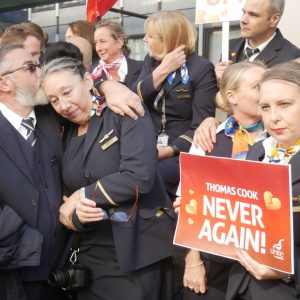 The rise of internet-based travel information and travel aggregator websites has initiated a paradigm shift in the global travel market. Online travel communities have replaced the good old brick-and-mortar agencies, and those travel agencies are no longer considered the only source for authentic and updated information about flights, hotels, and travel deals. Also, individual home and car owners offering rental units through third-party platforms like Airbnb has put a lot of pressure on old-fashioned travel agencies like Thomas Cook.
As of now, Thomas Cook has limited service in a few cities, and that service is mostly outbound. If you booked a flight or a package deal, you may be partially or fully protected. For more information, you need to check out the Thomas Cook official website. It's sad to see that such a big agency, which was once a one-stop destination for travelers looking for cool package deals, exclusive flight deals, cheapest hotels, and more, has finally stopped operating.
"Don't just book it. Thomas Cook it", a slogan which was coined by one Michael Hennessy, now 70 years old, is now a thing of the past.