For the first time in the last three decades, the Super Bowl Week will return to Los Angeles. This year, the Super Bowl will be the 56th edition of one of the most-awaited events held in the world. And LA will be the host for the 7th time! This list contains wide-ranging options for parties, nightlife events, and more. Besides that, a few will also appeal to those who like something friendly and family-oriented. Check what's awaiting you.
Athletes In The 'Art And NFTs Exhibit' Charity Event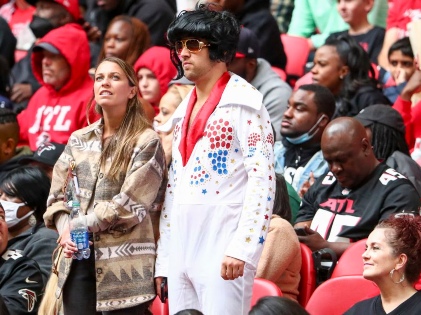 Though the name clarifies things, this charity function will also feature athletes who are artists. The guest list includes Jeffery Stephenson, Kevin Lynch, former NFL player Ed White, and pro baseball player Arnie Costell, to name a few.
This event will happen at the Land Yacht Studio on February 10, 2022, between 1 to 9 pm. Ticket prices are cost-effective at $50 for general admissions, while VIPs will have to shell out $100. Whatever be the money raised – all will go for the benefits of local charities.
'Babes and Ballers' Super Bowl Party
The much-awaited 'Babes and Ballers' Big Game in Hollywood will be from 8 pm to 2 am, at the Academy LA, 6021 Hollywood Boulevard in LA. This event will also take place on the same day as the previous event. This time, a special DJ segment will be there, set by Lil Jon and appearances made by Los Angeles Rams Cheerleaders. Pro Football Hall of Famers- Warren Moon and Terrell Davis will host this event.
Hue Jackson, the former Raider Head Coach, will join them. The party will be a true spectacle, replete with live and silent auctions, a cash bar, and a host of talented music artists.  All these will go for charities 'Scholastic Sports America' and 'Hounds and Heroes'. The ticket prices will be around $125.
Shaq's Fun House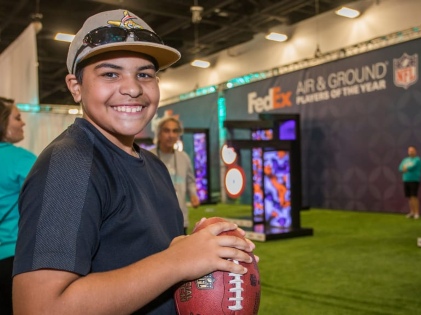 The next day (February 11), from 8 pm onwards, Shaquille O'Neal will be hosting the Shaq's Fun House at the Shrine Auditorium & Expo Hall. This is Shaq's live event and will pair a rich mix of an over-the-top VIP music festival and an overall larger-than-life carnival kind experience.
In other words, organizers are apt in calling this a 'one-of-a-kind' event, thrown before the public. Fans will surely enjoy the fun and festivity characterizing the event. Don't forget to catch up with the performances of star artists like DJ Diesel, Zedd, Diplo, Lil Wayne, and more. In the past, Shaq's Fun House had the likes of Jamie Foxx, Reggie Bush, Dak Prescott, Adam Levine, Patrick Mahomes, and Rob Gronkowski. This is slightly expensive, with tickets starting at $249.99.
Daughters of Legends Super Bowl Launch
Sneakerheads shouldn't miss out on this! On February 11, at the Sneakertopoia LA, 6081 Center Drive, Unit 222, this is one fundraising event to watch out for. The event will raise money for Daughters of Legends to support their causes, alongside the Daughters of Sports mission. A complete star-studded event will witness some of the best live performances by country singer Deanna Wheeler, then Robyn Charles, and more.
Besides live music, it will also feature live NFT auction, body massages, body rolling, face beauty treatments, and cannabis. It will also have a cigar lounge along with a few other attractions. Some celebrities have already confirmed to attend this grand meet, including the BFL Hall of Fame artists as Lawrence Taylor and Jim Brown. Also, there will be players like Anthony Davis, Brian Jordan, and Vince Young. The tickets will cost around $350, coupled with fees.
NAAB Radio Super Bowl LVI Party Live in Hollywood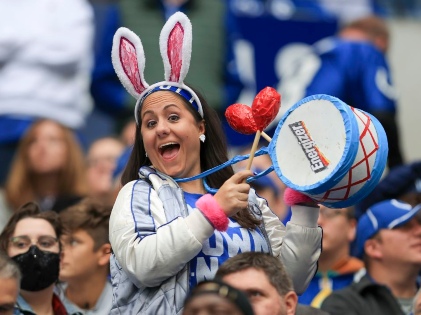 On February 12, 2022, between 7 pm to 2 am, the Super Bowl Party will witness celebrity guests, live performances, an amazing red-carpet experience, lip-smacking food, and delicious drinks.
Also, there will be live DJs and performing artists who will assemble to get the party in full spirit, mixing genres like R&B, hip-hop, and afro-beat hits. Not to miss out, drinks will continue flowing from a fully stocked bar! Organizers also promised that A-listers and celebrities would make appearances at the mixer, which will take place at Taglyan Complex, 1201 Vine Street. Tickets will cost something around $150.
The list is an extensive one. But for now, you can start planning with these. Are you excited to attend these events? Do let us know in the comments section!