Nature provides us with absolutely everything we might happen to need. But when it lashes back at us, we can't do anything but sit tight and pray for our and others' safety. Natural disasters can be terrifying for people where it happens, and the rest of the world can do nothing but watch and feel restless. Last weekend, not one but two devastating storms lashed out half a world apart from each other. One was Hurricane Florence which fell on the East Coast of the USA and the other was Typhoon Mangkhut that affected the Philippines. As relief operations are underway and the victims are trying to get back on track, let's take a look at the two storms. One came from the Atlantic while the other came from the Pacific Ocean, and their natures are totally different.
Hurricane Florence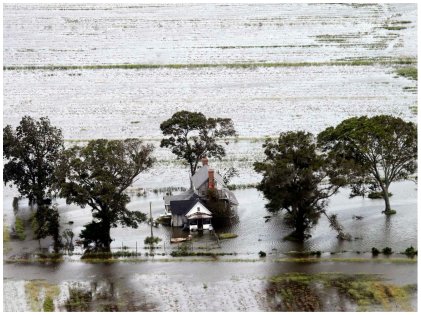 Hurricane Florence hit the outer banks of North Carolina first and has dumped over 30 inches of rain which is a record in itself. Though Florence had slowed down before hitting the coast, it still managed to ravage cities, causing floods in some of them. Several thousands of household stayed without power as the storm left behind a trail of destruction. Though the USA is highly equipped to deal with this kind of condition, numerous properties were still damaged.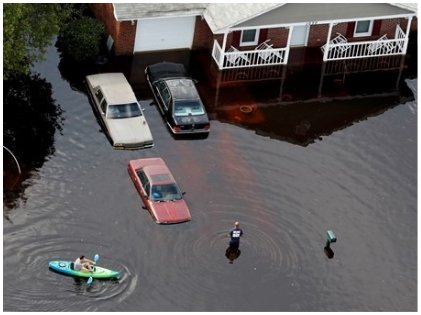 The death toll has risen to 31 so far. Wilmington and New Bern are the worse affected and are still flooded. An analytics company has calculated that the destruction caused by the hurricane comes within the range of $17 billion to $22 billion. And that makes it one of the 10 costliest storms to have hit the USA.
Typhoon Mangkhut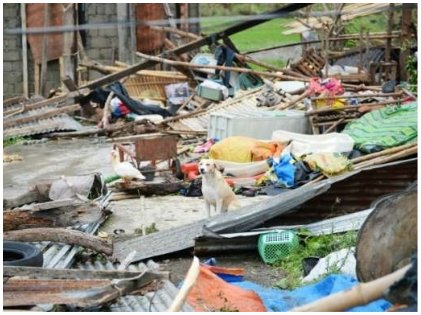 As the storm Mangkhut intensified in the Pacific Ocean, it was soon classified as a Super Typhoon. Storms are quite normal in the Pacific. After wreaking havoc in the northern parts of the Philippines, the storm headed towards densely populated Southeast China. It was a lot deadlier than Florence, though this part of the world has seen worse. There have been terrible landslides that killed many in the Philippines. Rescue work has started, but the storm has not completely subsided yet. For now, it has become a weak tropical storm. However, before that, it has not only caused destruction in the Philippines but also Hong Kong and other parts of East China.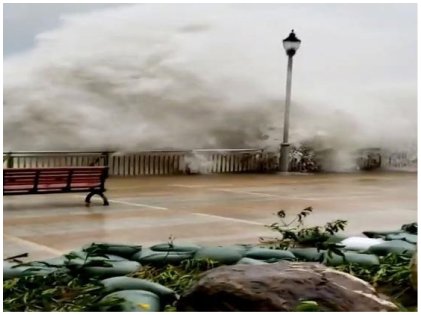 The exact number of casualties is not known yet, but almost 70 are feared dead with many still missing. Hence, the death toll might rise as rescuers start their work. Right now, it is in Mainland China. Hopefully, the destruction won't be too bad.
Is It Nature's Way Of Telling Us To Slow Down?
As the two continents gear up to clear the debris and rescue people who are trapped, the one question that has been making the rounds is this: " Is it because of global warming?". The answer is a bit complicated. There have been instances where weather experts agreed that certain kind of climatic changes have occured because of global warming. But there has been no solid proof that would point fingers towards the abnormal changes in the climate. Yet research is still on, and it cannot be denied that extreme weather conditions including intense storms are sometimes the result of global warming. So, the answer is probably yes and no. The main takeaway from here is that whether the answer is yes or no, it doesn't matter. We are responsible for the unnatural changes in our environment, and if we don't fix it, nature might find ways to take revenge.
If we don't act upon it now, we might soon have a new kind of normal where the world will be plagued with extreme heat, numbing cold, intense storms, occasional floods, and draughts. One thing is clear though — global warming has led to warmer sea temperatures which means more water will evaporate, causing more chances of storms. However, hurricanes and typhoons are quite common around this time of the year which makes the whole theory debatable. Let's hope everyone gives more effort in saving our blue planet. After all, our existence will be at stake if we don't. It is our home, and our responsibility is to keep it safe and make it a better place to live.