Maria Butina, a gun rights activist from Russia, was taken into custody on Sunday for allegedly acting as a spy for Alexander Torshin, a major supporter of the Russian President, Vladimir Putin. As per sources, she is criminally charged for having ties with Russian intelligent agents while residing in the United States. The 29-year-old is said to have developed a 'close relationship' with Alan Gottlieb of the Second Amendment Foundation that's based in Bellevue, and the gun-rights community members have come under constant scrutiny.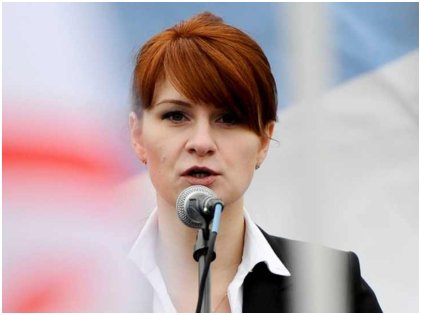 Butina has been accused of maintaining contacts with spies back home, being an integral part of a mission to infiltrate the country's decision-making system and sending information to the Russian Federation. As per various news reports, the plan was hatched some time in 2015 or probably even earlier. Called a 'secret agent', she has been indicted by prosecutors for her indecent proposal to a Republican in order to grab a high position in the US lobby. The Department of Justice has slapped two charges on Maria, one for her conspiracy to act as an unregistered foreign agent, and the other for spying and meddling in the United States Political System.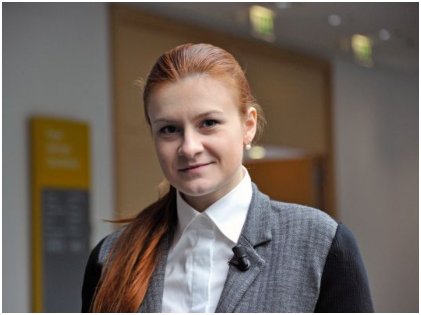 When contacted earlier, Maria revealed that she is the chairman of The Right To Bear Arms, the largest Russian gun rights entity launched in 2011 and is a certified IPSC shooter herself. Her arrest is an add-on to the political turmoil that's been going on in Washington in connection to Russia's interference in the presidential elections held in 2016.  The US Intelligence had passed a verdict, stating that there was some meddling from Russia to support Donald Trump over his closest competitor Hillary Clinton in the race to the White House.
Maria is said to have befriended a Republican intelligence officer who had helped her in getting an easy entry into the Republican community. The officer's name is yet to be known, but all fingers point towards Paul Erickson. He is considered to be the man who made Maria a regular face at the NRA and eventually played a big role in her becoming a permanent part of the US gun rights lobby. Snaps of Maria meeting high-profile Republican governors and eminent NRA leaders are doing rounds on social media, primarily all over her accounts.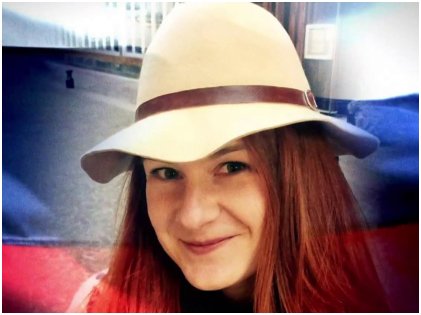 As facts suggest, it was her move to Washington in 2016 on a student visa that proved to be the starting point of all her activities. Her colleagues from the American University graduate school didn't quite take it into account when Maria claimed to have a direct contact with Vladimir Putin. Meanwhile, Erickson, on the basis of his Russian links, gave efforts to arrange a meeting between Donald Trump and Putin back in 2016. As reports reveal, Butina came across the President's son, Donald Trump Jr., at the yearly convention of the NRA in Kentucky the same year.
While there has been a huge uproar here in the United States, Moscow has condemned Maria's arrest. News pouring in from the Russian capital reveals that the Russian administration has not taken this lightly and said that this arrest was nothing but a sheer political move to weaken and damage the gains derived from the Helsinki Summit. Maria Zakharova, spokeswoman for the foreign ministry, made a strong statement saying that Maria Butina's indictment is nothing short of a conspiracy to diminish the positive effects of the Putin-Trump meeting and stressed on the fact that a political order has been steering the FBI into carrying this out.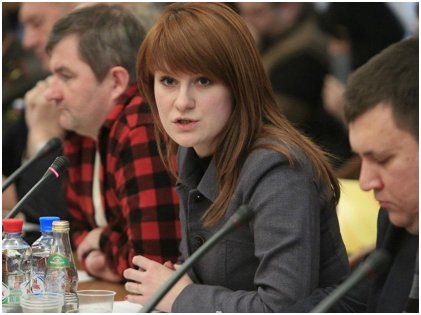 As of now, Maria has pleaded not guilty to both charges and asked to be released on bail. But, prosecutors have begged to differ, strongly opposing her release and keeping in mind of her deceptive past. Having apprehensions of Maria exiting from the country, the Defense Ministry is dealing with this issue sternly. More so, since Maria was about to exit from Washington just before she was taken into custody this Sunday. If sources are to be believed, there was a recent money transfer to Russia from her account, and the sound of moving boxes were being heard from her apartment.
More drama is awaiting as new evidence are being considered, and keeping in mind Butina's closeness to top US officials, several rounds of questioning are in the pipeline, and it's just a matter of time before this case gets a new direction.