You've probably read her name splashed across your morning newspaper or your TV screen. You've probably also seen videos of her giving speeches in many prestigious conferences in front of world leaders and distinguished personalities. She is making headlines left and right for raising awareness on climate change on a global scale. Her name is Greta Thunberg, and she's a force to be reckoned with.
Who is Greta Thunberg?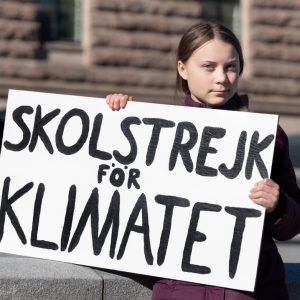 Greta Thunberg is a 16-year-old Swedish student who first learned about climate change when she was only eight years of age. Since that day, she started making lifestyle changes at home, encouraging her parents to give up flying and switch to veganism to reduce their carbon footprint. Her parents eventually obliged which filled Greta with hope and positivity, knowing that she can make a difference in her own way. Thus, she began her journey as an environmental activist.
In August 2018, Greta staged a climate strike on her own in front of the Swedish parliament. Though she invited fellow students to join her, no one was too interested in skipping school to protest for the environment. For three weeks during school hours, Greta sat outside the parliament building with a sign that said, "school strike for the climate". She demanded that the Swedish government should establish effective means to decrease carbon emissions following the guidelines stated in the Paris Agreement.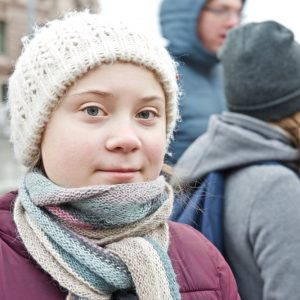 People started taking notice of then-15-year-old Greta, and through the help of Ingmar Rentzhog, founder of We Don't Have Time (a social media company that centers on spreading information regarding climate change), she gained global coverage of her climate strike via social networking sites. Afterwards, several school youths joined Greta outside the Swedish parliament every Friday, and this eventually led to the formation of the movement, Fridays for Future.
The Global Climate Strike So Far
Because of Greta's fierce passion for saving the environment, she has been invited to speak at numerous functions, forums, and programs to educate the masses and raise awareness on the catastrophic effects of climate change on a global scale. Greta has also been outspoken about holding politicians accountable for failing to take any action in curbing climate change. She said, "You only talk about moving forward with the same bad ideas that got us into this mess. Even when the only sensible thing to do is pull the emergency brake. You are not mature enough to tell it like it is. Even that burden you leave to your children."
Greta has been lauded by many for her blunt, no-nonsense speeches. Instead of giving a proper rebuttal to Greta's advocacy, the opposition attacked Greta's health condition instead. As someone with Asperger's syndrome, Greta finds social interaction challenging, among other things. Brendan O'Neill, the editor of Spiked, remarked that Greta "looks and sounds like a cult member. The monotone voice. The look of apocalyptic dread in her eyes."
In reply to these nasty remarks, Greta said, "When haters go after your looks and differences, it means they have nowhere left to go. And then you know you're winning! I have Aspergers and that means I'm sometimes a bit different from the norm. And – given the right circumstances- being different is a superpower."
The Trans Atlantic Voyage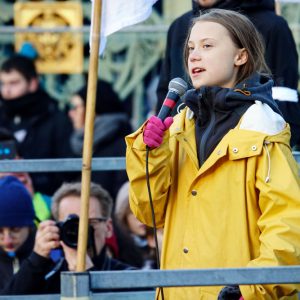 Greta was determined to attend the 2019 UN Climate Action Summit in New York and the 2019 United Nations Climate Change Conference in Chile. But she refused to take a plane, stating that each flight releases thousands of carbon dioxide into the atmosphere. To remedy this, she came up with a different plan that would take time but is carbon neutral — sailing.
In August 2019, Greta, together with her father, Svante Thunberg, and a small crew, sailed across the Atlantic in a monohull yacht named Malizia II. Their voyage began in Plymouth, England and ended in New York City. While the yacht was designed for speed rather than luxury, it took them 15 days to reach their destination.
Winning Amnesty International's Highest Honor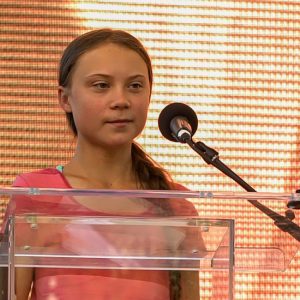 On September 16, 2019, Greta Thunberg and her movement, Fridays for Future, were awarded Amnesty International's Ambassadors of Conscience Award. Greta received the award in front of students at George Washington University, citing in her speech that the honor was also for everyone who had joined her during her climate strike on August 2018. She also said, "… every single one of us must push from every possible angle to hold those responsible accountable and to make the people in power act."
If a 16-year-old can do so much despite being so young, why can't we? The destruction of the environment will mean the end of life as we know it. It's time to act and listen to what scientists have been saying for decades. We only have one planet. It's time to wake up.