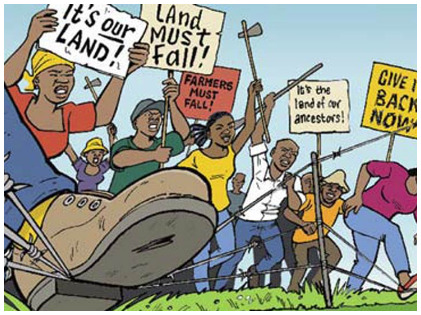 Many of the political decisions made ages ago still affect South Africa today. The 1913 Natives Land Act is one such act that still affects South Africans today, and rather strongly, too. The Natives Land Act is one that divided South Africa into areas based on race. Over one hundred years later, most of South Africa's best land, which is commercial farming land, belongs to the white minority. This is an issue because tens of thousands of black people in poverty are living in crowded, less fertile areas. The number read while the demographics read that there are 9% of white people in South Africa, over 72% of farmland is white-owned.
When Did Land Reform Begin?
Apartheid came to an end in South Africa in 1994, and as a result of the new democracy in South Africa, the ruling party (the ANC) promised to return 30% of this fertile land to the previous black owners. This was initially targeted for 2014, but the government did not meet its target and the public has made it known that they want the land expropriation without compensation to be accelerated. In light of this, the South Africa government passed the laws of land expropriation without compensation in 2019, while the exact wording on the acceleration of the proposal is waited upon and expected to be delivered in March 2020 by South African President Cyril Ramaphosa.
What Is Land Reform All About?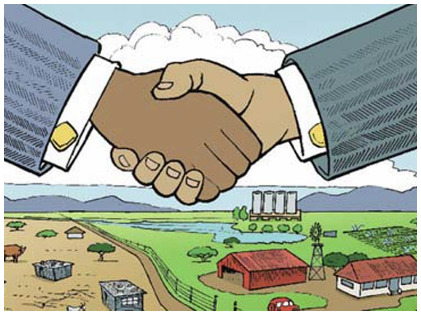 Land reform is a principle of redistribution of land to alleviate poverty in South Africa. The promise of land restitution is intended to empower farmworkers and give them the opportunity to become farmers. This is all an effort to reduce the inequalities that resulted from several years of racial segregation during Apartheid in the country. This also intends to settle Land Claims of the many who were forcibly removed during Apartheid from urban areas when they were declared 'white areas' as determined by the government's Group Areas Act at the time.
Land Reform and Zimbabwe's Economic Meltdown
Many people are concerned about the land reform, particularly land expropriation without compensation, after the economic meltdown that the world witnessed Zimbabwe go through following their decision to seize most of the white-owned commercial farms. Zimbabwe's land reform resulted in a drop in agricultural revenue by a whopping $12 billion between 2000 and 2009. Since 2000, Zimbabwe has seen significant growth in imported foods and a decline in exported goods.
Millions of Zimbabweans left their country and crossed the border to South Africa in search of better economic prospects. Zimbabwe is not the only country land reform has been implemented in, as it has also been implemented in Venezuela, and the country went from 70% of their food is locally produced to 70% of their food being imported. In reassurance, President Cyril Ramaphosa says in confidence that the government will ensure that land grabs and anarchy will not be allowed to happen as it did in Zimbabwe.
The Challenges of Land Reform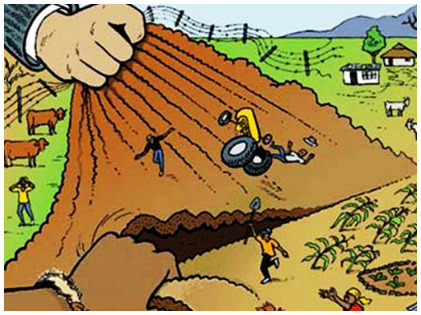 Thus far in South Africa's journey with land reform, a couple of obstacles and challenges have raised their heads. One of the principal issues of concern is that the country lacks the capital to sustain the farms that are being passed in new ownership. Another issue is that the new black farmers, those who win land claims, often do not have the skills necessary to farm, let alone do it successfully. Many land claims have resulted in previously productive farms turning into unproductive farms. The Land Divided conference revealed that many land transfer projects failed. Only 167 beneficiaries of land reform out of 301 samples were actively farming. In addition to these challenges comes the fact that more people have opted for restitution in the form of cash payments rather than having their land given back to them. This is not surprising as a financial settlement is certainly attractive to people struggling with unemployment and poverty and in desperate need of an income.
2020 marks the year that land reform is to be accelerated, as announced by President Cyril Ramaphosa. This occurs in the face of much concern globally, for the South African economy. The US Secretary of State, Mike Pompeo, has openly criticized the policy of land expropriation without compensation and has explicitly described it as being "disastrous for [the South African] economy, and most importantly for South African People". This suggests a strained US-SA diplomatic and commercial relation looms in the near future. The world, and particularly South Africa, awaits to see the development in land reform in the country and the outcome of this movement.