Halloween is here, folks! That means it's about time you gear up to feast on some spine-chilling horror movies that are in the queue. If you're still lagging behind, you need not worry since you still have the opportunity to shake in your shoes, especially if you have subscribed to Amazon Prime. The following are the best movies available on Amazon Prime this Halloween.
Hell House LLC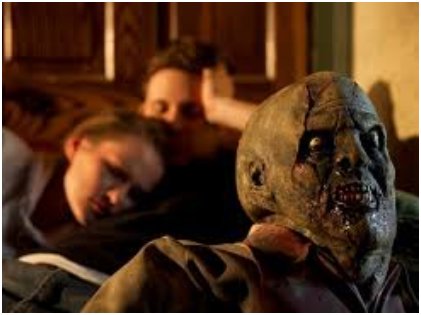 If you are a horror movie addict, Hell House LLC is one of the best movies you can gift yourself and your friends. We bet none of your friends have had the chance to witness the majesty of this movie. Hell House LLC mainly revolves around a group of friends who visit a haunted house and playfully build up and decorate a Halloween haunted house inside it. As you can expect, things go awry. This gem of a movie caters to a wider audience and can be an inspiration to filmmakers who desire to conjure up a project on the same lines.
Carrie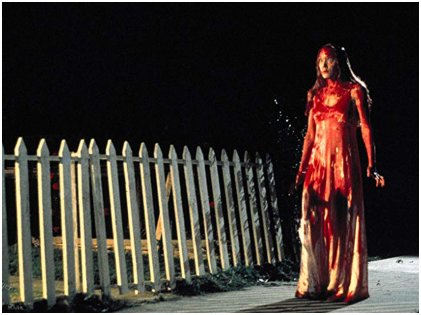 Well, Carrie is a movie which hasn't lost a bit of its essence even after four decades of its release. Its effectiveness is still intact and grows on you gradually. Brian De Palma adapted Stephen King's work and set very high standards with Carrie that only a handful has matched to date. The movie relates the horrifying tale of a bullied teen girl who is agonized by telekinesis. The film is worth a watch in its entirety, and there are no second thoughts about its place in Hollywood's list of best classic horror movies of all time.
Let Me In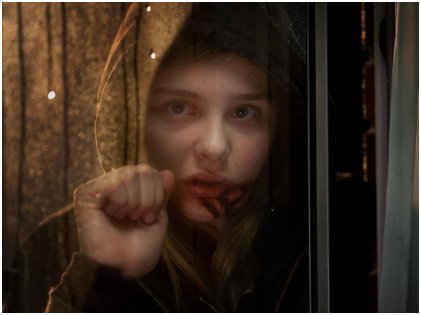 Remakes are rarely impressive, but Let Me In surpasses all expectations, to say the least. The American reimagining of Let The Right One In, a popular Swedish classic, is indeed a class apart. The movie narrates the story of Owen, a bullied lonely outcast whose family is on the verge of falling apart. The girl next door, Aby, needs to quench her thirst for blood, but Owen is in dire need of a friend he can confide in and more essentially a protector. This lovely tale of evil and corruption will certainly catch your fancy.
Jeepers Creepers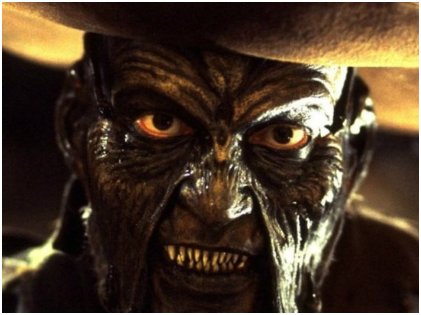 This horror flick will send shivers down your spine. One day while making their way back home from school for spring break, the siblings Darry and Trish witness a terrifying and mysterious figure hurling bodies down a pipeline at the backyard of a desolate church. The figure catches the duo looking at him and diverts his focus on them. The Creeper is invoked every 23rd spring and feasts on human flesh for 23 days, affixing it to its own body. This gruesome tale is one of a kind and will be a treat to watch this Halloween.
My Bloody Valentine 3-D
This 2009 film is a remake of the 1981 horror flick and stars Jaime King and Jensen Ackles. My Bloody Valentine narrates the story of a group of miners that get stuck underground on Valentine's Day. Harry Warden kills his group members in order to conserve oxygen and is eventually rescued. Next year, Warden puts on a mining suit and goes on an unrestrained killing bout, mailing the hearts of his victims to their near and dear ones in heart-shaped boxes. The film's 3D elements amplify every bloodshed and savage act and can scare the living daylights out of you for sure.
Paranormal Activity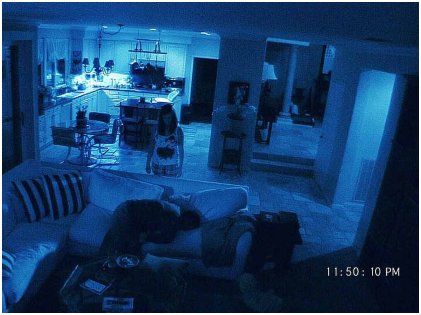 This one is way too freaky. Micah Sloat and Katie Featherstone are a married couple who witness some demonic activities in their home. The claustrophobic setting of this horror classic makes it stand out among other contemporary bone-chilling flicks. Though the film was made on a low budget, Paranormal Activity turns its limitations into its strengths. Though you need to hold on to your patience while watching this classic, the scares would surely make you jump with fright. With five sequels and spinoffs, the film has transformed into a classic that will scare generations of horror fanatics to come.
Apart from the above-mentioned classics, you can also treat yourself with a few other movies on Amazon Prime such as The Strangers: Prey At Night, The Skeleton Key, Bad Samaritan, The Return of the Living Dead, The Uninvited, Tumble Lead, and many more. So what are you waiting for? If you haven't yet subscribed to Amazon Prime, do it before Halloween strikes at your door!