He is today's youngest defense minister in the world, crown prince Mohammed bin Salman has managed to make his name known not just because of the fact that he is currently ruling the country, but because of how much enemies he currently got by making enemies such as the leaders of the terrorist group ISIS, and other rebels from Yemen and Iran.
However, with his visit to one of the most powerful countries in the world, the eyes of his people and the rest of the world are on him and what exactly he would do like meeting celebrities, tech giants, and of course with US President Trump. Then again, it seemed like he wasn't very fond of former president Obama after he disagreed on what Obama tried to do with Iran.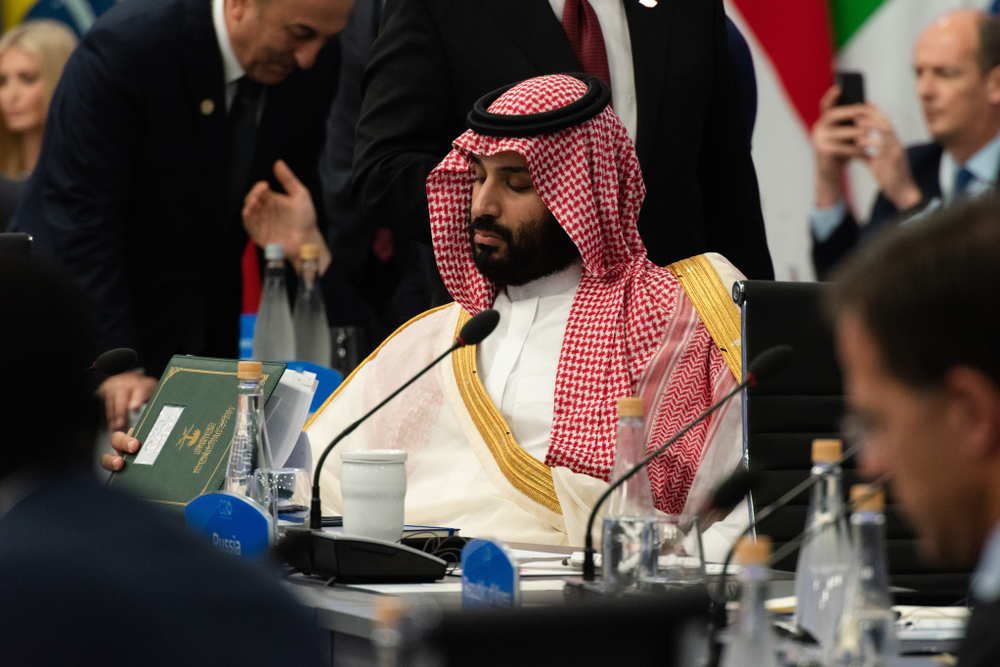 Matias Lynch / Shutterstock
Arabian Crown Prince Visits The Land of the Free
Saudi Arabia's crown prince is currently on a three-week tour of the United States. So far he has been to Harvard, hung out with some of the biggest names in the Hollywood industry such as Michael Douglas, Dwayne Johnson, Morgan Freeman, and even Oprah Winfrey.
He had also talked about space travel with Richard Branson then went to Seattle to meet up with Bill Gates and Jeff Bezos to talk about technology and philanthropy. However, the 32-year-old crown prince is not in America just to meet notable people and visit the sites, he is also said to be there to sough American investors for his goal of transforming the Arabian economy.
One of them is to seek investors that would be willing to do some public infrastructures in KSA such as building theme parks like Disneyland and Six Flags. According to Adam Aron of AMC movie theaters, the crown prince wants to transform the image of Saudi Arabia in the US by bringing some sort of entertaining to their country. However, experts believe that it should be taken one step at a time since it may actually bring culture shock to his countrymen.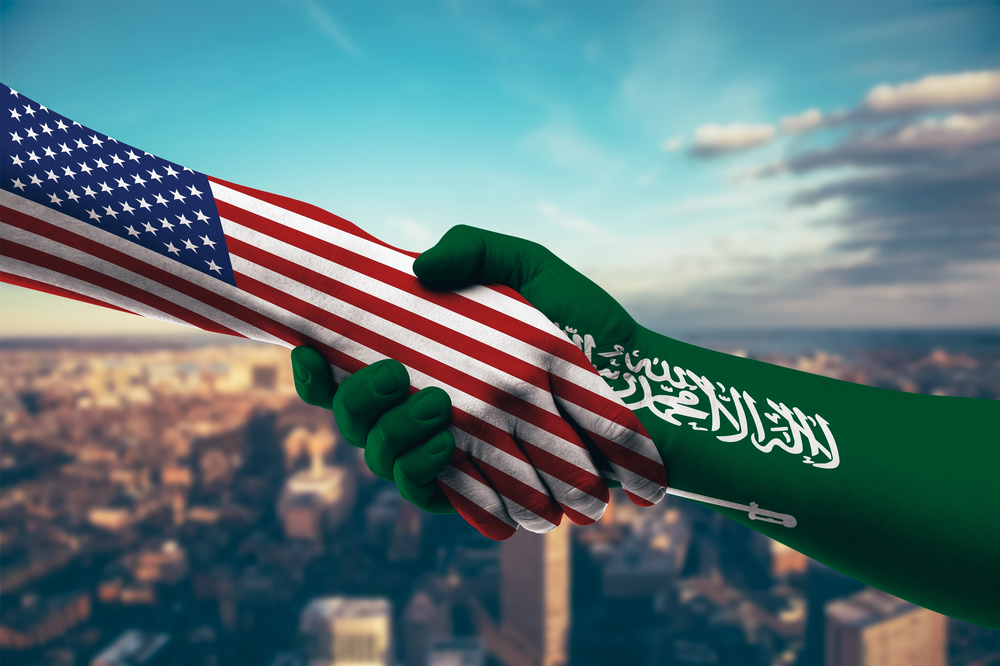 UniqueEye / Shutterstock
The Prince said that he wants to change American's perception on Arabians, especially with the fact they are seen to be conservative and treats women differently.
Prince MBS Slams Obama's Nuclear Deal With Iran
In an interview with the Atlantic, crown prince Mohammed bin Salman said that Obama's Iran policy was not right. The 32-year-old heir to the throne said that both Israelis and Palestinians, just like any other nation, "have the right to have their own land". This was considered to be a surprising statement since Saudi Arabia doesn't really have any diplomatic relations with Israel.
He also said that they are just like every nation who deserve to live in peace. This is an obvious aim of Iran's Supreme Leader, who he actually compared to Hitler. The crown prince even compared Supreme Leader Ali Khamenei's plan on conquering the world. He said that Hitler was only trying to conquer Europe but Khamenei wants war so he dubbed him as the Hitler of the Middle East who thinks he owns the world. Prince MBS sides with the Trump Administration by thinking that Obama's decision was preposterous.
He explained that the decision of the former president to help Iran thinking it would open up and change was wrong. Iran took $150 billion but they didn't use it to build any infrastructure to help its people, not a single highway, housing project, or industrial zone. The 50 percent chance that Obama took was a huge risk because the other 50 percent might mean that there will be war.
If President Obama had crossed his stated Red Line In The Sand, the Syrian disaster would have ended long ago! Animal Assad would have been history!

— Donald J. Trump (@realDonaldTrump) April 8, 2018
Meanwhile, the United States has found itself some allies in Saudi Arabia and France with their upcoming attack on Syria that opposes to Russian and China. This was reported to be one of the things that the Saudi Arabian crown prince talked about with the president when he visited the US for a couple of weeks.
Now that the crown prince is in France, more talks were exchanged in relation to their willingness to join the United States military in a strike, but no news about when this might happen. Civilians continue to evacuate the area and according to some Russian military leaders, they are not afraid to retaliate in case the US or its allies threaten Russians.