Though we all will grow old sooner or later, recent research data suggests that Americans are growing older much sooner than the rest of the world, and as per reports received, the number of Americans over the age of 65 will reach its double in the next 40 years. It seems the growing elderly population has proved to be quite a money-making opportunity for disruptive tech companies, and the health gadgets of today comprise almost everything, starting from toolkits for individuals affected with dementia to hearing aids.
Tech For Seniors: A Growing Market Segment
The entire global market for senior healthcare equipment is expanding at a fast pace, and tech companies seem to leave no stone unturned to capitalize on the current scenario. Both big companies and even start-ups are joining in to help aged individuals make their way past the daunting issues that crop up with increasing age. Moreover, investors are slowly and steadily accepting the fact how potentially strong this market is and how profitable a venture into such a territory might prove to be.
Smart Walking Sticks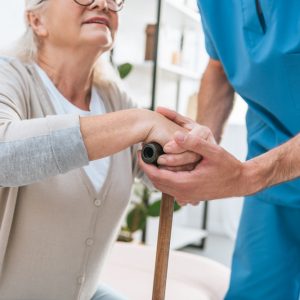 One disruptive tech product that has reportedly been ruling the roost is the smart walking stick. In fact, it's a kind of fall-prevention gadget. Falls have proven to be dangerous, and according to the reports received every year, they are the prime reasons for injuries and deaths among aged Americans. Now, the walking stick is not just a wooden cane. Fujitsu has come up with a Next Generation Cane that has a GPS attached to it to aid the aged track their path.
Smart Mirrors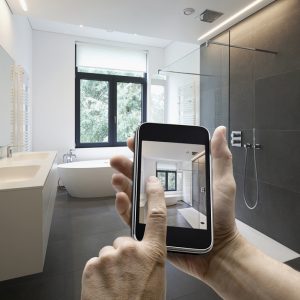 Smart Mirrors have certainly caught the fancy of the elderly because apart from looking at themselves, they now have this option to imagine exactly how they feel looking at their reflection. A Hong Kong-based technology company named HKC invented this amazing little mirror, and they have named this smart gadget as MirrorGotchi. A facial recognition technology has been integrated into it. A text alert to the family can also be sent via MirrorGotchi.
Entertaining Robots
For a senior citizen who leads a solitary life without a family of their own almost always succumbs to depression and isolation, Fujisoft, a Japanese entity, has a solution in the form of a robot named Palro. The 39-centimeter-tall Palro is a humanoid that can converse in human ways. It can entertain, gesture, and even play games like a regular human companion. This invention is a nice way for the elderly to overcome their isolation and boredom — a tiny friend in the form of a robot.
Exoskeletons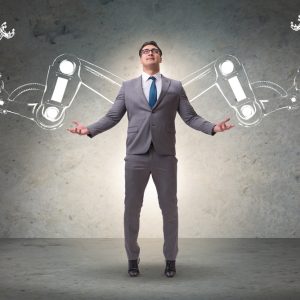 Cyberdyne, a robotics company, in association with the researchers from the Tsukuba University of Japan, have launched exoskeletons to increase the mobility among the elderly. Loss of strength, weakness in the limbs, and lack of endurance are all common factors that are a major pain in the butt for the elderly people. Exoskeletons reinforce the communication between the brain and the limbs, aside from providing support. All this happens through bio-electric signals that are transmitted from the brain and picked up by detectors that are placed on the skin of that particular individual.
Futuristic Nurses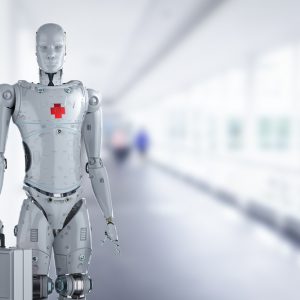 Robear happens to be a nurse from the future and is a technological wonder delivered by scientists from the RIKEN research institute in Japan, which collaborated with Sumitomo Riko Company Limited, a Japanese enterprise. It is specifically designed as a supplementation of home care. The powerful automation of this robot can lend a helping hand and relieve the caregiver from all the arduous work. It has been programmed to keep the frailty of an elderly in mind.
Robotic Exercise Assistants
Tele-Health Systems has been launched to help patients complete all the routined and prescribed exercises with the help of instructions, video demonstrators, and indicators present on the tablet. Developed in Singapore's National University and launched in the market by T-Rehab and IHiS, Smart Health TeleRehab aids patients in performing rehabilitation exercises staying at home.
Many products are waiting to be launched, and many concepts are still in the pipeline. But, there is absolutely no doubt about the fact that these gadgets and products are proving to be indispensable for the elderly section of the American society. In addition to that, these devices are making backbreaking work easy, and of course, their intelligent programming is certainly playing a major role in an aged individual's life.