Everyone loves to smell good. There's just something about that spritz of perfume that takes everything over the top and to another level. Have you ever considered what goes on behind that scent you spritz onto your pressure points? Well, a lot, actually – which explains the hefty price tag on some of the most alluring scents on the market. As the artificial intelligence market evolves, a question that's on everyone's mind in the perfume industry is whether you actually need a human to develop a great scent. Well, let's dive into it!
AI Is Infiltrating Industries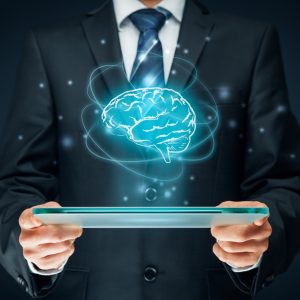 Companies from every sector are turning towards the growing artificial intelligence market to meet their needs. Technology has helped so many companies create even more bestselling and particularly unique fragrances. These perfumes can be produced in a matter of minutes. Meet Carto, an AI-powered tool specifically designed for perfumers, to help them develop their attractive fragrances. The mastermind behind the invention is Swiss fragrance developer Givaudan Fragrances. Carto works by suggesting the most adventurous combinations of scents to produce a unique fragrance. It achieves this by way of machine learning, which is a characteristic of AI machines that automatically improve their outcomes by learning from previous results – a most human-like trait.
How Carto Does His Job
The Carto system is easy to use, too. A touch screen panel simply needs to be navigated for a perfumer to pull off the most varied and unique scents imaginable, working with the brand's library of scent formulas. This is far more efficient than a spreadsheet. A little robot promptly processes the scent combinations into an actual perfume, making it easier than ever before for perfumers to test out new fragrances. The vice president and director of Givaudan Perfumery School is Calice Becker, who shares that the idea of the AI tool in the perfume industry is simply to help perfumers have more time. The perfumer may choose from a selection of 1,500 ingredients, and produce a scent without even lifting a finger to touch the ingredients. No notebooks are required!
The Rapid Changes In the Industry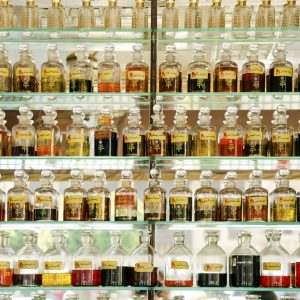 Only as soon as forty years ago, perfumers had to tinker with many bottles of fragrances, fumble with pen and paper to jot down the names and amounts of each scent to figure out a recipe for their fragrance. In the 80s computers made an entry in the field of perfumery, where perfumers could create their perfume using a spreadsheet on the system that resembled an Excel spreadsheet. The competitive advantage of this new AI machine is that it produces practically instant samples – it doesn't get better than that!
The Reaction From Perfumers
Some perfumes are absolutely on the bandwagon, jumping to invite this technological advancement into their perfume-making process. The early adopters are keen, but some perfumes are adamant not to use the AI machine as the early adopters are to use it! Of course, with any developing and new technology, there's a split n the crowd. Some are for it and some are against it. Irrespective of this, there is no doubt a breakthrough in the industry and will change the industry somehow.
Philyra Is Even Fancier
The even more advanced AI system designed for perfumers is Philyra, an AI developed by German Symrise and IBM Research. Aptly named after the Greek perfume goddess, Philyra goes a step ahead and studies aromatic chemical formulas of scents and customer data to produce fragrances. Into the system, much like Carto's, families of scents like orientals and chypre and florals were all coded into her system. Philyra is very much still a project and has room for improvement, as with any new and developing technology. The more researchers and scientists test, the more they improve.
The New Kids on the Block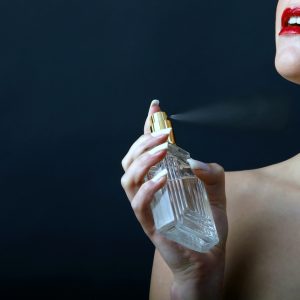 The new kids on the block in the perfume industry are Carto and Philyra, two very clever systems that may be behind your next signature scent, without being able to smell a thing! We all look forward to many new, intriguing and attractive scents hitting the markets soon. What with all this talk of fancy AI entering the perfume industry! It's only a matter of time before you could be designing your fragrances, too – time will tell!