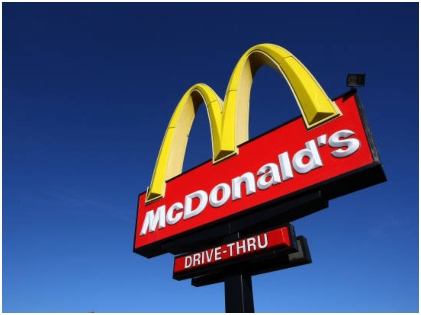 It is the holiday season, and McDonald's is coming up with a fun new way to engage its patrons. The latest celebrity-backed partnership of the food chain is The Mariah Menu. It is a full menu of tasty items endorsed by the Queen of Christmas, Mariah Carey. The previous Famous Order ads have been pretty simple, featuring artists like BTS. Carey's spot is in the holiday spirit in the true sense of the word.
The holiday celebration includes background dancers and a Vegas-style stage. Carey's holiday classic also backs the ad, All I Want For Christmas Is You adding to the holiday cheer. Things are different this time with Mariah. That is because the brand offers an entire menu instead of just one meal.
Mariah Speak
Just like so many of her fans, she has had some wonderful memories with McDonald's over the years. She always has a touch of nostalgia when she sees the Golden Arches, so creating a throwback merch along with one of her favorite photos from the '90s was a whole lot of fun for her.
The Jolly Good Things
The start of the Christmas season is finally in full swing. Mariah Carey must already be on your playlists right about now. Apart from All I Want For Christmas Is You, McDonald's is also making the holiday season all the more fun, as they are offering 12 days of free food to make your December the merriest and brightest ever.
The Mariah Menu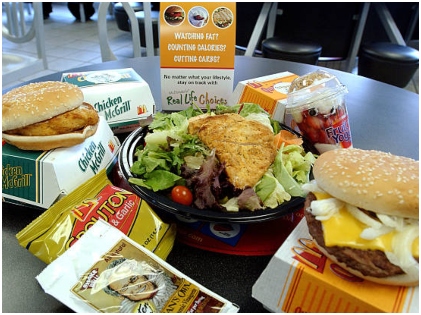 The Mariah Menu contains some of Mariah's go-to's. Right from claiming your freebies on December 13 till you reach Christmas Eve on December 24. Every day of the promotion will concentrate on a different menu item that you can get for free, for which you have to pay a minimum of $1 purchase through the McDonald's app. You get everything right, from a soft-baked chocolate chip cookie to a sumptuous cheeseburger.
While many people appreciate Mariah Carey's style, the limited-edition offers Mariah's favorite with the extra dose of nostalgia. We know holidays are not complete without the classic McDonald's menu, a cheeseburger with extra pickles.
Special Merchandise
Along with the McDonald's launch, McDonald's is also releasing a special edition Mariah Merch that app users can get free of cost. The merchandise has a throwback photo of Mariah enjoying McDonald's on a t-shirt, wearing a Mariah beanie stamped with her embroidered signature.
The collaboration also has an accompanying commercial. In the recent advertisement, Mariah belts her hit Christmas song as the McDonald's menu items keep appearing on the screen. We know everyone is fancying a Big Mac under their tree this year.
Nostalgia Served Right
Jennifer Healan, Vice President of U.S Marketing Brand Content and Engagement of Mc Donald's USA, said that Mariah reminds people of ketchup and fries. Hence, they couldn't have a better collaboration than her. As McDonald's is a brand that brings people to the table, Mariah's music connects people during the holiday season.
McDonald's' Other Promotions
McDonald's had a similar promotion last year too when it served fictional Christmas characters' favorite foods each day for the entire month of December. This year, McDonald's said it's making the most of the holiday season as it brings together; an 11-day long event, celebrating the entire menu with one of the best-selling female artists of all time.
The Success of Celebrity Meals
Celebrity meal has struck gold for McDonald's (MCD), as they had collaborated with singers such as Saweetie, BTS, Travis Scott, and J Balvin over the past year and a half. Thanks to these celebrity collaborations, their sales had jumped 12.7% compared to last year.
The meals, along with the jazzy Christmas promotion, use all the existing ingredients or menu items, creating buzz without doing extra work for the employees. It also makes people enter and pay a little extra as they get to enjoy the free food.
Rivals Take Note
In September, rivals like Burger King have joined the bandwagon and launched a celebrity-endorsed menu. The burger chain has eliminated 120 artificial ingredients from its food, and they use the singers' real names instead of their more famous stage names.
Shake Shack (SHAK) also partnered with NBA player Klay Thompson for the Klay Trey. It was for an all-inclusive meal, including chicken sandwich, fries, and a chocolate shake sold only on Uber Eats.
We will all be singing to the delicious cheeseburgers, All I want From Christmas is You!