We are all finally being jerked to consciousness, a kind of troubling and worrying awakening concerning our environment. Mother Nature is in the throes of suffering and deterioration due to pollution. From the incredible amount of plastics floating in our oceans and seas and the chemical waste poisoning our lakes and rivers to the ever-increasing carbon footprint that we leave behind with our every action, thereby increasing the rate of melting ice in our polar regions, our environment is taking a toll. We, humans, are continuously destroying our beautiful planet, and it's high time we find ways to take care of it. It is time we all take whatever steps we can to change things for our future and our children's future. In this regard, it is really heartening to see children and the youth take giant steps to make things happen. You will be surprised to know about these five activists who have been making some difference already.
Timoci Naulusula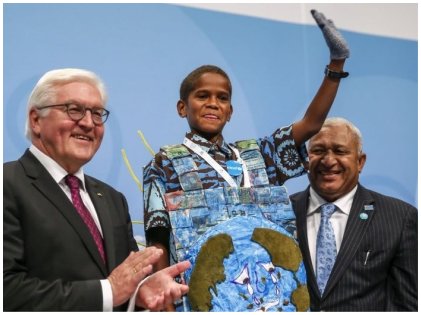 Words might not help change the world but it will definitely influence people and change the way they are thinking — that is a huge step towards making the environment cleaner. Timoci Naulusula of Fiji is only 12 years old but he has already taken part in the COP23, a climate change summit, in Bonn, Germany. He shared the stage along with UN chief Antonio Guterres, French President Emmanuel Macron, and German Chancellor Angela Markel. His speech has impressed the world leaders and the little boy with a wide grin has made a big impact. He told the world, "My home, my school, my source of food, water, money was totally destroyed. My life was in chaos." He earned a standing ovation from the world leaders, and well-deserved, we must say.
Ridhima Pandey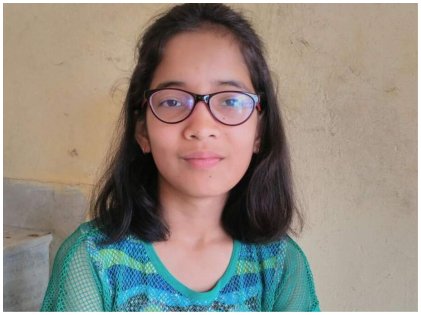 Nine-year-old Ridhima Pandey already knows that climate change has far-reaching effects which might very well jeopardize her future. She was 6 when a devastating flood wreaked havoc on her home state in India. It made a profound effect on her young and impressionable mind, and the experience became a turning point in her life, inspiring her to become an activist. Often compared to Malala, Ridhima is instrumental behind the 52-page petition presented before the National Green Tribunal. Through it, she has filed a court case against the Indian government for failing to take steps to stop climate change. Age notwithstanding, Pandey has already been part of a climate change conference in Paris.
Xiuhtezcatl Martinez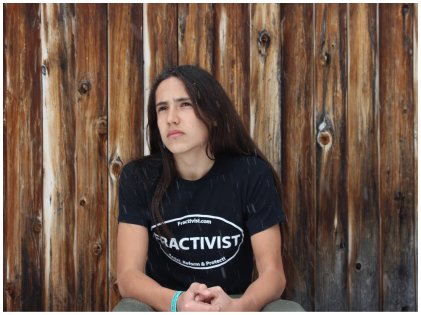 Seventeen-year-old Martinez became an activist at the age of 6. He has already been to Rio+20 United Nations Summit in Rio De Janeiro and has also spoken in front of the General Assembly of the UN in New York. It was a documentary on the environment that opened his eyes and made an activist out of him. At present, he is the director of Earth Guardians, a conservation organization. Aside from his efforts to save Mother Nature, he is also an upcoming musician — a hip-hop artist — and we are truly in awe of him.
Jaden Anthony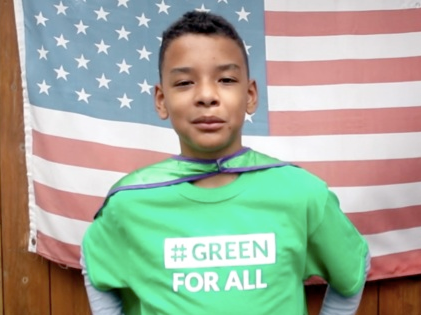 Eleven-year-old Jaden is a kid with a mission. He wants to make other kids between the age group of 7 to 12 aware of the critical condition we are heading towards. He has written a graphic novel called Kid Brooklyn in order to spread awareness regarding social and environmental challenges. His book revolves around a kid from Brooklyn who has some superpowers that will help him save the planet. Way to go, Jaden!
Shalvi Shakshi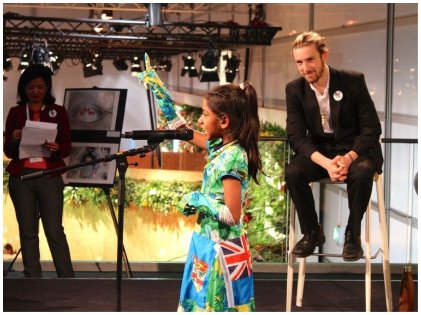 Shalvi Shakshi is another young kid from Fiji who happened to be in COP23 in Bonn, Germany. She was the youngest delegate in the summit, and she left a powerful message for the world leaders, "Every single person on this Earth has the power to change the world". She is a standard 5 student whose public speaking skills helped her make a big impact on the minds of those who were present in the summit. Her strong voice and passion to save the Earth grabbed everyone's attention, and we can learn so much from such a young mind.
It is amazing to see how young children are realizing that their future is at stake if they do not take things in their hands right now and work on it as well. They have realized that climate change is inevitable, and they refuse to sit back and wait for others to take steps. Adults can definitely learn a thing or two from these kids!