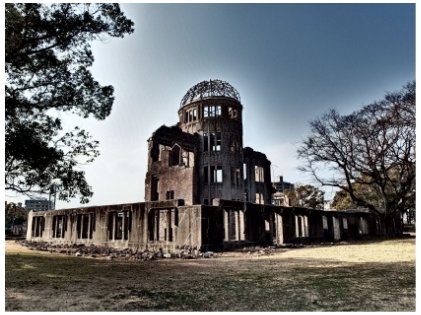 The experience of traveling to various destinations is  both uplifting and enriching as we immerse ourselves in the traditions and cuisines of another city or country. While going on a vacation is often associated with bright, bustling places or serene landscapes, a different kind of traveling experience has recently emerged — dark tourism. It is a form of tourism where people go to places with a history of death and tragedy. However, Wikipedia defines the whole concept nicely and emphasizes on the fact that it is more about learning about the place and its historical significance than about knowing the death and tragedy associated alongside with it. Some of the best examples of dark tourism are the Hiroshima Peace Memorial Park, Chernobyl, Ground Zero, and the Auschwitz Concentration Camp. However, the whole concept has taken a new meaning now since tour operators and hotel owners are putting in extra effort to make it worthwhile for tourists who want to experience dark tourism.
A war hostel in Bosnia is ready to give you a real taste of what it feels like when there is a war raging just outside your shelter.
What Is It Like?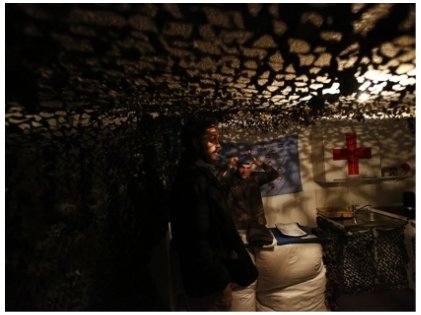 The website for the War Hostel in Bosnia has a warning for people who might be interested to book it since it's definitely not a regular place to stay for a vacation. So keep your expectations at home and come to this place only if you want to actually experience what it was like during the 1992-1995 war that ravaged the country. After the war, the city has overcome all its demons to emerge as a pretty East European destination for its amazing spas, skiing opportunities, and breathtaking medieval architecture. Hence, there are tons of hotels that offer spectacular views and lavish living facilities. But in the War Hostel, you will get a dungeon to sleep in — even worse is the fact that it doesn't have any windows. Moreover, there is a sound system in the hotel that will keep playing sounds of explosions and gunshots. The bed in the bunker is just a thin mattress with no pillows or sheets. In fact, expect artificial smoke, too. The authenticity of the place has helped it win several awards already.
The History behind The Hostel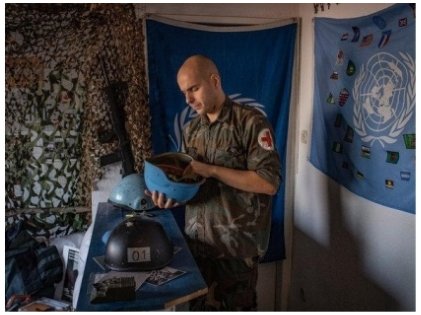 Once part of Yugoslavia, Bosnia and Herzegovina went through a brutal bloodbath when the Serbian military launched an attack on its inhabitants. The peace treaty was signed in 1995 but the country is still reeling from the effects of the war, and there aren't many memorial sites. One of the officially recognized memorials happens to be the Tunnel of Hope — a tunnel that was used to transport food, medicines, and other supplies to Sarajevo's war-torn neighborhoods. Arijan Kurbasic was just a toddler when the war ensued, and his family survived the war miraculously. He was a tour guide in Sarajevo who wanted to create something that would help tourists remember the gruesome battle that took over and forever changed the country, however, it is not an entirely new concept. Right after the war was over, in 1997, a geographical magazine was found that wanted to give tourists a taste of the war in Sarajevo. For example, a tour was arranged for tourists to be in a marketplace where 68 people had died in an attack. They could also enjoy a war-time dinner consisting of emergency rations. Sounds cruel, almost. So what Kurbasic did was take out the luxury part from his war hostel and give them exactly what they wanted, with a touch of authenticity. They also offer city tours that take them to historical places from the war.
What Lies Underneath Our Desire To See Dark Places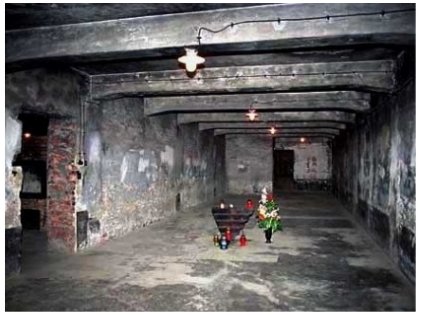 The human mind is complex, and what we detest outwardly and try to avoid is actually sometimes the very thing that we are obsessed with. Our obsession with death sometimes exceeds our interest in a historical place, and the line between the two is often blurred in dark tourism. For instance, the Jack, The Ripper Museum in England can be quite shocking for some while the Holocaust Museum in the USA can make us reflect on the conditions millions of humans endured. The War Hostel manages to do both. It shows the horror of wartime and makes us ponder on its effects in the human mind.
As they say, there are no winners in war, only victims. Maybe dark tourism will encourage people to live in peace and avoid war at all costs. Hence, it is safe to say that everything is not completely dark about this form of tourism. There is a ray of hope, and that is probably the reason why it is gaining ground in the tourism industry.