Harvey Weinstein, a noted producer from Hollywood, was indicted for violating and indecently assaulting women on Thursday. The charges were brought against him almost seven months prior, and since then, an investigation has been conducted by cops and the prosecutors. Finally, a grand jury in New York indicted him of first and third-degree criminal indecent act. However, Harvey Weinstein's lawyer has said that the veteran producer is going to plead not guilty. Currently, he is out on a bail of $1 million. The next step is the trial where the prosecutor will try to prove him guilty. If it is proven, Weinstein can face up to 25 years in prison.
Weinstein's Rise To Fame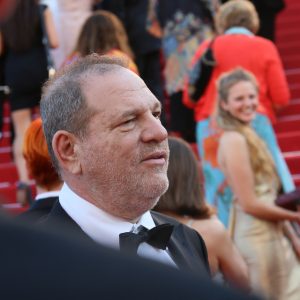 Harvey Weinstein, along with his brother, Bob, had a humble upbringing. His love for producing events like concerts started in the early 1970s after he graduated from the University of Buffalo. Along with his brother and Corky Burger, he produced rock concerts, but their love for films eventually led them to Hollywood. The money the Weinstein brothers made from producing rock concerts helped them form their own production company, Miramax. They initially released concert-related films, and later moved on to indie and art films. Quentin Tarantino's Pulp Fiction was their first big hit. The English Patient, Shakespeare In Love, Good Will Hunting – all Oscar winners, made Miramax quite famous. The brothers left the company in 2005 to form another production company called The Weinstein Company. 
Early Controversies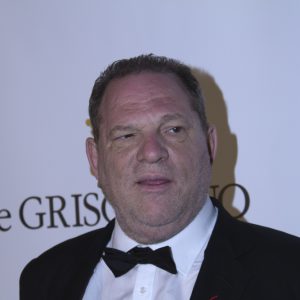 It seemed like Harvey Weinstein couldn't stay away from controversies all his life. Way before allegations from several women started pouring out, he was in other kinds of controversies. Though Miramax was credited with making indie movies popular, Harvey Weinstein received a lot of criticism for the tactics he used in his production business. In the industry, Harvey had already earned a reputation for his aggressive approaches in dealing with directors and producers — his bad temper is well-known. He once threw a reporter out of a party and even excoriated director Julie Taymor. He landed himself in another controversy when news surfaced that he harrassed Sydney Pollack who had been in his deathbed then.
Allegations From Women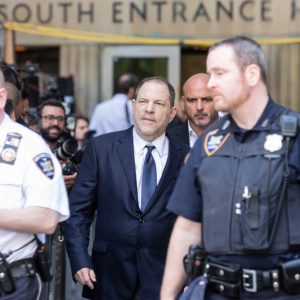 The film industry has always been full of rumors about Harvey Weinstein's casting couch stories. Director Quentin Tarantino, who had worked closely with Harvey, admitted that he had known about his malpractices for a long time now and even had confronted him. Back in 1998, Gwyneth Paltrow said in an interview that Weinstein has a tendency to force actresses to do "a thing or two". Since then, several other hints from various sources were found that pointed a finger at Harvey Weinstein. Unfortunately, no formal complaints were lodged against this movie mogul, and hence, he went around scot-free. Though journalists got hold of stories, these were unfit for publication since the victims didn't speak up and openly share their stories.
Harvey also enjoyed a support system that consisted of high-profile politicians like Hilary and Bill Clinton, and Barrack Obama. In 2015, an Italian model named Ambra Gutierrez brought charges against Weinstein for misconduct. The NYPD even obtained an audio tape where Weinstein had confessed his crime. But too much negative publicity for Ambra spoiled the investigation. The media played a big part in it, and finally, the investigation was called off for lack of evidence.
Extreme Stories Of Violating Women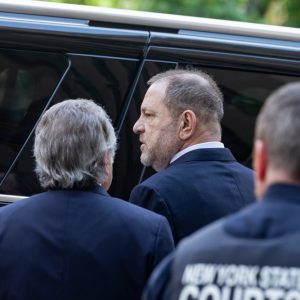 2017 is the year that Harvey Weinstein will never forget. First, two New York Times reporters came up with the story on how Weinstein has been violating women or behaving inappropriately with them for years. He targeted actresses and women who worked for him. NBC news reporter Ronan Farrow came up with a similar story where he even mentioned the number of women who have been his victim. A list of over 100 women was released that included Hollywood A-listers like Angelina Jolie, Ashley Judd, Kate Beckinsale, Gwyneth Paltrow, Lupita Nyong'o, Cate Blanchett, Salma Hayek, Uma Thurman, and numerous others.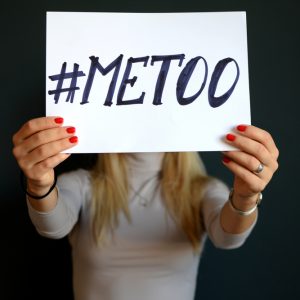 At least 13 women came forward to say that they were violated by Weinstein. In the wake of these reports, Weinstein released a formal apology and also mentioned that he was undergoing therapy. The Times and The New Yorker received the Pulitzer prize in 2018 for their reporting of Harvey Weinstein's indecent abuse and misconduct of several women. His wife filed for a divorce in 2017, and prominent politicians across the world spoke sternly against Weinstein. His honorary titles from France and England were revoked. The #metoo campaign that was started by his victims gained international recognition. This inspired other victims to come out and share their stories, leading to several other celebrities being charged with misconduct as well.
Though his lawyer is planning to defend him vigorously in the upcoming trial, it is quite evident where it is going. With the huge amount of evidence and victims speaking out, Harvey Weinstein's fate is sealed.