Seniors have a tough time struggling with the concept of aging. A mundane lifestyle can have detrimental effects on their psyche and the very fact that they are aging can take a toll on their mental as well as physical health. People are coming across several innovations that are specifically designed to boost and augment the lives of the aged. Entrepreneurs and business houses are taking note of this fact and have jumped into the fray. These innovations are being considered to be beneficial to a number of people irrespective of their ages and capabilities. Get to know more about this.
JIBO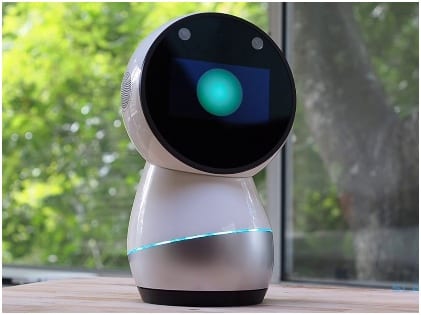 The special robot assistant has been created by Cynthia Breazeal, a robotics professor in collaboration with MIT. Aside from having all the characteristics of virtual assistants that are voice-activated, Jibo is happy communicating with the clients and sharing lots of jokes and funny stories. It can mimic any kind of emotions as well. The robot is around 11 inches in height and weighs around 5 lbs. It sits on a desktop and has a circular base which is almost six inches in breadth. While responding to voice commands, Jibo twirls its face around and that's pretty cute to look at. The robot can execute a number of tasks such as calling your friends and family, delivering emails, taking pictures, and shooting videos. Additionally, it has the ability to control the lights at your home and can voice whatever schedules you have on a daily basis. It works on the lines of Apple's Siri and the platform is also quite identical to the operating system of Apple.
Amazon Echo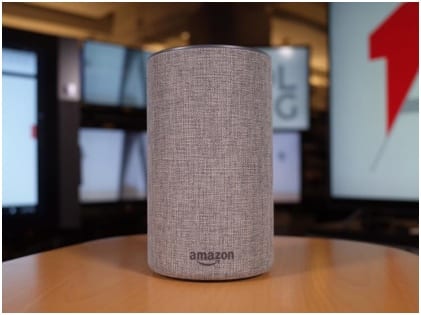 The smart speaker from Amazon is on the lines of personal assistants that are voice-activated. Like JIBO, it can communicate with the user, control lights and electric appliances at your home, and play your favorite songs, too. The only difference it has with JIBO, is that it's doesn't possess cameras and hence, can't help you share your precious moments on social media. Amazon is trying to build more skills in it. With that being said, the Echo is gaining much popularity among the users, especially those who have limited mobility, these days owing to its ability to turn on lights at any time of the night so that a user doesn't stumble and fall. All in all, it has around 3000 skills inbuilt and there are more that are waiting to be added. From playing games hailing an Uber to sending texting and sending emails to your friends and family, the Echo is a must have.
Liftware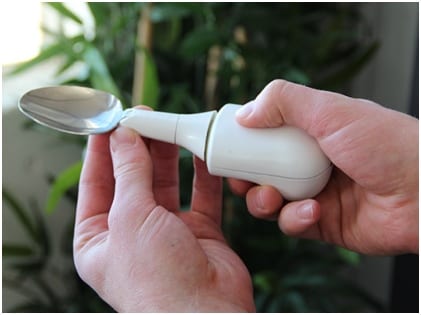 Liftware is a great utility as far as individuals suffering from multiple sclerosis, hand tremors, or Parkinson's are concerned. With the help of this stabilizing utensil, they can now eat food without spilling. You can detach the handle and fit a regular spoon, a fork, or a soup spoon to it. Motion sensors and microprocessors are programmed into the handle and that helps in keeping a track of how much movement is necessary in order to recompense for every shaking of the user's hand. With Liftware, the user can experience a 70% less shaking. The device is available with storage space and a charger. That makes it portable and the rechargeable battery can go on for a number of days. It has been designed by Anupam Pathak, a mechanical engineer, and his group.
Eat Well Dining Set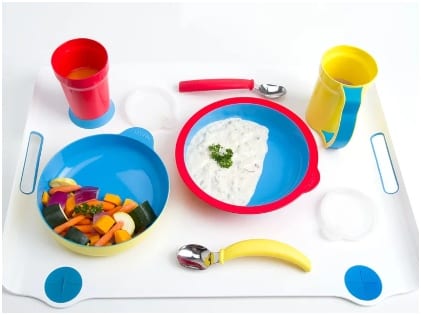 This particular dining set has been specifically built for those who are suffering from Alzheimer's and those who can move their limbs to limited capacity. The set includes flatware, bowls, cups, and a tray and has been a result of a year of research and prototyping by Sha Yao, an industrial designer. The blue and red colored tableware has been found to boost the appetite of individuals affected with Alzheimer's. Several studies reveal that around 40% of those detected with Alzheimer's tend to lose their appetite and consequently, lose a lot of weight. That makes this tableware absolutely indispensable.
By the time 2050 arrives, 83.7 million of Americans will be reaching the age of 65 or that's what the United States Census Bureau states. This is almost double the figure that was estimated back in 2012. Therefore, there must not be any doubt that these innovations would alter the lifestyle of the aged in a big way.