Unless you were living under a rock this whole time or going through social media detox, you have probably heard about the first ever real picture of a black hole that had been captured by the Event Horizon Telescope! It was huge news for scientists working on this field for years. For us, regular folk, the image was a wonder to behold. Many of us are familiar with the term "black hole", but hardly any of us really knows the science behind this phenomenon except for the fact that even light can't escape it and that it can absorb almost everything, thanks to its massive gravitational pull. Since it is a region of space-time, popular culture often portrays it as a place where all the things that we have lost go. So the pencils, erasers, socks, and hair ties that you lost in your childhood might have finally found a home. LOL! Jokes aside, here are a few tidbits about black holes and its actual image!
What Is A Blackhole And How Is It Formed?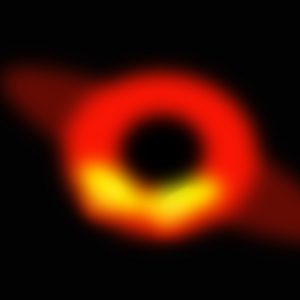 Back in 1784, a clergyman named John Michell first came up with the idea of a massive black body. Hundreds of years later, scientists found out that stars have a life cycle. When they come toward the end of their life cycles, they collapse which is when a black hole is formed. It continues growing and merging with other black holes and absorbing other stars in its path. Often, they form supermassive black holes that are found at the center of almost every galaxy. It has been theorized that if an object falls into a black hole, all information about it is lost. Scientists have also said that when a black hole is destroyed, it merely evaporates. Apparently, it emits Hawking Radiation that reduces its size over time.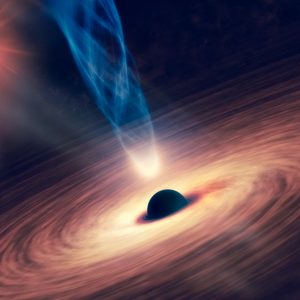 Though a lot of information is already known about a black hole all thanks to research scientists, most of these are only speculations that are yet to be proven. The picture of the black hole proved that there are supermassive black holes in every galaxy. It showed the edges of a black hole called an event horizon which scientists only theorized about before. It is known that the gravitational pull is most intense there. It has also proved Albert Einstein's general theory of relativity. The telescopes that took the picture were placed at various cities, and a specific algorithm was developed by Katie Bouman and her fellow scientists that made this picture possible. The scientists had only 10 days to do it, and they got four good weather days that allowed them to perfectly capture this jaw-dropping image. What's astounding though is the fact that this all took place in April 2017, but the picture was only developed recently.
The picture and the information gathered from the whole experiment gave scientists a lifetime of new ideas to work on. Hopefully, we'll finally be able to slowly unravel the mystery that is a black hole.