Thirteen-year-old Paul Gilmore was sailing from the UK to Australia on a Fairstar liner full of other Britons like himself. Paul jotted down a message on a piece of paper, rolled it up, and pushed the scroll carefully into a glass bottle before corking it and dropping his message-in-a-bottle into the ocean. This was five decades ago, and today, Paul's message has finally surfaced!
Thirteen-tear-old Jyah Elliott was spending the day out fishing accompanied by his father, Paul Elliott, out in South Australia when he came across the little bottle. Of course, the curious little boy wasn't going to let what looked like a message-in-a-bottle slip away! The thought of what it may hold was just too exciting.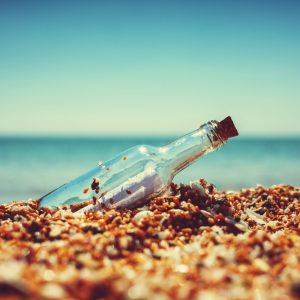 Instead of prying out the fragile note through the neck of the bottle and risking damage to its content, Paul and his son decided it was best to break the bottle and preserve the piece of paper with its message.
In the note, Gilmore had said that he was 1,000 miles east of Fremantle, and he asked for anybody who happened across the note to please reply. Of course, at the time, he didn't expect that his reply would come only fifty years later! Oh well, better late than never!
When Gilmore's note was found, he was actually out on a vacation, on a cruise someplace. His family responded to the news reporters that when he returned, Mr. Elliot would be able to respond to him and get a reply back.
When Mr. Gilmore was eventually found, he shared with the BBC that he had always hoped for a response to the letter he wrote on November 17th, 1969. He describes how that bottle was one of several that he had sent out at the time and that it was all part of the adventure he was going on — a trip to the other end of the globe.
These days, Gilmore is an entrepreneur and a gardener. He also enjoys reading, and adventures are ironically one of his favorite genres. Gilmore added in lighthearted humor that a part of him was hopeful that a beautiful girl would come across his letter on an exotic island someplace. While Jyah is far from being a beautiful island girl, Gilmore was simply very pleased that his message had made it out to somebody after all.
It was in 1973 when Gilmore returned to the UK and he went on to finish his studies before taking on a job in Scandinavia as well as in the Middle East as a teacher, teaching English.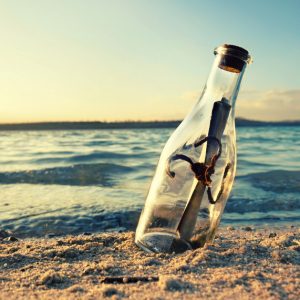 Paul Gilmore's note is certainly an old one, but not nearly the oldest that has ever been found! It was in early 2018 when Tonya Illman, who was taking a casual stroll on the beach, came across a bottle in West Australia, tucked away in the remote sand dunes. She and her husband, Kym Illman, took the paper home and dried it in the oven. It was later confirmed by experts to have been an authentic message-in-a-bottle from a German vessel, and the note was dated 12 June 1886!
The message was then loaned to be displayed in a museum in Western Australia. For a period of two years, the note was open to the public to view this impressive discovery.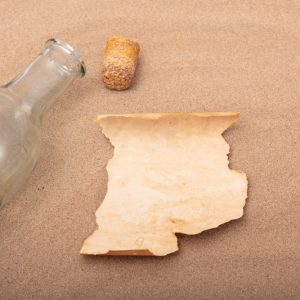 The unearthing of the nearly 132 year-old-message trumped the previous oldest recorded message-in-a-bottle which was 108 years old. This message was sent out in 1906, by the Marine Biological Association in the UK, and washed up on the sands of Amrum island in Germany in 2015.  Future generations can expect this trend of discovering messages in a bottle to continue, thanks to a man named Harold Hackett, who has sent out about 5000 messages-in-a-bottle into the waters of the Atlantic Ocean. He has received thousands of responses from all over the world, and you can be sure that some of his bottles will surface in several decades to come!
Well, these days we are all caught up in social networking online, not realizing that such a simple and enjoyable method of social networking is still going on today! We look forward to hearing more cases like these and taking a glimpse into the past. Those who have waited patiently for decades for responses from their notes will be glad, too!