HBO's Chernobyl has broken all the records since it was first released, even those that were made by the iconic Game Of Thrones. We now know why — the miniseries is remarkably well-made and extremely gripping. Ever since it was aired for the first time, the footfall at the Chernobyl Exclusion Zone has seen a surge. Yes, it was a tourism hotspot before, but these days, it has become the favorite spot for curious individuals and Instagram influencers to take pictures and walk around the site of one of the most catastrophic nuclear accidents in human history. But is it safe to do that, considering the levels of radiation present in the area? The answer is "yes", and every year the place receives many tourists, and English language tours start from $100.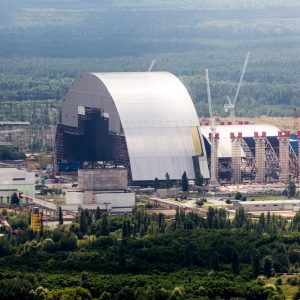 It has often been called one of the best examples of Dark Tourism. If you are wondering what it is, think along the lines of Nazi concentration camps or the 9/11 Memorial in New York. Authorities have reported a 40% rise in tourism ever since the series went on air in May. Those who have been there found the land around the nuclear plant straight out of an apocalyptic movie. The city of Pripyat, which lies 30 km from Chernobyl, is a ghost town today. Apparently, when the accident took place, the residents were told that they need to carry only a few things with them as they will come back in a couple of days, but they never got a chance to retrieve their belongings.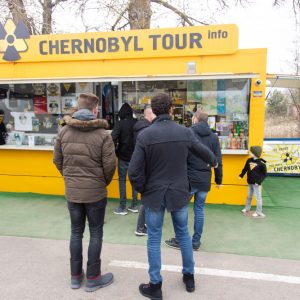 As of now, tourists start their journey from Kiev (or Kyiv), where they get on the bus and travel 120 km to Chernobyl. Even on the way, they get to see several destroyed or abandoned villages. For lunch, tourists are taken to the only restaurant in Chernobyl. Afterwards, they are taken to see reactor number 4 where the blast happened and then the trip ends with a walk around Pripyat. However, travelers are worried about the surge in the number of tourists. The whole charm of the place lies in the fact that it was abandoned, and there is no living being nearby except wild animals right now. But if there are numerous tourists milling around the area, then the whole experience of the place will be ruined.
However, locals and tour companies have HBO to thank because the TV network did a huge amount of marketing for them, something these guys couldn't have achieved all by themselves. Pop culture always plays a big role in the tourism industry. For example, after the huge popularity of the song Despacito, which was shot in Puerto Rico, the search for flights to the country increased by leaps and bounds. Another example is the royal wedding of Prince Harry and Meghan Markle. Lots of tourists wanted to visit the UK, post the event. It's quite astonishing how influential people and shows can be.
What's more admirable is the fact that the makers of the show have expressed a huge amount of sensitivity towards Chernobyl and the disaster that happened. Creator Craig Mazin tweeted, "If you visit, please remember that a terrible tragedy occurred there. Comport yourselves with respect for all who suffered and sacrificed."