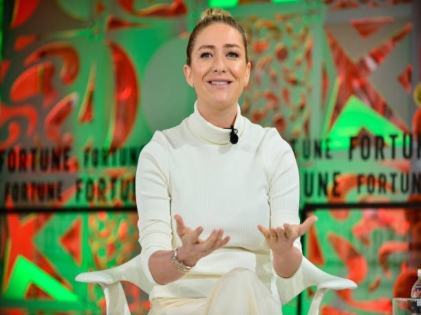 Whitney Herd, the CEO of the female-based dating app Bumble, made history when she entered the billionaire club, the youngest female to do so.
At 31, she became the youngest female CEO to take the company public in the United States.  The Bumble shares have skyrocketed in recent times, almost 70% since its trading debut.
Finding a Digital Way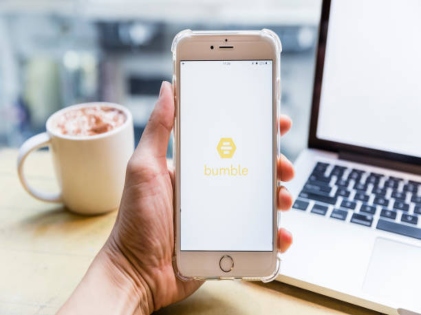 Bumble has become a buzzword in recent times. And that is because of its core goal: connecting people and helping people build meaningful relationships with an app's help. This helps people connect, despite being busy and not being able to connect with very many people.
Meeting digitally also helps them know whether they are compatible initially before taking the relationship to the next level. The interesting fact to note is that, of the 100 companies that go public every year, only twenty have women leaders. Bumble has joined the hallowed company of Maria MacCecchini's Annovis Bio and Roni Mamluk's Ayala Pharmaceuticals, a few other successful women-led organizations. Though several factors contribute to the shortage of women going on to lead initial public offerings, one of the reasons being only 2.7% of venture-capital dollars has earlier gone to companies founded by women.
The Female 'Powerhouse' Company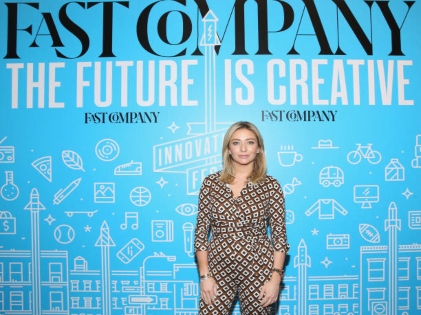 What makes Bumble different is that the executives and directors are mostly female. They publicly filed their IPO paperwork on January 15, 2021, and since then has garnered 42 million users across Bumble and Badoo combined.
The app works as a "controlled company," and Blackstone and Herd are at the helm of affairs, as they have the voting power for a while. This helps the company focus on the long-term goals and avoid the intrusion of activist investors.
All About Wolf Herd
Whitney Wolf Herd is a Utah native and describes herself as a workaholic. She is also one of the board of directors of Imagine Entertainment. She is also on the executive board at Southern Methodist University's Dedman College of Humanities and Sciences, her alma mater.
When Wolfe Herd decided to take the company, she founded the public on Nasdaq. She made the iconic announcement by holding her 1-year-old son, Bobby Lee "Bo" Herd II. She even went on to caption this groundbreaking announcement on social media by sharing the photo on Instagram. The image had the caption, 'This is what leadership looks like.'
An End and a Beginning!
Wolfe Herd founded Bumble several years back in 2014 when she parted ways with Tinder, with whom she worked before after a less-than-friendly split from Tinder, a dating app, she being the co-founder of the app. Driving a female-driven management team, Wolfe Herd also focused on an Austin-based company and delivered a strong message on female empowerment.
The dating app is all about, of, and for women, as it sends out a strong message in one of its slogans, of women making the first move. Women initiate a conversation on the app with a to-be partner. Wolfe Herd tweet and thanked women, 1.7 billion users who have been instrumental in paving the way in the business world.
A Small Exclusive Club of  Female Billionaire Founders
Bumble's IPO success has helped Wolfe Herd enter into a small clique of female billionaire founders. There are very few self-made women like her. And they account for a minority of less than 5% of the world's 500 biggest fortunes. Bumble is certainly setting an example as its board comprises at least 73% women. The management team comprises 54% women, as per the company's SEC filings.
A Norm Rather Than an Exception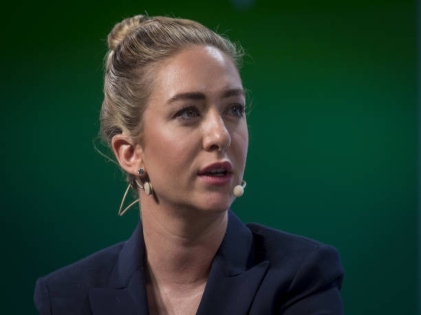 Wolfe Herd wants things to change in a big way. She wants female-led management teams to be a norm rather than an exception. And she wants this to be a priority not just for her, but for everyone globally! Bumble is unique as it is its "women-first approach and it helps generates the most revenue from premium subscriptions. The company has successfully reported $376.6 million in revenue in as little time as the first nine months of 2020. Today the Bumble app had 1.1 million paying users, of which 1.3 million users are on the Badoo app and other services.
Bumble is taking this forward and planning to use this $2,3 billion proceeds from the IPO. The organization will use these funds to pump money for international growth, pay off past debts, and pursue other acquisitions. Way to go, Bumble!x