The holiday season every winter is not only about going on a shopping spree, showering gifts to your loved ones, and enjoying those beautiful twinkling lights. There is a lot of tradition to catch up to. From catching a glimpse of the Rockefeller Center Christmas Tree, considered to be the symbol of Christmas across the world, to having a whale of a time catching a host of classics on television as well as at the theaters, there is something for everyone. However, there are a few less traditional options that you can treat yourself to make this holiday just a bit more memorable. Here are the best offbeat holiday events you can catch up on.
The Nutcracker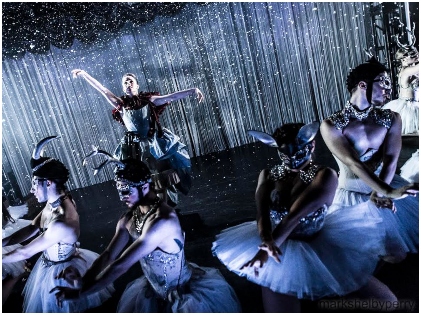 The Hard Nut, belonging to the Mark Morris Dance Group, and Nutcracker Rouge from Company XIV are two amazingly talented as well as non-traditional versions of the classic Christmas tale. The Nutcracker Rouge is supposed to be a retelling of the Nutcracker tale which has an awesome mix of cabaret, music hall, burlesque, theater, as well as dance. The Hard Nut is based on E.T.A. Hoffman's The Nutcracker and the Mouse King and is performed live by the Mark Morris Dance Group Music Ensemble. The modern retelling retains the warmth that the traditional version is always identified with. The whimsical costumes, the dancing G.I. Joes, and raucous parties are great additions without a doubt. The Hard Nut is all set to be part of the BAM Next Wave Festival.
The Holiday Train Show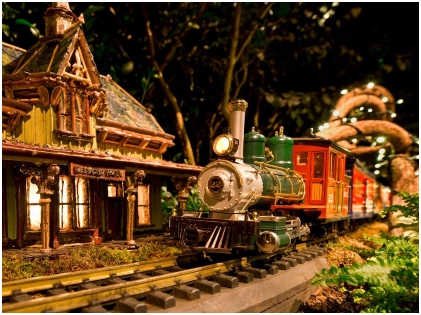 You would simply fall in love with the moment when beautiful model trains run through 175 NYC landmark displays which have been re-created with leaves, bark, and several other natural materials at the New York Botanical Garden. The exhibition this year is all about Lower Manhattan where landmarks like Ellis Island, Statue of Liberty, and a host of skyscrapers will be on display. The Battery Maritime Building and the One World Trade Center will be debuting this year. Grown-ups can have more fun with Bar Car Nights with a marvelous after-dark train show, lots of delicacies to gorge on at the Bronx Night Market Holiday Pop-up, and drinks at any seasonal bar of your choice.
10th Annual Latke Festival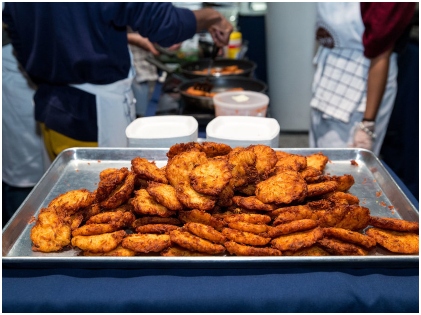 The 10th Annual Latke Festival is known to be one of the most unique as well delicious tasting events in New York City which you can't afford to miss. It is a charity event that rejoices the amazingly creative potato pancakes of the city. The total proceeds of the festival are forwarded to The Sylvia Center, a non-profit organization that has been set up to tutor children and families on healthy eating habits. The event will be judged by celebrities on the panel at the iconic Brooklyn Museum. They will be bestowing the latke crown on any one of the several renowned restaurants in New York City.
Taylor Mac's Holiday Sauce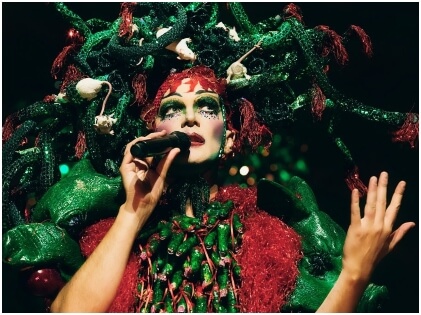 For those who don't know who Taylor Mac is, Mac is a noted theatrical performer, a 2017 MacArthur Fellow, as well as a Pulitzer finalist. His way of celebrating the holidays is absolutely unique. His annual holiday concert is known to be ever-evolving and that's what attracts people the most. Holiday Sauce is popular for offering re-contextualized Christmas carols. Mac loves to call himself a collagist and a fool who loves to combine forms and costumes to come up with a weird but attractive look and sound. Taylor generally collaborates with musician Matt Ray, designer, Machine Dazzle, and others. These guys are credited for bringing new life and a different flavor to your favorite songs.
Run, Santa, Run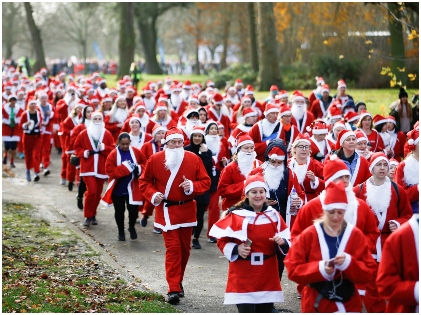 The most amusing part of this event is that you would hardly find any trace of beer getting spilled on the Santa suits. According to the itinerary, two holiday runs usually take place – one at the Prospect Park on the 9th of December and the second one at the Rockaway Park on the 15th of December. You can get this Santa suit and an entry into the race for $40. For kids aged below 14, there is a separate category through which they can enter.
The list of absolutely fabulous offbeat holiday events in NYC doesn't end here. So, get out of your home and celebrate your winter in a unique way.