COVID-19 has taken a toll on humanity and has taken in its grasp innumerable lives to date. People's lifestyles have undergone a drastic change, and sometimes it's tough to recall how life was like before its advent. Experts advised everyone to stay indoors as much as possible to break the chain.
Those who are going out need to maintain social distance from others, use masks, carry sanitizers, etc. However, the good news is that vaccines for coronavirus, approved by the Food and Drug Administration, are being distributed. But still, the risk looms large, and no one wants to take a chance. Will the COVID-19 pandemic get over someday? If so, when? Nobody has the answer. What do the researchers and specialists think?
When Will This Pandemic End?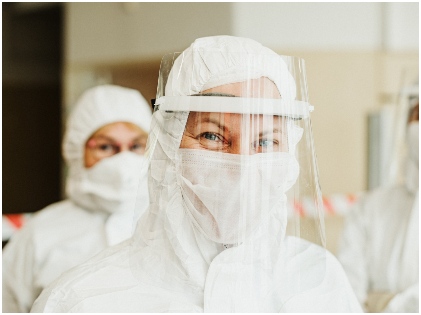 Coronavirus is a new virus, and it's tough for the experts to say when it will lose its steam and leave for good. Things are highly unpredictable now, and it is hard to conclude at this point. It's not that this is the first pandemic the world is witnessing. But they have passed with time after being contained. The government is distributing vaccines to ward off Covid-19. The duration of the pandemics has hardly been one to three years. A novel H1N1 flu took over in 2009, and the World Health Organization took no risk. It soon declared a pandemic in June that year.
The Food and Drug Administration or the FDA authorized four vaccines by the middle of September. By late December, vaccination was open for all. The pandemic made its exit by August 2010. The main hurdle is that you can't treat a completely new pandemic based on how pandemics in the past were handled. The silver lining is that experts feel the COVID-19 chapter will end by 2021. However, better predictions can only be made as more detailed information about the virus arrives.
Has There Been A Good Progress On Vaccines?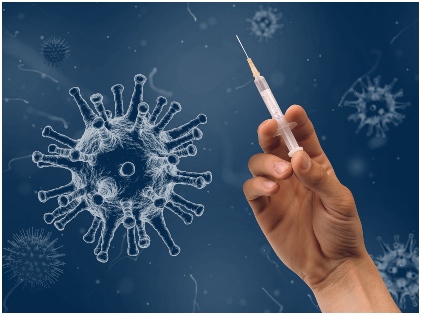 As per the current developments, the FDA has approved two vaccines against coronavirus – a Pfizer-BioNTech one and a Moderna one. Both these vaccines are highly effective. While the vaccine from Moderna is 94.5 percent effective in keeping the infections at bay, Pfizer's is 90 percent effective at warding off COVID-19 infections in the future. Experts reveal that a basic point is still unclear, whether these vaccines can stop people from spreading coronavirus.
The developments are exciting, and there is a ray of hope. But, what's going to happen in the future? Currently, vaccines are available, but in limited proportions. People are getting vaccinations according to priority and necessity. If you are not a doctor, a frontline worker, or a senior citizen, you will have to stand in a queue to get vaccinated. No one can say right now whether a major portion of the people in the United States will at all receive the vaccination or not. A good share of the population will probably be immunized by summer, 2021.
What Might Happen Over the Next Few Months?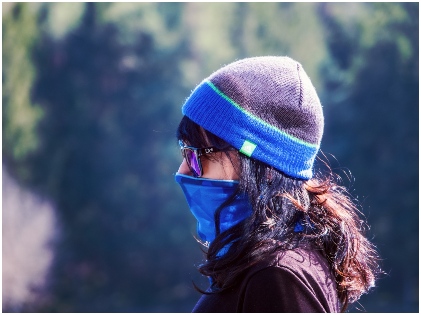 Since this virus is completely new, people who are yet to catch the Covid-19 virus will have immunity to the virus. Therefore, if several people fall prey to the virus simultaneously, especially when they are in a community, the health care resources wouldn't be sufficient to cater to them. It will disrupt the routine.
They wouldn't be allowed to go to school, workplaces, shopping malls, any public gatherings. So, it should not take you by surprise if a line of events keeps getting postponed or even canceled. And the number of social gatherings will be significantly less too. The more people abide by the rules laid out, the better will everyone be. This is what the experts say.
Will People Have to Main Social Distancing Until the Pandemic Gets Over?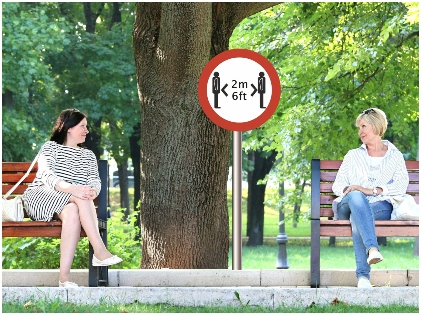 There might not be any formal declaration that the pandemic is over for the time being. When it's tough to maintain social distancing, wearing masks in public will become mandatory.
You should avoid assembling in groups at all costs to prevent the spread of coronavirus. These are some basic rules that people need to follow to break the chain.
And healthcare experts are going out of their way to suggest ways in which people can protect themselves. Remember that it is important to continue sanitizing the surface, wearing masks, and washing hands until health experts declare the elimination of coronavirus. The more they practice, the probability of the culmination of the COVID-19 pandemic will be higher.