Giving birth these days might sound easy, but let's put this right- it's not. The toiling and stressing for nine long months, making all such elaborate arrangements, could be stressful. For instance, you will have to do everything like decking up nurseries, keeping diapers and foods handy, and of course, panicking all through the way from essentials when welcoming your little one. And when the newborn is here, the baby will stare at you with those cute, adorable eyes!
Countless women go through the laborious process of pregnancy almost every single day, and giving birth is rather a painful experience. But there's no denying, it's indeed one of the most awaited and life-changing experiences for any would-be mom or dad. Women are mostly rushed to the nearest hospital or medical center or a few specially set birthing pools. Unfortunately, some even pass through this phase unexpectedly! Celebs, however, do it differently. Here are a few of them who had the most luxurious facilities at their disposal while birthing.
Britney Spears – Cedars-Sinai Medical Centre, Los Angeles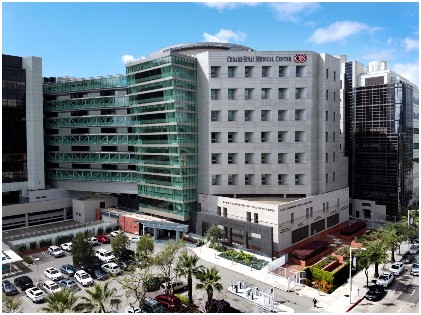 Spears underwent tremendous ups and downs throughout her career, yet she's never let these affect her singing skills. As a mother, too, she has won us over. Like most others, Britney visited the renowned Cedars-Sinai Medical Centre at the City of Angels for her delivery.
For Britney, the non-profit hospital visit is not something new. In 2008, she went to the hospital herself but didn't stick for long. Rumors are that she escaped during one of her stays via a secret tunnel that existed underground.
Victoria Beckham – Portland Hospital, London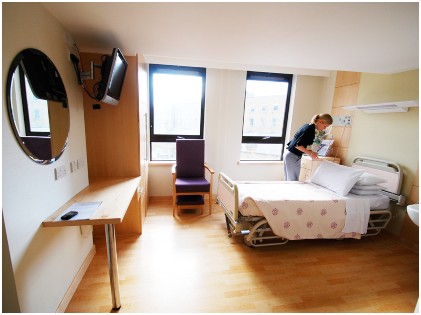 Victoria and David welcomed four children into their lives. The reason why Victoria is famous as 'Posh' should come as no surprise to the world now! While staying in the UK, they went to the Portland Hospital in London. One of the most exclusive hospitals in the UK, the five-star maternity award was perfect for the wife of the soccer star.
Believe it or not, women who visit this place get a lavish opportunity to unwind after the birthing process with delectable like oysters and champagne! Normal rooms at the hospital begin from $1500 every night while the luxurious options are priced around $2200 per night.  Since the 'Spice Girls' singer is famous for spicing her life, we can well imagine how she would not have left any stone unturned for getting her own living room and en-suite.
Kate Middleton – Lindo Wing, St. Mary's Hospital, London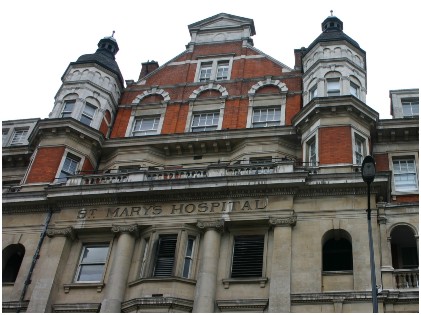 We know that the birth of a Royal baby is an international phenomenon. Kate has not one, not two, but three children! The arrival of George, Charlotte, and Louis sent the world into no less than a frenzy and we understand why.  As the strongest heirs to the throne, it was obvious that their births would be treated with top-grade respect.
The Duchess of Cambridge gave birth to all the three in the famous Lindo Wing in St. Mary's Hospital, where the cost is estimated to be around a whopping $9500 every night. Apart from highly professional and qualified doctors, nurses, and a well-equipped medical team, Kate was treated to relaxing afternoon teas and a high-end wine list, an en-suite private room, and free WiFi service.
Catherine Zeta-Jones – The Valley Hospital, New Jersey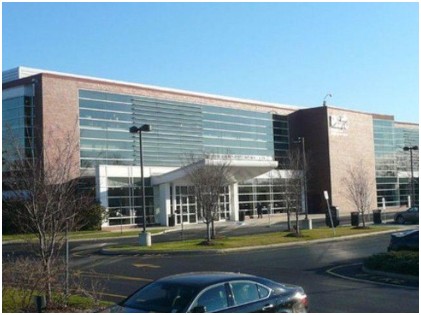 No matter how famous Catherine is in her professional life, she ensures that her personal life and family stay protected from the limelight. Naturally, she maintained the legacy when Michael Doughlas and she welcomed their second-born in 2003. Till the time the couple came to The Valley Hospital in Ridgewood, New Jersey, not many knew much about the hospital.
It was only when they had their "newborn in tow" that everyone started taking note of the fancy hospital. We must admit that the doctors did a good job in keeping secrets as much as conducting the entire delivery well. After all, they were promised a hefty price tag for keeping shut, of course, the couple allowed the world to know.
Not just them, many couples went through some of the richest, fanciest labors that the celeb world still marvels at. And we know it for a fact that more such pairs will add to the list. Besides, hospitals too would be more than happy to have pregnant star couples!