The issue of fatigue is more common in older adults than younger people. If you are a caregiver or living with your older parents, the dwindling energy level is something you have experienced frequently in them. It doesn't always indicate any underlying complications, but a completely natural part of the aging process.
Altering your daily eating habit and adding some energy-boosting food in it could bring back the spark of energy. Why spend big money on artificial supplements when natural resources are there to help you out? Here are some of the food items easily available at your grocery store that will keep you energized throughout the day.
Hummus and Carrots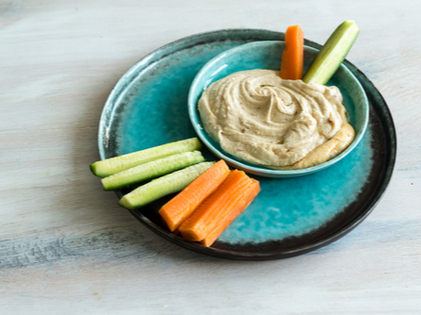 This dish has its origin in the Middle East and is now popular globally. Hummus is a thick creamy spread that is highly nutritious. You can prepare this using cooked chickpeas, garlic, lemon juice, and olive oil.
High on complex carbohydrates and other energy-boosting nutrients, hummus is key to sustained energy. Coupled with the Vitamin A of baby carrots, the recipe of roasted hummus and carrots can be very beneficial to produce energy within you. The well-balanced combination of hummus and carrots could be a great meal to start your day as a high-energy breakfast as well as an evening snack.
Cold Water Fish such as Tuna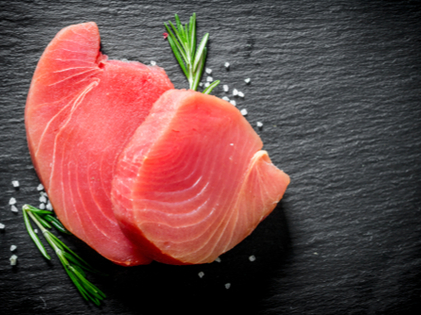 Another source of sustainable energy is coldwater fishes, especially Tuna. Seniors who are low in energy and often experience tiredness all-around the day can add tuna and salmon in their dietary regime to get rid of fatigue.
Coldwater fishes live in such bioenvironmental states in the deep sea. In this habitat, they naturally produce energy-boosting nutrients in their body. Tuna is famous for its high omega three and fatty acids. So, older people with chronic fatigue syndrome can start consuming cold water fishes for sustained energy levels throughout. Take it as a sandwich filling, or try to put it as one of your side dishes in lunch or dinner. Nutrients such as protein, omega-3, and vitamin B are excellent sources of energy found in deep ocean fishes such as tuna and salmon.
Pumpkin Seeds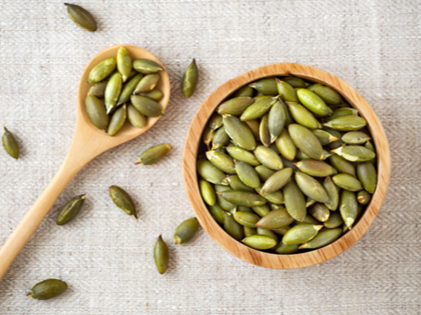 Halloween is around the corner, and what could be more available than any other except pumpkins. But hold on, we are not talking about pumpkin as a whole or any of its products.
Consuming pumpkin-based products such as pie or bread might drain your valuable energy because of the high level of saturated sugar in it. However, pumpkin seeds consist of potassium, healthy fatty acid, and magnesium, all of which are energy-boosting ingredients.
The major difference between carbohydrates and these elements is the long-lasting impression. While carbohydrates provide a sudden burst of energy after consumption, potassium and magnesium, on the other hand, will produce a sustainable level of energy that will last much longer.
Watermelon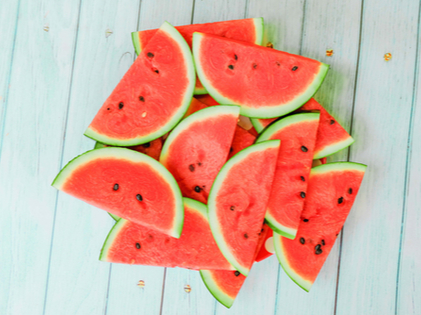 Dehydration can drain your energy quickly, making it difficult for older adults to stay active throughout the day. While drinking plenty of water seems to be the perfect option to combat it,
Watermelon acts as an effective energy-booster as well. It consists of a great water level, and watermelons can help the older adults rehydrate themselves quickly. It is also full of nitric oxide that increases blood flow in your body to improve the energy level. To maintain an optimum energy level, one should need other vitamins and nutrients like antioxidants, amino acids, vitamins A and C. Thankfully, watermelons got them all, and it tastes sweet too.
Dark Chocolate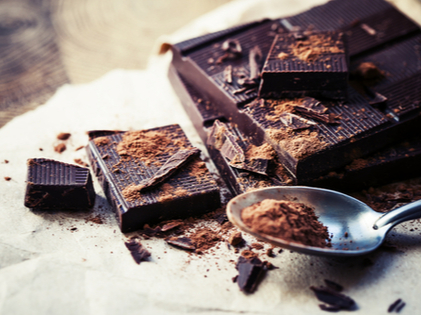 Who doesn't crave chocolates, and when you include it in your diet, it feels wonderful. Although including chocolate in your dietary habits may seem a little odd, our clinically-backed evidence exhibits the importance of dark chocolates to maintain sustained energy levels.
Remember, we are talking about dark chocolate, not the sweeter version of commercial chocolates available commercially. Slightly bitter, dark chocolate can boost the sugar level in your blood to produce instant energy.
It's important to keep track of your complexities if you have some. With growing age, it's normal to develop difficulties during physical activity. When it comes to your eating habits, making small changes may result in an improved energy level. It's necessary to consult your physician if the problem becomes severe. Happy retirement life.