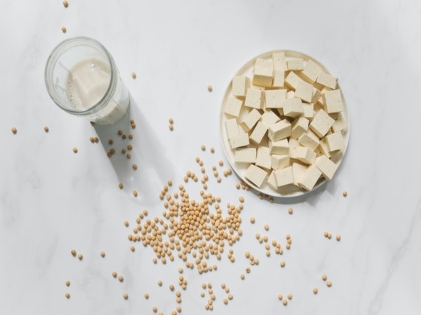 The debate on soyfoods being healthy or not is endless. Some countries have a lot of soy on their plate and do great, and other countries overdo it and hence may not be able to reap the same benefits. Soy is great for people who are avoiding meat as it is a great protein source. It contains all essential amino acids, and it is good for people who avoid dairy and are looking for plant-based sources. But it's not that you have to take soy only when you are a vegan or vegetarian.
Everyone can have it provided. Of course, they source their soy right, get it from non-GMO (Genetically Modifies Organisms). Soybeans are much like lentils and peas and, apart from being a healthy protein source, are also a good source of healthy fats. It has monounsaturated fats and omega-3 fats, which has cardiovascular benefits. Besides that, it is rich in anti-oxidant and isoflavones. Can soy impact the estrogen balance in women?
Not really, especially if you eat the right portions and the unprocessed foods such as edamame, tofu, and others, maybe a positive impact. So, here are a few Soy-enriched foods that can offer a great many foods. Remember to discuss it out with your doctor before introducing any new food to your diet, mainly, if you have any pre-existing conditions.
Soy Milk
Fortified soy milk is great for your health, and you can use it in place of dairy. A cup serving of soy milk can be a good source of calcium and vitamin D. It contains as little as 100 calories, of which 300 milligrams are of calcium. If you prefer them flavored, choose soy milk, which has fewer calories and sugar.  Soy products such as coffee creamer and soy yogurt make for great dairy-free options.
Tofu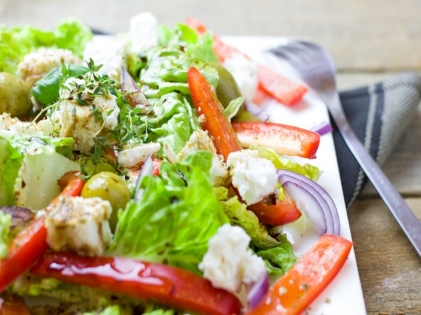 Tofu or soybean curd looks greatly like cheese in texture. There are various options that you can try, such as soft, firm, and extra-firm. Suppose you are steering clear of dairy and are worried about losing out on a potential calcium source.
This is especially true as you grow older, then this just what you need. You can prepare it in various ways. It tastes as well, such as have it stir-fried, baked, grilled, or as a part of various vegetarian dishes.
Tempeh
Tempeh is fermented soy and can be cooked, slightly fermented, and made into cakes with other ingredients such as grains or other legumes. Since it is fermented, it takes on a different flavor, more like mushrooms or yeast. Tempeh may not be as rich in calcium as tofu, but it has a high iron and protein content. Tempeh is also a tasty meat substitute.
Edamame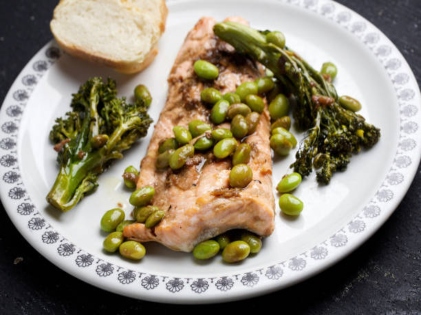 Edamame is the greener versions of soybeans that have not completely matured. You can prepare it by boiling it in saltwater, then cooled and taken as an appetizer. The cooked soybeans can be part of your salads and other dishes such as Edamame, Crispy Baked Edamame, Glazed Edamame, or Pasta With Prosciutto Carrots.
Roasted Soybeans
Matured soybeans take on a beautiful golden color. They can be uses as roasted forms and taste sumptuous as a snack. They taste more like a nut, so they are often called soynuts. You can turn it into soybean butter, much like peanut butter. They can get a little high on calories, almost as much as 400 calories, especially if you roast it in oil.
Soy Sauce and Miso Paste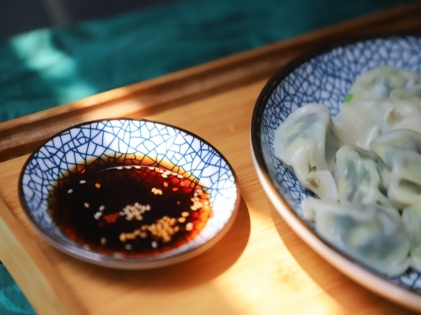 Soy sauce and miso pastes are soy products and popular ones, too, as they add flavor to dishes. Just so that you know, soy sauce is not made out of soy only. But wheat and some other ingredients too, which may not be as healthy. Unless you use a very clean source of soy source use it sparingly as it has high sodium levels.
Just a tablespoon can have as much as 800 milligrams. There are other soy sauces available in the market that are low on additives, but don't overdo it and dip all your favorite foods in soy sauce! Miso paste is also made out of fermented soybeans and salt and contains gluten sources such as barley.  Also, skip it if you are on a low-sodium diet.
So, what's your take on soy, love it or hate it? Whatever you do, you can't ignore soy. Just watch your intake if you have any underlying thyroid issues, don't cut it altogether. Just don't overdo it and have it at least four hours apart from your morning thyroid medication.