When it comes to healthy eating, we usually opt for the meals we see being recommended online — fresh, green salad, rainbow acai bowl, or poached salmon with fresh dill and lemon. But if you're sick of the usual food and crave for something more out of your comfort zone — a palate cleanser, if you will — then we have compiled a list of unconventional food for you try out.
Your taste buds may be in for a surprise whether for the good or the bad. But rest assured, these seven unconventional food items are absolutely great for your health! Read and check them out:
Kimchi
Kimchi is essentially a variety of vegetables that have been fermented over a short time. Predominantly containing napa cabbage, ginger, radish, and garlic, kimchi is a staple side dish in Korea. You have probably already had the chance to sample some in a Korean restaurant. If not, you should definitely sample a tiny bite first — it packs a punch though! This tangy, sour food is not only great for gut health but it also strengthens your immune system, contains anti-aging properties, vitamins A and B, and amino acids, and decreases cholesterol levels.
Propolis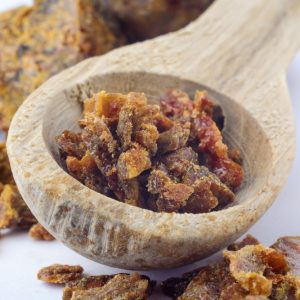 No, propolis is not the same as honey, but it comes from the same fascinating insect that produces Winnie the Pooh's favorite snack. Propolis is a sticky compound produced by bees to build their hives. According to Daniella Cohn, a nurse and nutritionist based in New Jersey, propolis contains high levels of antioxidants and flavonoids which are especially helpful when you're sick with colds! Furthermore, even the beauty industry has acknowledged the healing and antiseptic properties of propolis which helps soothe and calm down irritated skin.
Oregano Oil
We have all heard or read about the benefits of coconut oil, but here's something new to try out — oregano oil! Seattle-based dietician Marissa Beck explains that this oil is a potent source of antioxidants with antifungal and antibacterial properties. Add a few drops of oregano oil to a glass of hot water or tea when you're feeling under the weather. But she warns that you should consume only small amounts with a ten-day gap in between.
Pro tip: if you can get a hold of one that is derived from the Origanum vulgare plant variety and contains 55 to 60% carvacrol, the better!
Grasshoppers
Not for the squeamish, right? But before you say no to eating grasshoppers, hear us out! Roasted and spiced grasshoppers called chapulines are actually a common snack in Mexico. These tiny insects are a great protein alternative if you're sick of eating the same old boiled chicken breast or fish. Grasshoppers contain vitamins A and B, calcium, iron, omega-3, and B-12. Such a tiny thing but so many benefits!
Licorice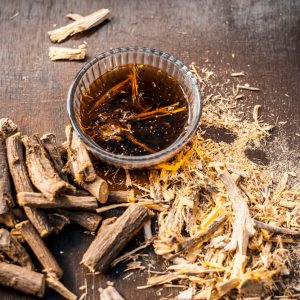 Sorry to disappoint but we don't mean cherry Twizzlers. We mean the rather sweet extract that comes from the root of Glycyrrhiza glabra. Okay, it's not exactly the best-tasting dessert, but it does have a ton of benefits! For one, licorice has antiviral and antibacterial components that help ward off colds, sore throat, and sinus infections. Give licorice tea or sugar-free licorice hard candy a try the next time you're sick!
Liver
Whether you opt for cow, chicken, or pork liver, this dense, low-calorie meat is an excellent source of protein and vitamin A. Aside from these, you'll also be getting folate, iron, copper, choline, and vitamin B! However, it's definitely not for everyone. Those who are pregnant or suffering from gout are advised to stay away from eating liver. The texture or overall taste might put you off the first time you try it, but rest assured, you'll be getting a lot of nutrients from this amazing food.
Amaranth grains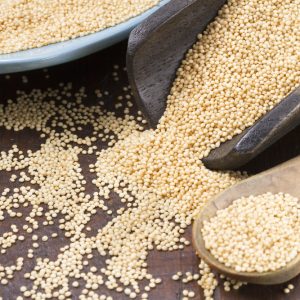 This nutritious grain is believed to have been a staple of various ancient civilizations such as the Aztecs and the Mayans. These days, it is considered as a pseudocereal, meaning amaranth isn't technically a cereal grain like wheat or oats but contains the same nutrients and prepared the same way. This nutty, nutritious grain has high levels of protein, fiber, antioxidants, and micronutrients.
We know what you're thinking — it's better to munch on a sweet, juicy apple than bombard your taste buds with something unusual. But don't be afraid to try new things. These food items may not be staples in your kitchen pantry, but they sure are healthy!