After a certain age, we become less agile and active than we used to be. As our youth fades, so does our strength, but that doesn't mean that we have to give in to the effects of aging in our bodies. While there are several steps you can take to keep your body healthy, there are a few problems that might come your way nevertheless. If you are prepared for them early on, it will help you deal with those challenges more effectively.
Basically, with age, our bodies need more nutrition and rest. When we fail to provide for our body's basic needs, we get various kinds of diseases. Thanks to a very advanced health industry, there are several ways to tackle these diseases and issues though. However, the best way to do that would be naturally — through food and supplements. Arthritis, heart disease, hearing and eyesight loss, memory loss, diabetes, and teeth related problems are the most common ones. Let's find out how you can take care of your body and prevent these issues.
Frequent Falls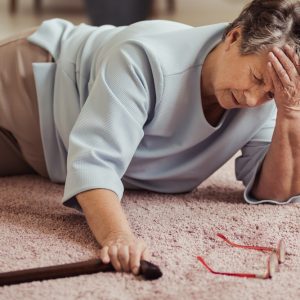 Sleep problems, weak bones, malnutrition, dizziness, vision issues, and balance problems can lead to frequent falls among elders. Side effects of medicines can also be the reason. Aside from these, old age leads to bone mass loss or osteoporosis. That can be dangerous if elders fall, as it will result in fractures or cracks in bones. For elders, it takes time for the bones to heal, and they even have to undergo surgery in order to correct the bones. It can also lead to months of being bed-ridden that only invites other deadly diseases. It is best to ensure proper sleep and diet and also get your bones checked for bone mass density. Taking calcium-rich food or supplement might help, too.
Enlarged Prostate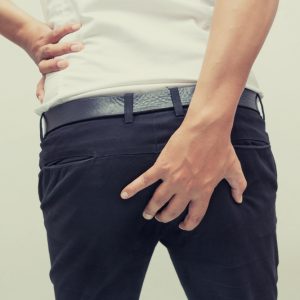 An enlarged prostate is a common problem among men of advanced age. It can cause pain and uneasiness among older men, especially during the night. Alpha-blockers are tablets that help with the problem and provide some relief to the patient. Though it is not the same as prostate cancer, it is a more common ailment, and thankfully, there are a number of natural as well as medical treatments available.
Hearing and Eyesight Loss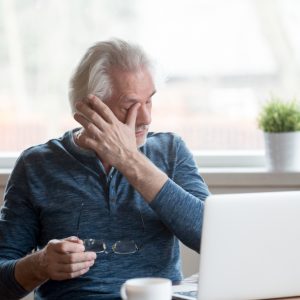 The problems with eyesight and hearing are unavoidable. Avoiding a tempting puff of a cigarette and eating food rich in antioxidants and Vitamin A help keep our eyesight good for a longer time. As for hearing loss, using earphones and listening to loud music should be avoided to maintain good ear health.
Memory Loss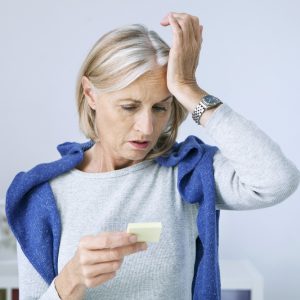 Memory loss or dementia and nerve-related diseases can be deadly for seniors. These are slow, degenerative diseases that take away the ability to speak, move, or express ourselves. Just like physical exercise, our mind needs to be active, too. In fact, physical exercise also helps in keeping our brain active. Apart from that, playing games like chess, crossword puzzles, and Sudoku or taking part in stimulating debates also helps to keep the mind sharp. Basically, any activity that requires a lot of concentration is extremely good for our mental health as well as eating food rich in Omega 3 fatty acid.
Lung Disease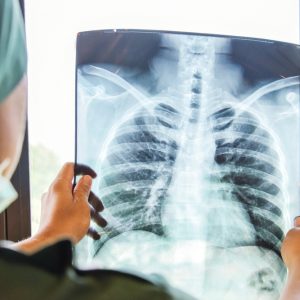 With age, elders experience a number of respiratory-related diseases. Asthma, COPD, and other common lung infections are just some of them. If diagnosed in the early stage, having a lot of antioxidants, using natural elements like menthol and turmeric and kicking the habit of smoking are some of the steps that can be taken. Oxygen therapy and surgery can help, and for at-home treatments, one of the most effective solutions is to avoid processed, deep-fried, high-sodium diets.
Dental Issues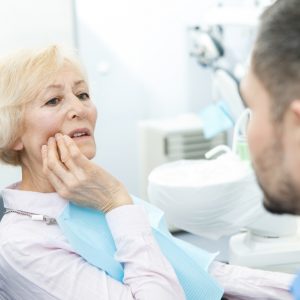 Losing teeth is actually no longer restricted to old age. Taking proper care of your teeth and having good oral hygiene throughout will help you have good teeth even in old age. Brushing teeth twice a day, following the right techniques, and flossing can keep a lot of dental issues away. A lot of old people do not have to use dentures anymore as implants can help them keep their teeth, and bleaching helps them to keep their teeth white as well.
We should remember that age-related issues might not stop miraculously, but by taking proper steps, they can certainly be controlled. Apart from eating and sleeping right and doing exercises regularly, elders should also maintain an active social interaction. Being social has been related to staying mentally fit according to recent studies, so go out and socialize whenever you can! It can be scary to wake up one morning and realize you're not young and healthy anymore, but being mindful of certain health tips will help keep your strength well into your old age.