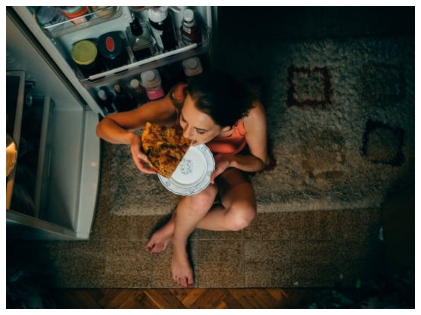 The disruption of your natural body clock because of late-night eating is real. It can cause major disruption to their health. The latest research even finds links to nighttime eating and heart disease.  A new study has also found a link between the timing of our meals and the body's blood glucose levels and how it can lead to diabetes and obesity.
The body's circadian rhythm or sleep-wake cycle plays a key role in all kinds of health outcomes. A study on shift workers evaluated the cardiac activity of shift workers, who are at a greater risk for heart trouble. The study shows why you shouldn't eat at night. Here's a lowdown of its impact on your health and what you need to do about it.
Causes Difficulty in Weight Loss
Late-night eating is one of the primary reasons for weight gain. Research says that it is not what you eat or how much you eat, but the timing is everything. When you eat late at night, it cannot be all about a calorie is just a calorie. The calories eaten at night are likely to be stored as fat in all the wrong areas. Read your belly.
Disruption in Concentration Levels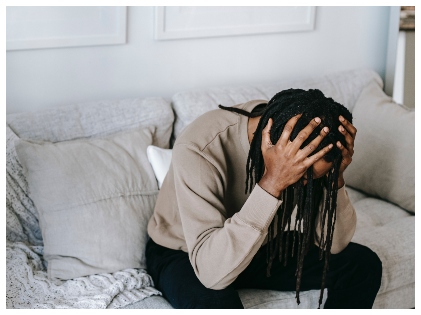 Late-night dinners not only affect your waistline but can also affect your brain health. It can affect your brain physiology and behavior. Irregular eating patterns disrupt the circadian system, affecting the brain's ability to learn, concentrate, and memorize.
The Cause of Acid Reflux
Eating soon before bedtime can lead to acidity, pain in the middle chest, or acid reflux at nighttime. When your stomach finds it hard to digest food while you lie in bed, the food metabolizing can create pressure and loosen the Lower Esophageal Sphincter (LES).
It then makes the undigested food and stomach acids return to the esophagus. If you suffer from reflux, you need to elongate the time gap between your bedtime and the last meal.
Eating Disorders
Do you have cravings for nighttime snacks? If you find yourself craving nighttime snacks almost every day, then there may be an underlying problem to find out. Indulging in nighttime snacking without cueing to your real hunger pangs can lead to NES or Night Eating Syndrome. Studies found links between Night Eating Syndrome (NES) and bouts of binge eating.
Causes Metabolic Syndrome
People consuming fewer calories overall at irregular meal routines had an increasingly higher risk of developing metabolic syndrome. And this leads to several conditions, such as high blood pressure, elevated blood sugar levels, excess fat concentration around the waist, and impaired lipid levels. It can lead to chronic diseases such as cardiovascular disease and type 2 diabetes.
Resetting Your Master Clock and Its Many Benefits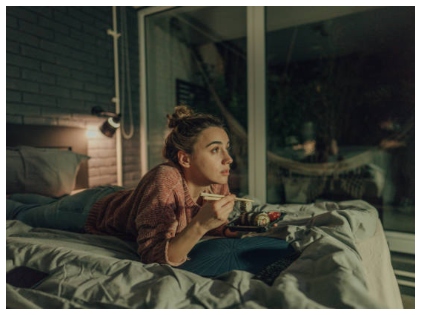 When you get your sleep and meals right, your internal clocks will operate in the same time zone. When we open the curtains and let in bright light in the morning, it can reset your master clock in the brain.
Also, eating breakfast soon afterward reasserts the message to our liver and digestive system to wake up and get it ready for digestion. Hence it is very important to eat a good breakfast to keep the circadian clock working optimally.
Keep Healthy Snacks at Your Disposal
For a good night's sleep or if you are trying to work through the night, it is important to eat balanced meals, including a balanced proportion of carbohydrates, proteins, and fats.
This will keep your hunger pangs in control, so you do not get hungry at night time, just before you hit the bed. It is imperative not to eat junk food at night. Ensure you include calming activities at night so you are not too stressed before bedtime.
Choose Healthier Options
It is always important to keep healthy options at hand. You may feel hungry before you go to bed. Include healthy snacks in your eating routines such as nuts or apples, a fruit smoothie, a hard-boiled egg, and whole grains.
While it is important to eat right, it is also equally important to get your meal timings right. The adage that you should eat breakfast like a king, lunch like a prince, and dine like a pauper seems true even today. Also, it is important to put a padlock on the fridge overnight to stop yourself from binge eating. This, as per research, is your passport to leading a disease-free life.