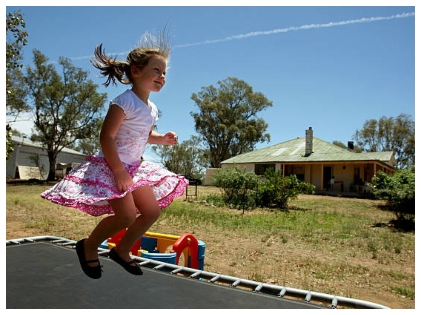 Jumping on the trampoline is one of the best exercises ever devised by man. The simple rhythmic up and down motion engages every muscle and stimulates every cell to produce beautiful and rejuvenating effects. And it is a whole lot of fun!
While children love to run the body and jump and skip instinctively. But as adults, we ignore the benefits of jumping on a trampoline. Health does not come from a pill, you know, it comes from a combination of things, such as the right diet and a good exercise regime, and trampoline ticks off all the right boxes to achieve optimal health. Here are the health benefits of the trampoline you should know about.
Prevents Osteoporosis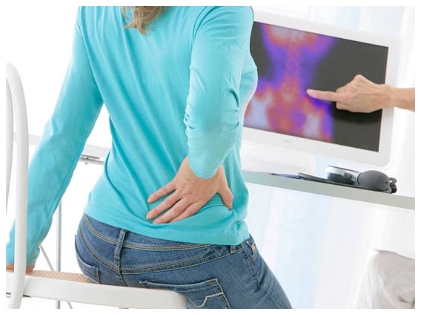 Regular rebounding can improve bone density and improve the bone mass for older adults. It is one of the best ways to prevent osteoporosis. Bones can get stronger under stress, and the opposite holds when there is no stress.
The only way to work on your bones is to work against gravity, and rebounding can help achieve that. When you jump on a trampoline, the body feels the G-force impact. Unlike most exercises, rebounding can strengthen your bones, and that too without injuries.
 It Improves Cellular Health
Rebounding can impact the 37 trillion cells as you move up and down. The gravitational and G-force stress can improve cell energy and improve mitochondrial function. Cellular health is, in fact, the basis of total health.
When cells start malfunctioning, they are more susceptible to DNA damage. Mutated cells can give way to chronic and degenerative diseases. When each cell works optimally at the constitutional strength, you will get robust health.
 It Enhances Lymphatic Circulation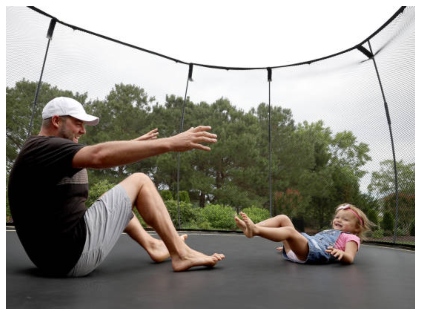 Jumping on the trampoline can help cleanse your lymphatic system, which can help remove the toxins from the body. We are constantly exposed to large amounts of toxins in our food, air, and water these times.
Good health is dependent on various factors, such as getting rid of the toxins effectively. A highly toxic body may lead to frequent infections and can lead to cancers. As the lymphatic fluid flows upward, the upward jumping movement can help pump the lymph fluid. Regular rebounding can help the detoxification of the body.
 Jumping Can Help Prevent Diseases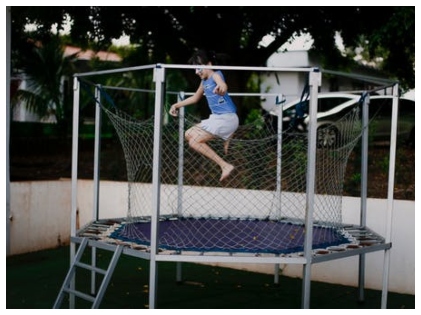 Jumping can improve human lymphocyte activity. Lymphocytes are white blood cells that protect your body against illnesses and diseases as it destroys invading viruses and bacteria also cancerous cells.
Just 10 minutes of rebounding can improve the white blood cells and keep them elevated even an hour later. The lymphatic system can improve immune cells throughout the body to enhance immune function and act as the body's first line of defense. A strong immune can prevent infections and diseases. Author Linda Brooks, 'Simple Approach to Cancer,' wrote that rebounding could reduce cancerous tumors, and it helps in detoxification and helps in immune-boosting effects.
It Improves the Gut Health
Jumping on a trampoline can help digestion because the rhythmic up-down can help contract and relax muscles that form the digestive tract. Improved digestive peristalsis means the body can process and absorb nutrients more efficiently.
This caters to nutritional deficiencies, which can help people with compromised digestive systems. When the body gets the nutrients it needs, it creates a foundation for self-healing and rejuvenation.
Aids in Weight Loss
Jumping on the trampoline can improve metabolic rate and also bring the weight down. Rebounding can keep your metabolic rate revved up for 24 hours after you step off the trampoline. Rebounding can also burn a decent amount of calories burned. Efficient lymphatic drainage can help get rid of extra waste and toxins and quickly achieve your weight loss goals.
How can you start jumping on the trampoline? Find out whether gyms around your place have it. You can also buy a mini-trampoline. If you can do a bit of research online, you will find there are lots of portable options, and you can easily fol;d it and keep it somewhere out of your way.
You can get a bigger one if you have a garden and it holds a pride of place in one of the corners. Jumping on a trampoline can give you a sense of well-being and help release feel-good hormones or endorphins. It can also lift your moods and improve your sense of optimism and self-confidence.