Healthcare is something that an increasing number of people are debating about these days. Matters related to physical health, as well as mental well-being, have been in the spotlight lately, and the industry is changing rapidly to reflect upon that. There's a lot of good news to celebrate when it comes to healthcare because there are lots of advancements which are being made year after year.
Chances are that when you're at the point of retirement, issues like Alzheimer's disease will hopefully already have a cure, not to mention that healthcare will likely be able to keep you young and healthy far more effectively than our current healthcare is able to do. Even today, technology is being incorporated into healthcare to make it more efficient and accurate. In the long run, these technologies are bound to make the healthcare hemisphere a lot brighter. Here are some of the most mainstream ways in which healthcare is revolutionizing.
Artificial Intelligence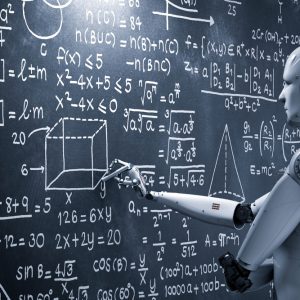 AI has made huge waves all over the world over the last few years and is continuing to do so today. Healthcare is a field that hasn't gone untouched by it either. Budget worth millions are being dedicated and allotted to AI by healthcare executives, which is, in turn, making lives easier for doctors and patients alike by assisting in diagnosing problems. Already, AI is making things better with its diagnosing abilities, and those are projected to rise in the coming years. Perhaps, we might even have AI assisting surgeons with their operations in the future.
Virtual Healthcare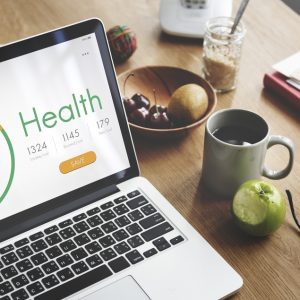 Virtual reality is yet another technology that's making huge promises and is set to change schools, offices, and even hospitals. Doctors and patients can communicate much faster through virtual technology as they don't have to physically visit each other. It's set to free a lot of doctors' time, which they can use to shorten any waiting queues that they might have. Consequently, this will make sure that patients can receive their healthcare much faster. However, a negative side to this technology is that patients are afraid of losing the personal touch that doctors have when they're visited physically. Alongside this, there are fears that virtual technology could adversely affect the quality of healthcare that patients receive.
Again, on the plus side, virtual technology could also be used to train surgeons. A good portion of surgeons isn't half as experienced as they'd like to be unlike other healthcare professionals like nurses. Being in a virtual environment could give these professionals a safe environment to practice and prepare for highly demanding situations in which they can't afford to make a wrong move.
Nano-medicine
Nano-medicine has been the Holy Grail of medicine for quite some time. It deals with diseases and similar problems at a molecular level which is much closer than anything we can get through injections and pills. If this technology goes far enough, it might be possible to eradicate just about any known disease, including cancer. Nano-medicine is seeing increased amounts of funding every year and could be worth an estimated $350 billion over the next five years. Up until that point, we're just going to have to rely on regular medicine.
3D Printing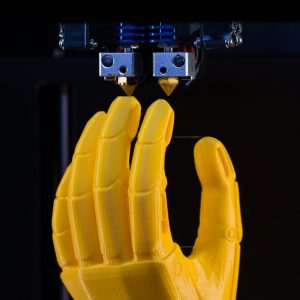 3D printing wasn't half as efficient when it first came out as it is now. However, these days, building things like prosthetic legs is pretty cheap due to this technology. The best thing about 3D-printed prosthetics is that they're built for a specific person at a much lower cost than say metal or wooden alternatives.
Robot Surgery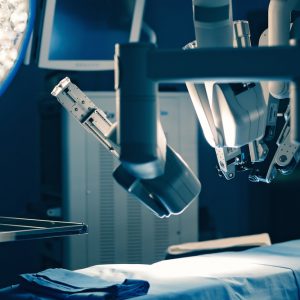 Human hands aren't exactly made for perfect surgery — there's always a risk for error which could cost the patient his or her life. With robots, doctors don't have to face this problem anymore since they can use high-definition cameras along with controls to extremely precise robotic arms which don't tremble or make mistakes. Surgeons will be able to pull off procedures which are normally considered very difficult without breaking a sweat. Through this, robot surgery will end up saving countless lives, not to mention a lot of time and effort on the doctor's part.
With technologies like these getting better with every passing day, we won't be too surprised if healthcare become twice as effective as it is today within a few decades or so. It remains to be seen just how fast they can take over, but for now, we're glad that they're being worked on.