To enjoy every moment of your retirement, you need to stay fit and active. As challenging as that is when you're young, it's even more challenging when you are older! Due to chronic diseases, mental health or other factors, many people can't take care of their health as much as they would like to. However, it is never too late. If you really want to make some simple changes in your diet and lifestyle that will help you live longer and better, you can start right away. Here are some solid tips to get you started.
Opt For An Anti-Aging Breakfast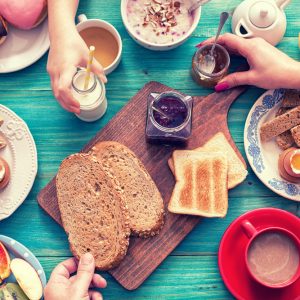 An anti-aging breakfast is nothing but a breakfast that is packed with foods that help you age less and in hope, live longer. Now, enough has been said already about the importance of not missing a breakfast. So here are some tips that will help you have a healthy, home-made breakfast every time. Add some lean protein to your breakfast and have whole grains, vegetables or fruits with it. Some healthy fat in the morning will also do you a world of good. If you do not have much time to make breakfast, invest in some wholesome organic nut spread and you can make your bread with it in the morning. Leftover veggies and chicken can make a beautiful wrap using a tortilla. Fruit smoothies in summer, are perfect!
Include Colorful Veggies In Your Main Meals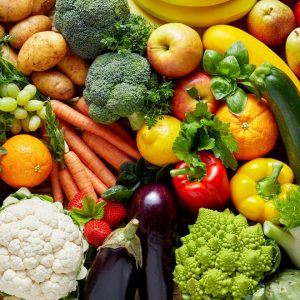 It is not enough anymore to only eat your green vegetables. Nowadays, nutritionists say that having veggies of different colors is a must. In fact, your meal should be a good balance of colorful vegetables, fruits, and lean protein and grains. Vegetables and fruits should be washed properly, and if possible buy the organic ones. You can also have a small kitchen garden right in your home. Growing herbs like cilantro, rosemary, thyme, mint can be quite easy. Vegetables like bell peppers, tomatoes, eggplant can be grown easily with a little bit of TLC.
Choose Your Proteins Wisely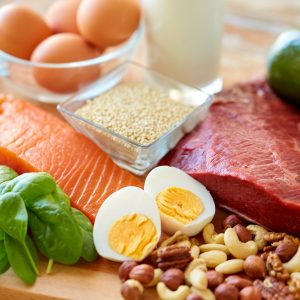 It is not enough to just have vegetables and fruits. It is important to choose your proteins too especially if you are on the wrong side of 50. Having a protein that has a high level of saturated fat can be really bad for your body. Hence choose lean protein like fish, chicken or turkey. Even when eating out, opt for lean protein to stay healthier. Also, the method of cooking is equally important here. When grilling or charring, overcooking can lead to the formation of carcinogen. Hence go for sauteing, braising or steaming. Deep frying is not the culprit every time!
Avoid Processed Food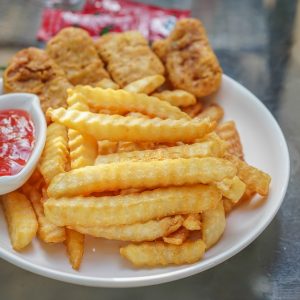 Avoid processed food as much as you can go and while difficult, try to make your own meals so you know exactly what's going in them. However, if you are not too comfortable making your own meals, take one small step at a time. Involve friends who love to cook, learn from them or enroll yourself in culinary classes. Eating at cafes that have organic food and avoid canned or processed stuff is also a good option. However, it can be heavy on your pocket. So try making small and easy meals – take baby steps and soon you might become a pro! It has been found that people who eat from scratch live a longer life.
Eat At The Right Time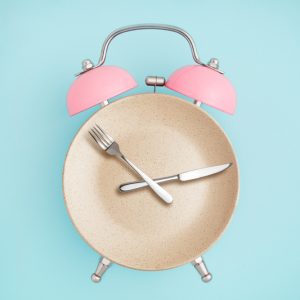 Eating right also includes eating at the right times. For example, if you are having your lunch every day at 2 pm, you are doing it wrong. Our body has its own clock and the digestive juices are at their peak between 10 in the morning to 12. Hence, that is the ideal time to have a big meal. Also, having breakfast within 30 minutes of waking up is very important. Don't do brunch every day, once or twice a month, having it with friends is still allowed, but that's it! At night, have a heavy meal by 6 or 7. If you feel hungry afterward, have only protein – or opt for a glass of milk just before bedtime to cure those late-night cravings.
Apart from all this, having enough water, exercising, and controlling portions goes without saying. One more thing is being consistent. Starting a routine, and not following it after a while will never work. You need to do it continuously and consistently to reach and maintain your goals. Now go get them!