As we age, the one thing we all fear is losing our senses. It has been found that 1 in 14 people over 65 years old has dementia. Diseases related to the nerve are common these days and almost every household has one such patient. Memory loss, depression, inability to properly express themselves, and obsession with something are some of the common symptoms of dementia. It becomes increasingly difficult for loved ones to be the perfect caregiver for the patient as their needs get out of hand every day. Since science has still not found any cure for this, we need to try and prevent it as best as we can and as early as possible. It has been found that almost any kind of movement can prevent the on-set of dementia in elders.
Keep Your Weight In Check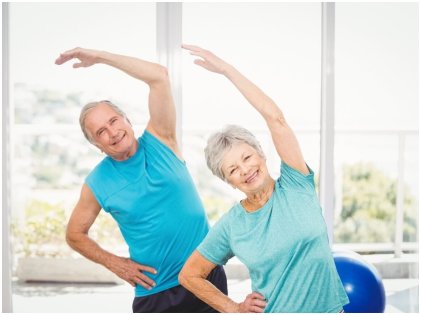 Mid-life obesity can lead to a number of chronic diseases which can make things awful in your old age. Diabetes, obesity, high blood pressure, high cholesterol level – all these factors contribute largely to your vulnerability to having dementia. Monitoring your health and your heart can help you stay fit physically and mentally for a longer time.
Quit Smoking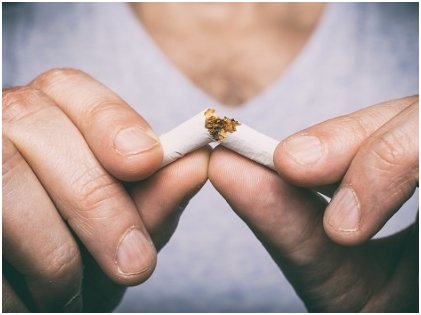 Smoking is harmful to your health. Period. It has been already associated with a number of deadly diseases. Long-term exposure to heavy smoking can be dangerous for your neurological health, making your brain more prone to cognitive decline in old age. In an experiment, it was found that those who smoked 2 packs of cigarettes a day had double the risk of dementia in old age. Time to buy some nicotine patches?
Keep Moving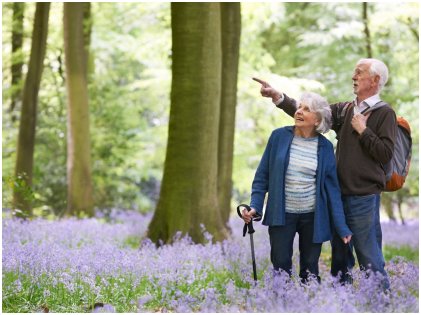 As mentioned before, any type of movement will help keep dementia away. Research has proven that from aerobics and yoga to cardio exercises and swimming (and even less intense exercise like walking) keeps dementia away. Older people who started a regular exercise program benefitted a lot from it and reduced their chances of getting dementia. However, beware of head injuries during youth while playing some high-intensity sports. Head injuries can be deadly and give you early dementia when aging.
Train Your Brain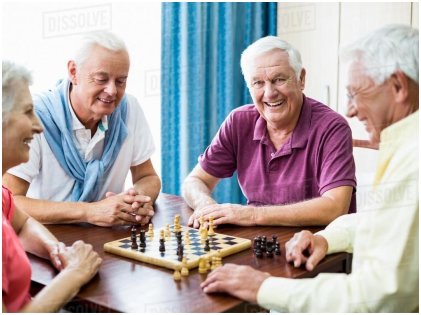 Research showed that people who went through many years of college or university had a lesser chance of having dementia. However, education is not the only way to lower the risk. Keeping your mind active by playing chess, solving puzzles, or basically challenging the brain to find solutions also works well. Cultivating new hobbies like gardening, pottery, or learning a new language or a new musical instrument are great for seniors.
Be Social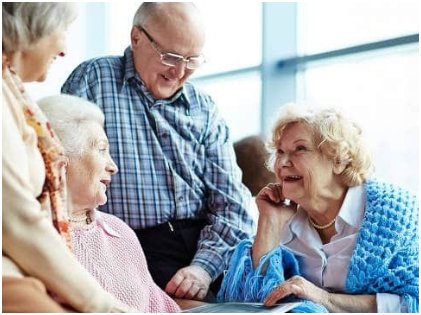 Being social, talking to people every day, and making new friends should be part of your everyday routine post-retirement. This will keep your social life active, and that will, in turn, help you keep away from deadly diseases. Make plans for your friends to come and meet you sometime each week. Community centers, coffee shops, or the park are also great places where you can interact with other people!
Stick To A Plant And Fish Based Diet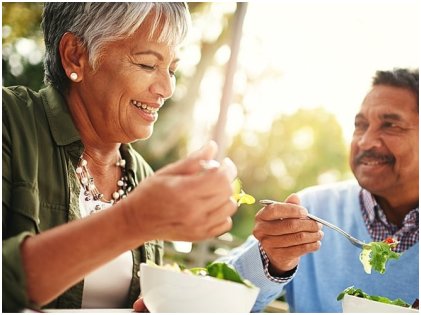 The Mediterranean diet or a diet that is packed with the goodness of vegetables, fish, and healthy fat is perfect for your brain and for your general health since fish have omega-3 fatty acid which is good for the brain. Apparently, olive oil, whole grains, fruits, vegetables, and fish should be in your plate if you want to keep a healthy brain for years.
Sleep More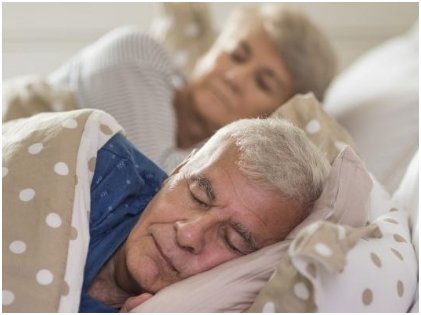 Sleep is an integral part of our health, and we shouldn't ignore rest if we want to keep our health intact. Both for our physical and mental health, having a regular sleep pattern is absolutely necessary. Sleeping for 7 straight hours and going to bed and waking up at the same time every day will do wonders for our general well-being in the years to come.
Moving around a lot, keeping a healthy diet, and maintaining a consistent sleep pattern are all good. But did you know that moving around doesn't even have to be some sort of exercise? Recent scientific findings say that even doing household chores like cooking, chopping vegetables, or doing laundry can help you be mentally active. More and more people are choosing a healthier and cleaner lifestyle, free of processed junks, alcohol, and smoking. It is time we all realize that whatever we are doing today is bound to affect our tomorrow.