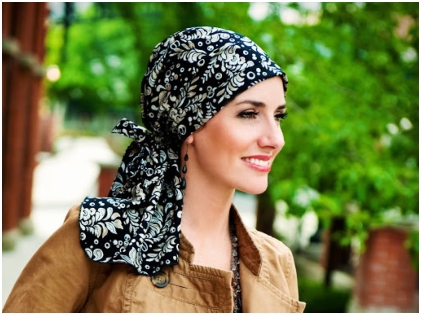 Hair is a powerful appearance to express one's identity. To some people, it's counted as the cultural identity to behold. But there's a time when you might have to leave your lush, elegant hair behind to get yourself treated to survive. One such disease is cancer, where patients need to go through chemotherapy and radiation cost hair fall.
Treatment usually lasts for several weeks or months, and to live without your hair can be distressing for you. Hair prosthetics like wigs can be very effective in boosting up your confidence during this period. But as wigs are not medically necessary, most Medicare coverage isn't available for it. Not only wigs but other hair prosthetics aren't part of your traditional medicare plans due to their aesthetic nature.
Hair Prosthetics with Medicare Advantage
Although most Medicare coverage plans don't cover wigs or any other hair prosthetic surgery, some private health insurance plans do. Medicare Advantage is one such plan offered by a private-sector health insurer. You have to sign up for Medicare Part C to get your wigs. People with Original Medicare, especially Part A and Part B can qualify to take Part C as well.
This specific part comes with a lot of additional benefits such as drugs, vision, dental, and more. However, taking one medicare advantage plan doesn't mean that it will mandatorily cover the hair prosthetics. Please, consult your plan administrator and request for a written statement. It will help you understand the coverage clauses precisely before opting for one.
Can Medigap Cover My Wigs?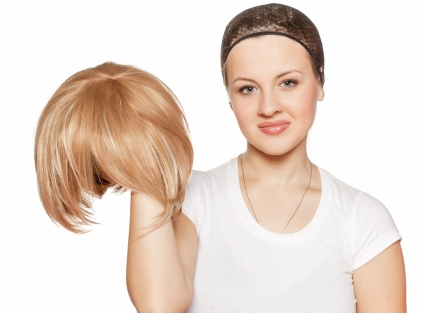 Medigap is another additional Medicare plan that covers the out-of-pocket costs of your Medicare plan. It covers copayments, deductibles, coinsurance, etc. It covers some of the Medicare-approved portions of your traditional plans. However, it does not cover wigs or hair prosthetics as Medicare does not approve wig expenses.
Where To Get Wigs?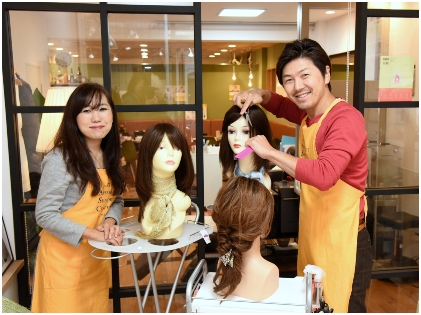 Cancer requires long-term treatment and the cost could go up to a certain point where affording additional costs could be difficult for you. However, it's not all doom and gloom for you as multiple sources are there to get in touch for your perfect wig in case you can't afford them.
The American Cancer Society is one such voluntary health organization whose local partners could help you to avail wigs or any other hair prosthetics. Leukemia and Lymphoma Society also offers free wigs to needy patients. From other nonprofit organizations, The Verma Foundation, Wigs and Wishes, and The Sierra Vista Butterfly Club are some of the significant societies you can contact.
How to Choose Non Expensive Wigs?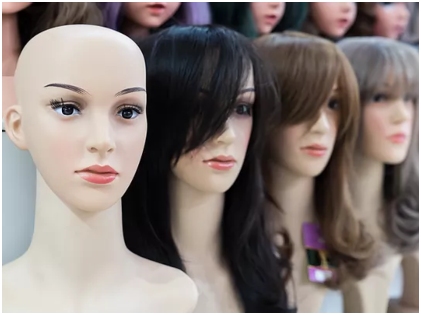 For inexpensive cancer treatment, it is important to know how to choose or non-expensive wigs for your daily use. Generally, synthetic wigs are more affordable than wigs made of human hair. You can always trim your wig from a stylist. Choose one that you could heat-style to transform into several styles.
Try to avoid brick-and-mortar wig shops usually where their wigs are usually more expensive than online retailers. It is better to buy wigs online to get a better and cost-effective deal. Numerous  local charitable organizations and several other NGOs are there to help you get your perfect wigs free of cost.
Myths about Hair Loss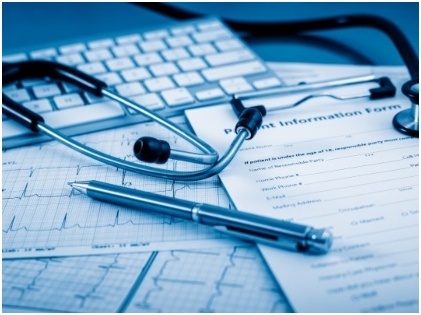 If you have cancer, going through chemotherapy doesn't mean your hair won't regrow later. A lot of people are the victims of these myths and surprisingly lead to believe that their hair won't regrow ever. In reality, your hair could grow back within two to six months after the completion of the chemotherapy course.
So there is no need to get upset with your hair loss during the treatment. But remember, post-treatment hair generally happens to be finer than the usual ones. So, be careful while brushing and combing, as heavy brushing could break the hair from the scalp.
Hair fall can be a cause of distress and even traumatic experience to so many patients. Imagine seeing yourself before the mirror with a bald head,  it'd be hard to accept the fact. But to keep it going you have to accept the fact and move forward to live your life. Remember, your hair could regrow in a few months but to come out victorious in the battle against cancer you gotta keep believing yourself.