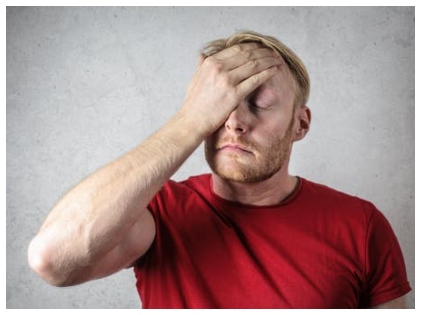 If you are someone who is constantly finding yourself forgetting dates, details, or names while you are in the middle of conversations, then we feel you. This is a condition known as brain fog. Some of the symptoms of brain fog include confusion, a drop in reflexes, and general disorientation.
What Is Brain Fog and How Does It Affect You?
Brain fog can occur because of structural damage to the brain. This is a serious condition and needs medical intervention as the cognitive decline could be due to stress or impaired sleep routine and nutrition. Sleeping for at least 8-10 hours is a prerequisite. Also, another requirement is working out daily and sticking to a specific meal plan.
The Power of Omega-3 Fatty Acids for Your Brain
You can also practice meditation to help your brain function better. The other thing that may give you great results is incorporating omega-3 fatty acids into your diet. Omega 3 fatty acids contain three different types of fats: ALA, EPA, and DHA, and you have to source it from various food sources as the body does not produce it.
There are plant-based sources of omega-3 fatty acids, such as flax seeds and chia seeds, and of course, fish is another great source of omega-three fatty acids. DHA aids in participation in several key functions of the brain. To keep these processes working optimally, you not only need to have omega-3 fatty acids in your diet. But you will also want the DHA to remove your brain fog. Omega 3 fatty acids can reduce inflammation of the body and the brain. Here are certain foods that may help you get rid of brain fog.
Walnuts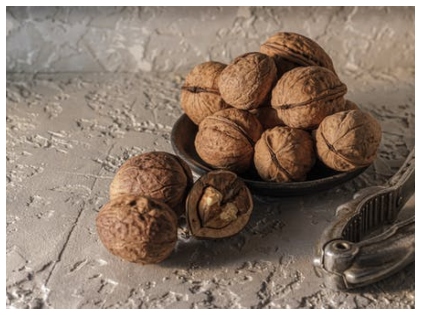 Have you ever looked at walnuts closely? Don't they look like tiny brains? They can also help in keeping your brain razor-sharp. They contain high doses of DHA, which helps maintain proper brain functioning. Yes, a handful of nuts every day can turn out to be a good tool in your kitty to combat brain fog. Most of the nuts are good in this case, as they are rich in antioxidants.
But walnuts are a little better as they are chock-a-block with powerful antioxidants and packed with magnesium to help in memorizing and learning. The other nuts that also deserve mention are almonds, pistachios, and peanuts. You can also add seeds such as pumpkin seeds to your diet to get the best of its antioxidant repertoire.  They also protect the brain tissue from inflammation, which helps to support it as you age.
 Fatty fish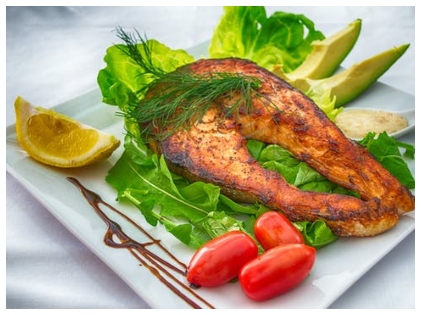 Fatty fish are another delicious ways to add to your diet to get your daily dose of omega 3. Fish such as cod liver, salmon, herring, sardines, mackerel, or tuna are excellent for your brain as these omega-3 fatty acid foods are rich in DHA. Vegans or vegetarians needn't worry as they can get their daily source of Onega-3 from avocadoes.  They are rich with dozes of omega-3, Vitamins D, E, and B, and also contain essential minerals such as zinc,  iron, and magnesium avocados can also reduce oxidative stress.
Turmeric
Turmeric is not in the news for nothing. Curcumin is the active ingredient compound found in turmeric is great for enhancing brain health. It also helps improve mood and memory function. Recent research says that curcumin can activate the brain hormone BDNF, boosting your brain functioning and improving neurons' better functioning.
Blueberries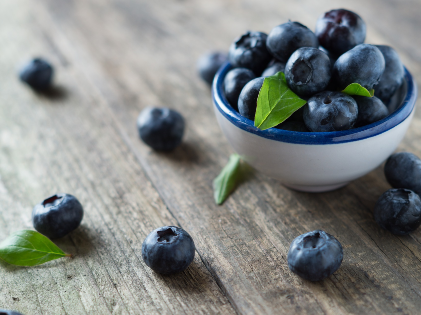 The anti-oxidant-rich blueberries are popular as brain berries. It can address inflammation and reduce oxidative stress to the brain like no other. The antioxidant content and flavonoids present in them are some of the reasons that help improve the blood flow and help enhance the communication system between the cells. While at it, it also protects the neurons from further damage.
 Water
While we all know that we have to drink more water, we often do not drink enough. Chronic dehydration is one of the primary reasons that cause brain fog.  However, the brain may not let you feel it as you may not feel the impact. When a person is severely dehydrated, they may have to work doubly hard to accomplish the task at hand.
If you are suffering from brain fog, here are a few things you can add to your diet and see if it works for you. However, if things get progressively worse, you need to seek your doctor's appointment to find the underlying cause.