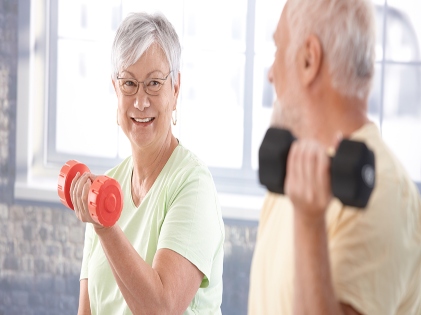 As we grow older, we are more at the risk of getting brittle bones or osteoporosis ( the condition that causes your bones to get porous and weak). But it may be difficult for you to get your daily dose of calcium if you are not into dairy or vegan. Yes, we believe that, but it is a myth! You can get adequate calcium and more, even if you do not drink even a drop of milk or take milk products.
Calcium is an essential mineral that not only helps build healthy bones and teeth but also ensures that your muscles, cells, and nerves work in great condition. If you are an adult, you may need at least 1,000 milligrams a day. Here are some food choices that taste great and are also super convenient to incorporate into your diet.
Collard Greens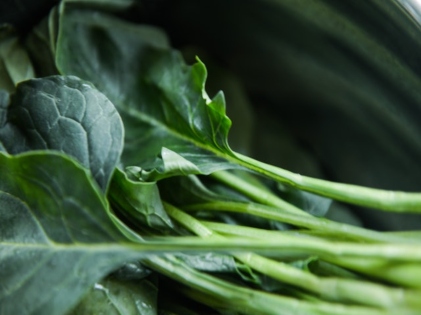 A cupful of collard greens contains about 268 milligrams of calcium. Not only that, but it also offers many more vitamins and minerals that provide you with the right nutrients. This includes nutrition such as vitamin A, an essential nutrient for you, especially as you age. Though they may taste better when you cook them with loads of butter, there is a healthier way to cook it up. Saute it with olive oil and garlic, and you will love it as well, not to forget it is healthy.
Kale
Kale is another food option that packs quite the calcium punch as one cooked cup delivers 177 mg of calcium. The raw form offers a little less amount, 53 mg. However, it is still one of your best bets to get more calcium. What's more, calcium from kale is more bioavailable than the calcium from milk.
Seeds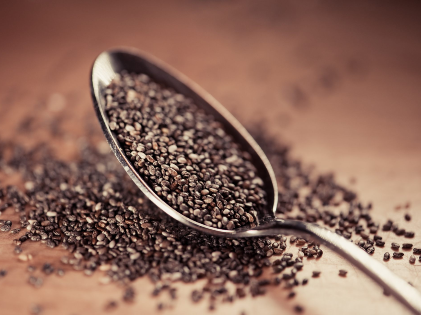 Another vegan way or vegetarian way of adding more calcium to your diet is to sprinkle more seeds into your foods. It isn't very difficult to add seeds to your food since they are so delicious and crunchy. Just two tablespoons of sesame seeds, for instance, can provide you a whopping 280 mg of calcium!
Quite a supplement that is in seed form. Chia seeds can give you a competent source of calcium, too, about 179 mg. Nuts and seeds often contain phytic acid, which may stop you from absorbing the nutrients. The best way to make them more bioavailable is by soaking them overnight and then consuming them right in the morning.
Also, don't depend on one particular variety of nuts and seeds to fulfill your calcium needs. Instead, include a variety. The more, the merrier. Add more to your smoothies, oatmeal, or part of a granola bar. Seeds are also a great source of unsaturated fats, protein, and fiber.
Almonds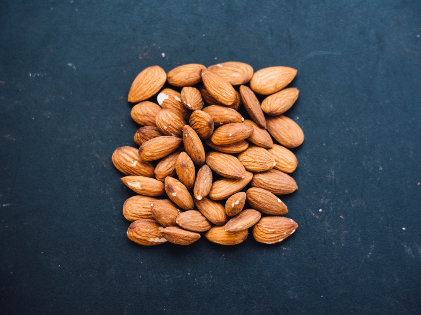 Almonds are not only an incredibly healthy nut to quell your hunger; 1/4th cup gets you tons of heart-healthy benefits, protein, and fiber. Though it is a calorie-dense food, if you control the portions, you get the best of both worlds. It is a nutrient-rich food that is also great for weight loss. Have them soaked first thing in the morning, or add them to your granola, toasting them with cherries, and they will be a great crunchy option for your calcium needs.
Tofu
Tofu is another great vegan/vegetarian option that can provide you with the right amount of calcium sulfate.  Choose fortified options that can provide you almost 250 to 800 mg of calcium. It means it can provide the same amount of calcium from almost equal quantities of milk. If you are watching your carb intake and trying to crank up your protein intake, then tofu is a wonderful source. If tofu fails to tease your palette, make it more flavorful by adding a lot of spices.
Figs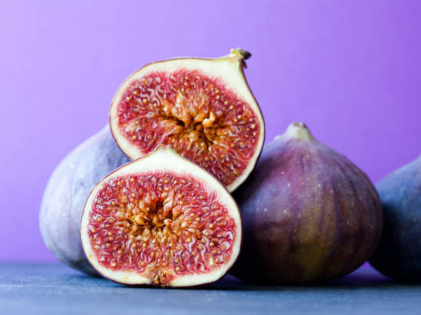 Figs are naturally sweet. Yeah, your natural candy is also the best part of figs because they are a great source of calcium, too. 4 figs can provide you with 50 to 60 mg of calcium. It provides a decent source of potassium and fiber also. Are you avoiding sugar lately? Then make figs your go-to food to add that extra kick of sweetness to your ricotta or smoothies.
So, you see, even if you have been avoiding milk, because of health reasons or otherwise, you can still get your source of calcium from these vegan sources. It will not only keep your bones strong and stave off bone issues but also keep you fit and healthy.