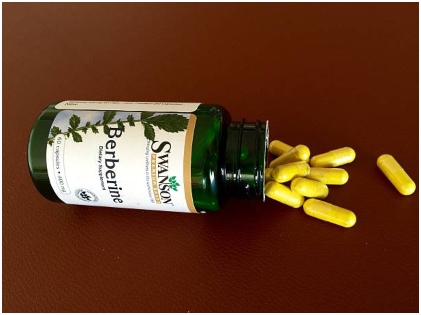 A natural compound known as berberine is said to be one of the most effective natural supplements available, promising many health benefits. Reports say that it can be as effective as a pharmaceutical drug. It is a bioactive compound extracted from plants and shrubs called Berberis. It is bright yellow in color and can also be used as a dye. It has been part of traditional Chinese medicine for years now, treating several diseases.
It Reduces Blood Sugar Levels
Type-2 diabetes is one of the most common lifestyle diseases affecting people now. It is mainly caused by insulin resistance or lack of it in the body. High blood sugar levels can cause damage to the body's tissues and organs and may lead to several other health issues. Berberine, in fact, can lower blood sugar levels in people suffering from this type of diabetes.
Its efficacy has been compared to standard pharmaceutical drugs such as metformin. Berberine can increase glycolysis and help break down sugar in the cells of your body. In fact, a gram of berberine can lower fasting blood sugar levels by 20%. It can lower your sky-high blood sugars and can normalize your levels, provided of course you follow the other lifestyle changes, including regular exercise, reducing your stress levels, and watching your carb intake.
Berberine Can Help You Drop the Extra Pounds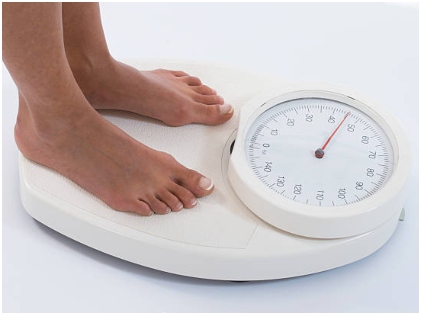 Berberine is also an effective supplement for losing weight. At least 500 mg taken three times a day can lead to around five-pound weight loss. A 12-week study on obese individuals led to the deduction being made. The participants in fact lost 3.6% of their body fat. Even taking 300 mg of the supplement three times a day has a positive impact on metabolic syndrome. The study revealed that the BMI (Body Mass Index) fell from 31.5 to 27.4.
Not only did they lose belly fat, but it also led to improved health parameters. In fact, berberine is said to impact the fat cells on a molecular level. However, like most weight-loss supplements, you cannot depend on one of them alone to lose extra weight. You need to incorporate a complete lifestyle overhaul to change your health and improve your health parameters.
It Lowers Cholesterol and Cuts Down Risk of Heart Disease
Heart disease is the number one cause of premature death. Many factors can increase the risk of it. Berberine can not only improve on these factors but can also lower total cholesterol – including LDL and blood triglycerides – and also raise good cholesterol or HDL levels in the blood. It can lower down apolipoprotein B by 13 to 15%, which increases the risk factor for heart disease when found in large amounts in the body. Diabetes and obesity can also cause heart disease and this supplement can help improve on all these risk factors.
Improves Gut Health
The anti-inflammatory and antimicrobial features of berberine can help support the gut microbiome, especially benefitting people who suffer from gastrointestinal issues – such as diarrhea, bacterial overgrowth because of irritable bowel syndrome, ulcerative colitis, and other inflammatory bowel diseases.
Studies show that people suffering from irritable bowel syndrome took 400 milligrams of berberine a day for eight weeks to impact the diarrhea frequency and urgency, and abdominal pain. It also helps manage digestive microbial imbalances when treating small intestinal bacterial overgrowth or conditions such as pathogenic digestive bacteria.
It Also Stops Cognitive Decline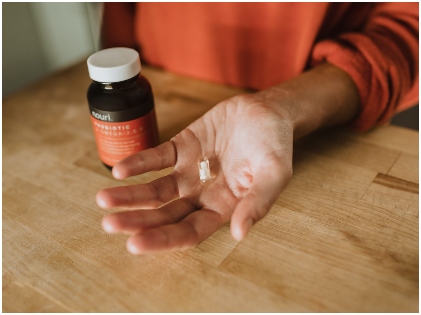 Studies have been going on about the therapeutic potential of berberine against neurodegenerative diseases such as neurodegeneration because of trauma, Alzheimer's, and Parkinson's. However, one needs more research to prove whether berberine can really help you from stopping cognitive decline.
Animal studies have shown that berberine also helps stop depression in its tracks. There's evidence that this medicine offers protection to the central nervous system activities, which helps inhibit monoamine oxidase-A, an enzyme that accelerates the degradation process of norepinephrine and serotonin, chemical messengers that help you feel better.
Conclusion
Overall, this alkaloid has a great safety profile. Are there any side effects of this supplement? Well, the main side effects include digestion issues, flatulence, cramping, diarrhea, constipation, and stomach pain. However, do take note that most of these occurrences are minor.
If you take the supplement in smaller doses spread throughout the day and after meals, you may not experience so many side effects. Also, pregnant women and people who are on other medications must ask a doctor before starting on any kind of supplements, including berberine.