Aging is always thought of as something disastrous and horrible, like turning into a wrinkly, old bat. The change in our outer appearance becomes obvious, and we try very hard to camouflage it with whatever we can. But why does society promote anti-aging or age-defying methods? Why can't we embrace aging which is a natural process and happens to each one of us after a certain period? Probably because we think grey hair might not look good on us or wrinkles will make us look older and tired. It is, however, important to feel beautiful from the inside, stay extremely healthy, and eat a balanced diet. These will ensure that your glow never fades. In case that is not enough to boost your confidence, here are some more tips that will help you bring out your natural beauty:
For Skincare: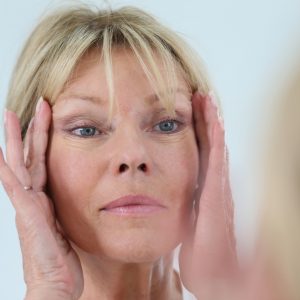 However old you are, having a skincare routine is imperative. The most basic skincare routine will consist of cleansing, toning, and moisturizing, but there's a more rigorous one for skincare addicts. Find products that do not use harmful chemicals and might be suitable for your age, skin concerns, and skin type. Moisturizers can keep your skin hydrated which will help you avoid wrinkles and keep the skin fresh for a longer time. If using anti-aging lotions, check for ingredients like Retinol, Alpha-hydroxy acids, and vitamin C as these are known to restore skin elasticity and lighten dark spots. Sunscreen is also a very important part of your skincare. Whenever you are going outside, make it a habit to wear sunscreen. It should be mentioned here that this is not just for women but for men, too. Exposure to the sun can be dangerous for our skin (read: skin cancer!) and can cause early wrinkles and sun damage. Although it's mostly ignored, the area around the eyes also needs special care, hence, an eye cream is a must in your advanced years. It will help eliminate bags, make your eyes look fresher, and also keep crow's feet away.
For Haircare: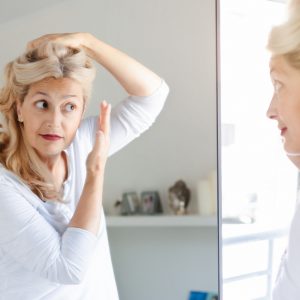 Most seniors tend to cut their hair short as they age. But stylists say that having long hair is the newest trend among seniors. Turning 50 doesn't mean that you need to sport a short bob anymore. This is the age where people do what they like, so if you're the type of person who likes long hair, go for it. But do take proper care of it. Keeping it conditioned, trimming it every now and then, and eliminating hair fall should be your priority now. Certain oils like Moroccan oil, coconut oil or Argan oil can do a lot of good to your hair health. It will keep your locks softer, make it silky, and even induce hair growth. Another word of advice for those who are thinking of coloring their hair to hide the greys: lowlights are the new trend. If you color your hair entirely, then the new hair with grey roots will look too conspicuous against the rest of the darker hair, so lowlights are the solution. Just keep the hair healthy and go on experimenting without any hesitation.
For Makeup: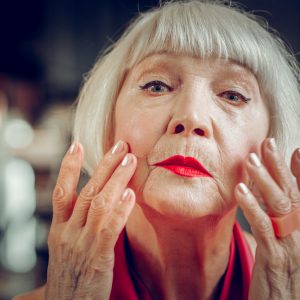 Makeup can be your friend if you want looks great for a big, special occasion. But it is not advisable to put layers of foundation on your face. It will only make you look pasty and more aged than you actually are. It won't be too good for your skin, too. The best solution? Two words — tinted moisturizer! The great thing about it is it not only provides a decent amount of coverage but also moisturizes your skin. If you're not into that, you can opt for a light foundation with SPF. For your eyes, keep your eye makeup simple, making your entire look soft and natural. If you are a pro then go ahead and do some contouring which will make your face look younger and more defined. A bit of blush will make all the difference as it will give you a bit of color on your face. For lipsticks, it's really up to you whether you go for bold or neutral shades. Our suggestion? Add some shiny gloss to make you look fresh!
Your beauty and makeup routine should make you more confident and make you feel beautiful from the inside. Feeling good about yourself will reflect on your mental and physical health. Additionally, you should not let age interfere with anything that you want to do with your appearance. If you really want to sport a pixie cut or bangs, go for it. Don't worry about them not being age-appropriate. Age is just a number, and what you should do or not do is not for anyone else to decide. Just be happy and live your life. You have only one!