Maintaining and making the hair of a celebrity look gorgeous is not an easy task. It takes a lot of expertise. They are stars in their rights and have turned into personalities, admired and loved by the public. They play a major role in making the celebs look alluring to their fans, which makes them stand out among the crowd.
By working out the superstars' tresses, they have worked hard to get to today's level. Here is a list of top celebrity hairstylists you can follow on Instagram. You might learn a trick or two from them on how to keep your locks strong and healthy.
Sarah Potempa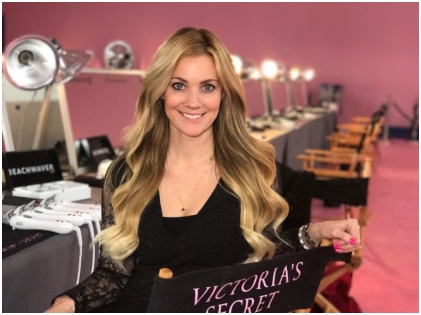 Sarah is a popular figure in celebrity hairstylists famous for her innovative hairstyling, technical versatility, and creative talent. These qualities have made accentuated her demand across the globe. Sarah is extremely committed to her long list of clientele. This includes stars such as Ashley Benson, Jessica Biel, and Emily Blunt. She has developed a strong partnership with the multinational consumer goods corporation, Procter & Gamble.
She worked in a small saloon in Illinois during her teenage years. While attending New York University, she took the job of a hairstylist in Soho. Slowly and steadily, she gathered all the experience. Today, she is famous for the invention of the rotating curling iron, The Beachwaver. It's the first-ever, and Sarah has got the patent for this one. It is now a favorite with hairstylists, and women worldwide love it!
Johnny Lavoy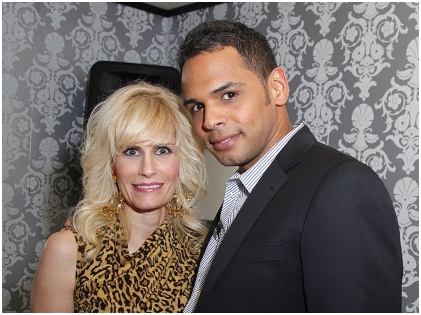 Johnny Lavoy had a love affair with hair since he was a child. He would brush his mother's hair throughout the day, and that's how he realized his calling. There was nothing else that he wanted aside from being a hairstylist. He joined a hairdressing school at 14, and soon, he made up his mind to make hairstyling his career path. He started making contacts with models and photographers and came up with a salon in Connecticut at 21.
Slowly and steadily, he started garnered a good deal of recognition, and these days he is all over the place. Today, his list of clients comprises Cindy Crawford, Rosie Perez, and Miranda Lambert. However, that doesn't mean that Johnny has stopped attending to everyday women. He has got a loyal client in his high school nurse, whose hair he used to style while studying in the 10th grade. He loves making women feel beautiful, and it's indeed a dream come true for Johnny.
Anthony Cristiano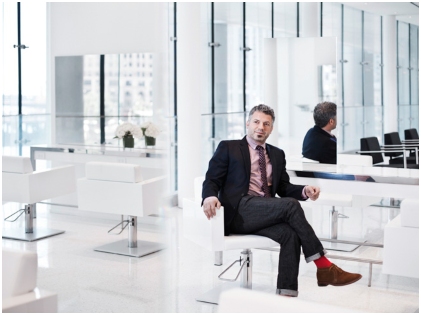 Anthony Cristiano has come a long way. With a career spanning three decades, he is one of the most experienced hairstylists in today's times. His main aim has always been to hone his craft from time to time and turn himself into the best technician in haircutting and hairstyling. He wanted to enter the fashion industry and, therefore, was always on the lookout for opportunities. Anthony always nurtured the desire to be an integral part of London's creative scene. And this desire was at an all-time high in the 90s.
That was what kept him going, and he started developing his portfolio and relationships with various photographers. As a result, several doors opened up before he and Anthony began building the editorial, commercial, advertising, fashion, and celebrity aspects of his career as a hairstylist. All his experiences have helped him take a quantum leap today. He is the proud owner of the brand, Anthony Cristiano Chicago. He also works as Phyto's global artistic director. Hannah Davis, Adriana Lima, and Gigi Hadid are his clients.
Jen Atkin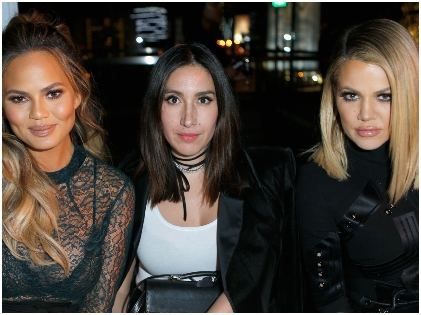 With clients like Jenna Dewan Tatum, Chrissy Teigen, and almost the entire Kardashian-Jenner clan to boast of, Jen Atkin needs no introduction. After working at Beverly Hills' Estilo Salon as a receptionist, Jen realized that she had to do something for herself. She came into touch with Andy Lecompte and went through an apprentice program.
Atkin learned how you should work with celebs, precision cutting, on-set hairstyling, and stuff. She has worked hard to build up a clientele, which was the beginning of a highly successful career. One admirable quality that Jen always had is that she grabs every opportunity that comes her way. And that's the trait which makes her successful!
You can follow the superstar hairstylists on Instagram. Just take every advice that comes your way and be your hairstylist. And soon, you could master the art of hairstyling too.