We bet you're a Food Network regular! Many of us love to tune into the channel for a good dose of delicious dishes. While some watch them just for the recipes, we can try, others do it just for looking at the lip-smacking treats just for fun. There's a lot to watch, and there's plenty to drool over!
However, we bet there's plenty you don't know about what goes on during the filming of cooking shows. Here we give you all the inside scoop! Read on to find out all the good, bad, and ugly secrets from the world of cooking shows!
Unsafe Kitchen Practices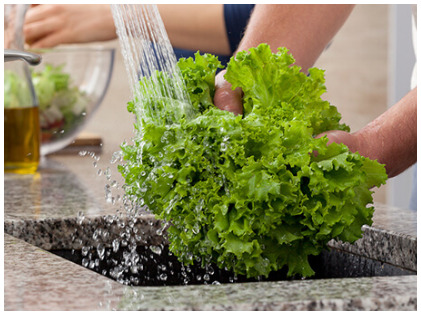 What's a cooking show without cooking, right? So, of course, there is a lot of food preparation and cooking during Food Network's shows. The TV chef prepares a delicious meal on camera as they would at home or even in a restaurant, right? Well, not the entire truth! The researchers at Texas Tech University's International Center for Food Industry Excellence took it upon themselves to watch 49 Food Network TV shows. Thus resulting in the team uncovering a whopping 460 "poor food handling incidents." Including licking fingers, using food off the floor, not using thermometers, not washing cooking tools, and not washing fresh produce. Yuck!
Food Wastage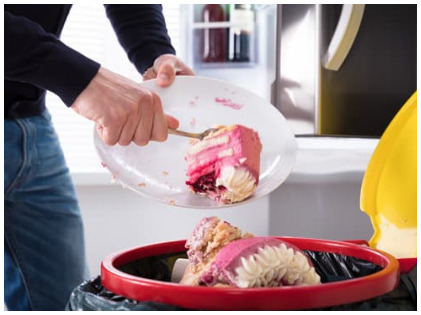 Oh, what fun it is to watch contestants put together huge delicious cakes in front of the camera. After eight-hour-long labor and using every decorating technique, the contestants do everything in their power to create the most appealing cake in the show. However, each of these 50lb cake only winds up in the trash after the show. Yes, nobody eats these cakes. Every rejected morsel doesn't even reach the less fortunate. They're thrown in the garbage because they've been sitting under studio lights for so long that they aren't safe to consume anymore!
Giada de Laurentiis' Secret!
If you frequently watch cookery shows you know that the TV chef has a lot of tasting to do. They regularly taste their dish along the cooking process to check the seasoning and flavor profile and engage the audience, of course. Naturally, all these calories add up to their everyday consumption and take a toll on their health! If you wonder how Giada de Laurentiis keeps her enviable figure, wonder no more! An employee spoke about TV chefs having a "dump bucket" in which she spits out every bite of food the second they cut the take!
The Iron Chef  Sham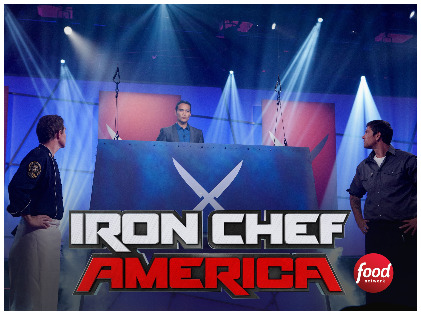 The whole premise of the Iron Chef and Iron Chef America cooking shows is that the battling chefs get a 'secret ingredient.' They need to make this secret ingredient the central component of their dishes in each episode. The secret ingredient is the element of drama that sets the show apart from others. Now, what if we told you that it wasn't so 'secret' after all? Yes, unfortunately, the secret ingredient tactic is all about making for a great TV show. The chefs already know what the secret ingredient before the cameras start rolling. They have a list of possibilities many days before the show shoots!
Food Reality Shows Aren't Real Either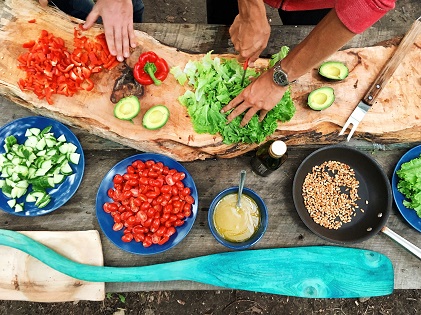 There are so many food-based reality shows on Food Network. Each of them having millions of viewers who tune into to watch these 'real' shows. For instance, the show Restaurant Stakeout has, restauranteur Willie Degel pulling off numerous stunts to make his show entertaining. It was Lucia Ivezaj, Mount Ivy Café owner, who spoke about the show being a scripted one, unlike how we're made to believe. The Mount Ivy Café didn't have enough natural drama. The show went on to hire a guy to act as a waiter who drank alcohol on the job, spill food on the floor, and lost his job. Also, the staff of the restaurant had to change their outfits a couple of times. This was to make it look like the show was shot over several days. Sneaky!
Of course, many things are happening behind the scenes that we don't notice. But common sense and observation would tell you that it is happening. For instance, back up, chefs prepare multiple versions of the dish that the TV chef is cooking. They do this in case the dish burns or goes to waste. Or like the food stylists who use props like marbles, toothpicks, and paint to make food appear more appealing.