It always seem so great when celebrities start a new relationship and most especially when it leads to engagement and of course marriage. However, Hollywood couples nowadays don't really seem to last and most end up breaking up despite being seem like a great pair. Just like what happened to Channing Tatum and Jenna Dewan, who has been married for almost 10 years, as well as couple Gigi Hadid and Zayn Malik.
There aren't a lot of Hollywood couples out there who are beating the odds, unfortunately, this next couple is not one of them. Actor and professional wrestler John Cena, called it quits with his now ex-fiancé, Nikki Bella after being engaged and were actually set to wed on the 5th of May in Mexico. Well, obviously after this news, there will be no wedding ceremony that will take place.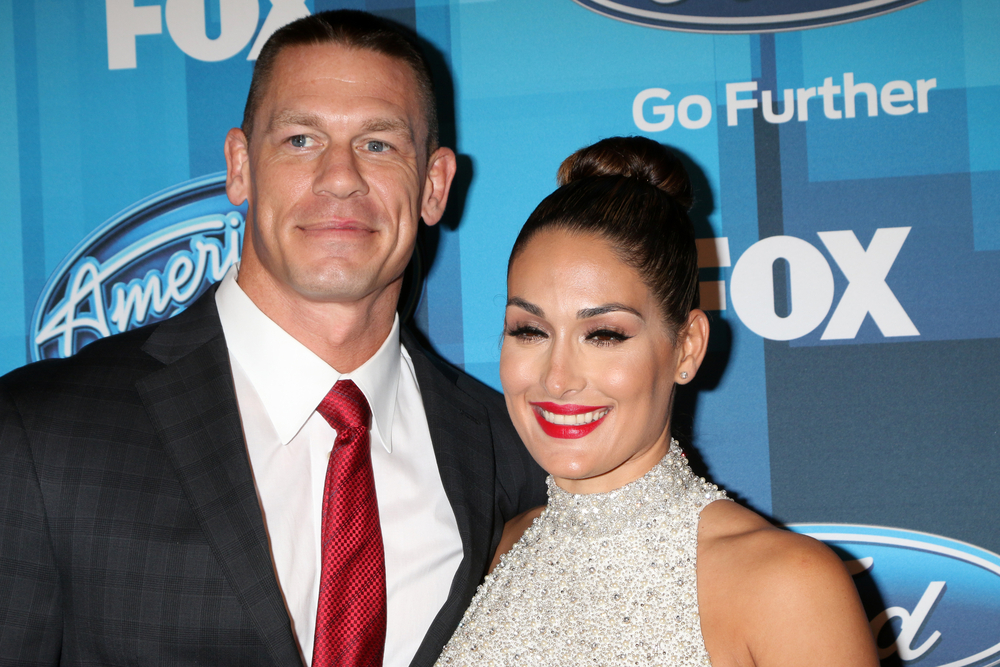 John Cena and Nikki Bella announces separation
John and Bella's Relationship Timeline
They may not have ended up having their own happily ever after with each other, but almost every relationship starts in such a sweet and romantic way. The professional WWE wrestler was married to his high school sweetheart, Elizabeth Huberdeau, for almost three years but got divorced in 2012 because of infidelity accusations towards Cena, which he proved to have been false.
That same year, Pop Sugar actually reported that Cena and Bella have started dating and that two have known each other for years because of being a part of WWE. They were said to have started dating when Cena's divorce finally got done. Since Bella is a part of the docuseries entitled Total Divas on the E! network alongside the other female WWE Superstars, some milestones on their relationship actually happened in front of the camera.
In one of the episodes in 2013, the two were set to meet each other's families which turned out to be great. After a year of dating, the two have also decided to move-in together, however, Cena was a bit burned because of his previous relationship, so he actually made Nikki sign not just one but a 75-page agreement regarding their living matters before she moved in. This was seen in an episode of Total Divas as well.
Hardship, loss, and humility are extremely difficult waters to navigate, but perseverance thru them builds a strength to withstand anything life throws your way.

— John Cena (@JohnCena) April 16, 2018
But things started getting into a more serious turn when Cena said that he does not think he could walk down the aisle again and he also does not want to have any children. This was during an interview with Rolling Stone magazine back in 2016.
However, during an episode of Total Divas that same year, Cena said that he could actually consider it for the sake of Nikki. April of 2017 is when he actually went down on one knee during Wrestlemania 33 and proposed to her, everyone was of course very happy, especially Nikki. Unfortunately, things seem to be off especially with a couple of hints during some episodes of Total Divas and after literally a year of being engaged, they have officially called the wedding off, which was supposed to happen in May.
Who Broke Up With Who?
Both Cena and Bella have announced their break up on their social media accounts. This devastating news have left people wondering what exactly happened and who broke up with who? Some sources said that one of the main reasons why the two have decided to separate is that because Cena cannot simply force himself to be with Bella in marriage and have children.
He tried to be selfless and try it with her but some said that he simply had enough and cannot see it as fair to Bella, whom he loved so dearly, to just go with the flow and not be happy at all.
Just like every celebrity couple, the two have asked their fans to respect their privacy especially during this time that they are both hurting. Some inside sources said that Bella was extremely heartbroken, just like any other woman. Some people close to her are too far from being happy to Cena and how he got her hopes up. They are saying how he should not have proposed in the first place, especially to millions of people. Reports also said that it may be because of the two's very busy schedule that led to the separation.