Bruce Willis – the name needs no introduction. Every Hollywood fan knows him for his brilliant performances in films such as Pulp Fiction, The Sixth Sense, Last Man Standing, the Die Hard series, and the recent Motherless Brooklyn, among others. He has earned several accolades throughout his career, including two Primetime Emmys, two People's Choice Awards, one Golden Globe Award, and many more. He has also been honored with a star on the prestigious Hollywood Walk of Fame.
The fans were in for a shock when Willis announced that he will be retiring from Hollywood. The actor has been diagnosed with aphasia.
The Statement from the Family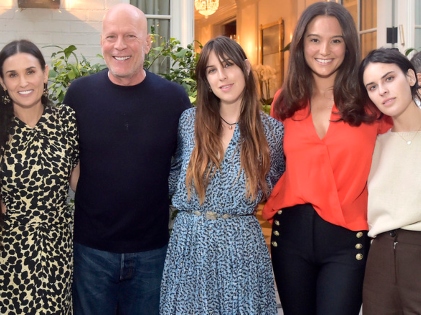 A joint statement was issued on the social media accounts of the Willis family that explained the current health issues the actor has been going through. Aphasia is having an impact on his cognitive abilities. As a consequence, Willis is quitting the industry that has always been very close to his heart.
The statement also revealed that the current situation has been extremely challenging for the family and the Willis household is truly appreciative of the continued love, support, and compassion the fans have been showing. Willis' condition has brought the whole family together. The family plans to fight it together.
The Rise of Bruce Willis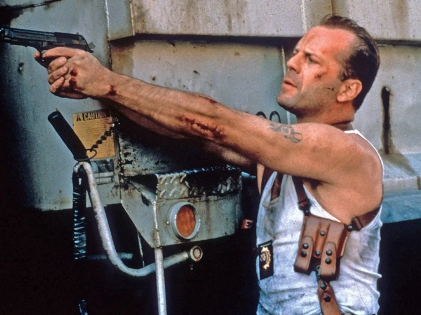 Bruce Willis came to the limelight with Moonlighting, a popular television show. It gave him the pedestal he needed. Willis then went on to carve a niche for himself as an action star and slowly walked into the hearts of the moviegoers. In addition to the Die Hard series, Willis garnered appreciation for his performances in films known as The Fifth Element, Twelve Monkeys, The Last Boy Scout, Pulp Fiction, Moonrise Kingdom, etc.
Slowly and steadily, he rose the ladder of success and popularity and became one of the most bankable stars in Hollywood in the 80s and 90s decade. He also gained prominence with family comedies. Many of you might not know that Willis has displayed skills as a singer as well. The cover of Under the Boardwalk reached the second spot in the UK singles chart. He also starred in several stage productions. Willis made his debut on Broadway in 2015.
Personal Life
He chanced upon Hollywood actress Demi Moore at the premiere of Stakeout. They walked down the aisle on November 21, 1987, and the two welcomed three daughters into the family, Rumer, Scout, and Tallulah. But things fell apart for the family when Willis and Moore decided to go separate ways. Their divorce was finalized on October 18, 2000. Unfortunately, the marriage didn't work for the duo and it was heart-breaking for Willis. The actor then married Emma Hemming. The couple shares two daughters, Mabel and Evelyn.
In Recent Years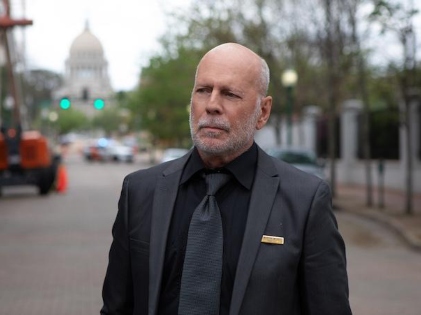 Willis continued to perform in films such as The Expendables and Red. Seven of his films were released in 2021. 2022 saw the release of his three films. Eight of his films are set to hit the screens in 2022 and 2023.
What is Aphasia?
Aphasia is known to be a condition that has an impact on your ability to communicate. Aphasia tends to affect one's speech, the ability to write, as well as one's understanding of spoken and written language. One develops aphasia suddenly after a head injury or stroke.
It can also develop from a slow-growing disease like a brain tumor or progressive diseases that leads to permanent damage. Aphasia's severity is dependent on various conditions. After an individual is diagnosed with aphasia, the main treatment is speech and language therapy. A person who suffers from aphasia relearns and practices different kinds of language skills.
Symptoms of Aphasia
People suffering from aphasia speak in short or incomplete sentences, sentences that have no sense, replace one word with another or one sound with another, speak incoherent or unrecognizable words, fail to understand others' conversation, write sentences that make no sense, etc.  Patterns of aphrasia comprise expressive aphasia, comprehensive aphasia, global aphasia, etc.
When to See a Doctor
If you think you are having difficulty speaking, and also having trouble understanding speech and difficulty with word recall or you have problems with reading or writing, it's high time you see a doctor.
As for Willis, we pray that his family weathers the storm together and the actor recuperates from his current condition soon.