We all know that Netflix, without a doubt, has something for everyone. There's fantastic content for people of all ages, cultures, tastes, and backgrounds. Right now, we're going to walk you through some of the best entertainment on Netflix that are best suited for seniors because we know how difficult it can be finding a show for them to enjoy!
Grace and Frankie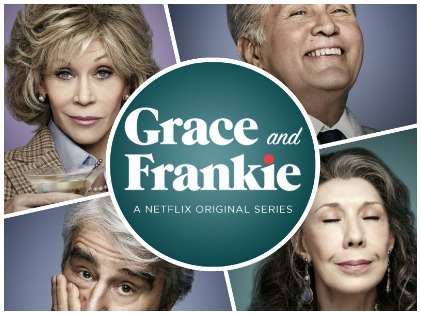 This comedy series is just the right thing for the older audience as it is light and entertaining. The series is currently in its fifth season, with the promise of season six rolling around in 2020 – which is just around the corner!
The premise is based on two older women (Jane Fonda lovers, hello!) whose husbands decide to profess their love for each other and – gasp! – announce that they are getting married. The two ladies then live together and support each other through the challenges that follow.
Call the Midwife
This British period drama is among the cream of the crop in Netflix entertainment. This show has pulled eight seasons, and there are more to come. Set in the 50s-60s era, Call the Midwife explores the lives of midwives in the UK during this period. The show explores various cultural, economic, social, and health topics that strike some similarities when paralleled against the principles of today.
Planet Earth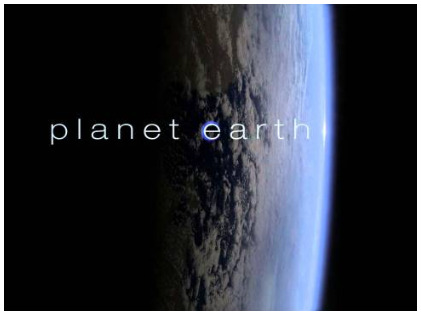 If you are in search of something more substantial and relevant to real life, this is one show that you cannot miss. It explores the wonders of the world we live in and the creatures that inhabit it. This nature documentary is narrated by the best in the field – David Attenborough.
Attenborough's voice is calming and entertaining in a way that makes the show enjoyable for all ages but particularly soothing for older adults. This is perfect for an easy watch, with no complex plots or following of storylines necessary! Seniors with dementia could benefit from an informative show. All 11 episodes are available, and there is more still – Planet Earth II and Our Planet.
Medici: Masters of Florence
This interesting plot will demand more attention than a soothing nature documentary, but it is highly engaging and stimulating. The storyline is based on Cosimo, a young man who has inherited the task of leading the 'bank of Medici' after the sudden death of his father. The House of Medici is a powerful and influential dynasty in Florence and the show tells its story in detail, capturing viewers in Cosimo's struggle with whether or not to follow the lead of his father. There are three seasons of the show, with two airing on Netflix UK.
Luther
While most seniors are perfectly happy avoiding the gloom and gore of many modern shows, some get a kick out of it! So, if you happen to be looking for an entertaining show that has all the dark gory nature of crime dramas, then Luther is a great bet. The show is packed with mystery and suspense. Revolving around the lead character, John Luther who is tasked with solving a range of dark crimes that threaten to pull him under, it is an interesting watch for anyone who gets a kick out of mystery! There are plenty of episodes in the five seasons of the show to keep you entertained, so get cracking!
Sherlock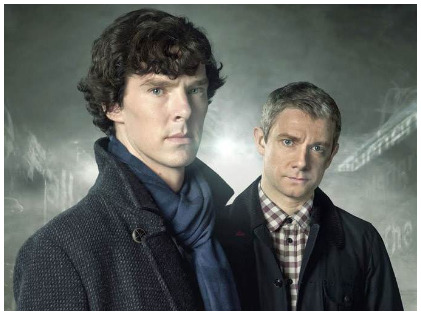 On the topic of mystery and detective shows, we cannot forget to mention Sherlock, a slow-burning series that offers plenty of mystery and a lighter watch than Luther. This is your go-to show if you are looking for something a little less violent without giving up on the suspense. Set in the present day and offers a plot based on Sherlock Holmes and Doctor John Watson, the series has received a lot of praise for its direction, acting, and writing. It is unlikely to disappoint!
So the next time you're flicking through shows thinking of what to put on to watch, opt for one of our picks and you just may be pleasantly surprised! Of course, there are a whole lot more shows that fit the bill when it comes to good entertainment, but these are the first that come to mind for older adults. Perhaps the family can join in, too!