Actor Kevin Spacey thanked the National Cinema Museum in Turin, Italy, for having the guts to invite him to his first speaking engagement since the #MeToo era charges destroyed his career.
Spacey was given a lifetime achievement award by the museum, spoke about important roles in a master class, and then showed a sold-out audience "American Beauty," the 1999 movie for which he won his second acting Oscar. Spacey responded by saying he appreciated the museum's "bravery to welcome me."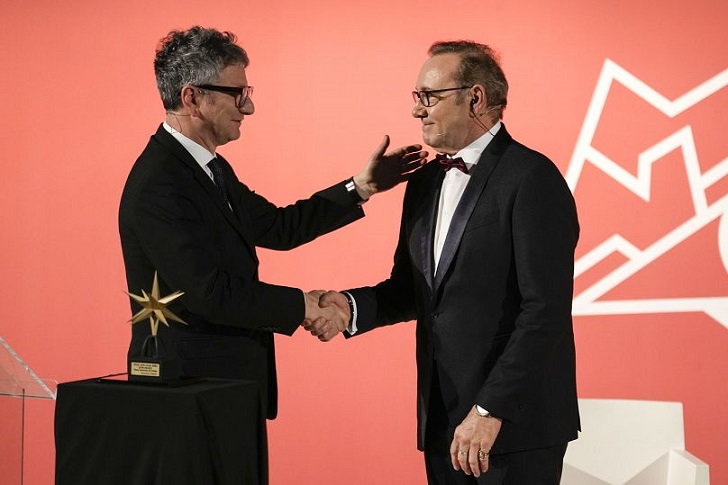 Actresses Monica Bellucci, Isabella Rossellini, and filmmaker Dario Argento have all received the Stella della Mole Award in the past. The performances, which sold out in advance, were advertised as Spacey's first public appearances in five years.
The actor lost his lead part in the Netflix series "House of Cards" when several claims of sexual assault emerged, and additional prospects dried up.
Also, thanking Evan Lowenstein, his manager, he appreciated him personally and professionally because of their special bond. He further appreciated his help in making Spacy realize that he needed to overcome his defeats and mistakes to get back up and go on.
Spacey denied all sexual assault charges.
It follows Spacey's Friday video connection appearance in London's Southwark Crown Court when he pleaded not guilty to three charges of indecent assault, three acts of sexual assault, and one count of inciting another person to engage in uninvited sexual behavior. In the UK, he has already refuted five other accusations.
Spacey, who hasn't given an official public address since sex assault accusations surfaced in 2017, denied retreating from public life in a speech before accepting his prize on Monday night.
"I live my life every day. I go to restaurants, I meet people, drive, play tennis, and I've always managed to meet nice, real, caring individuals," he said in a statement to the local news agency Ansa.
When Spacey accepted the Mole Antonelliana lifetime achievement award at the National Museum of Cinema in Turin, he expressed gratitude to the organization for having "le palle," or "bold move," to extend an invitation.
Other scheduled trails
In June, Spacey is set to stand trial in London on a dozen counts alleging that between 2001 and 2013, including while serving as creative director of the city's Old Vic theatre, he sexually assaulted four men. He entered a not-guilty plea.
When both actors were relatively unknown Broadway performers in 1986, and Anthony Rapp was 14, a federal jury in a New York civil lawsuit decided that Spacey, 63, did not sexually assault actor Anthony Rapp. After more than an hour of deliberation, the jury concluded that Rapp, now 50, had not substantiated his claims.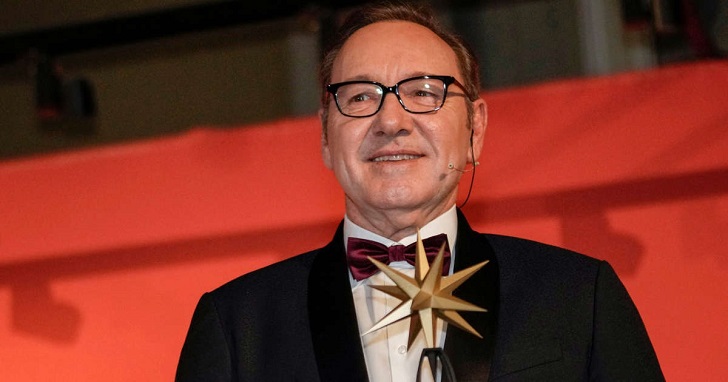 In Massachusetts, Spacey was previously accused of groping a guy in a pub. The prosecution eventually withdrew the charges. In August, a judge in Los Angeles accepted an arbitrator's ruling ordering Spacey to pay $30.9 million to the creators of "House of Cards" for breaching his contract by harassing staff workers. Spacey had been ordered to do so by the arbitrator.
The claims were confusing to Elena Cortini, a university design student viewing "American Beauty" for the second time, and she wanted to concentrate on the quality of the 1999 movie instead.